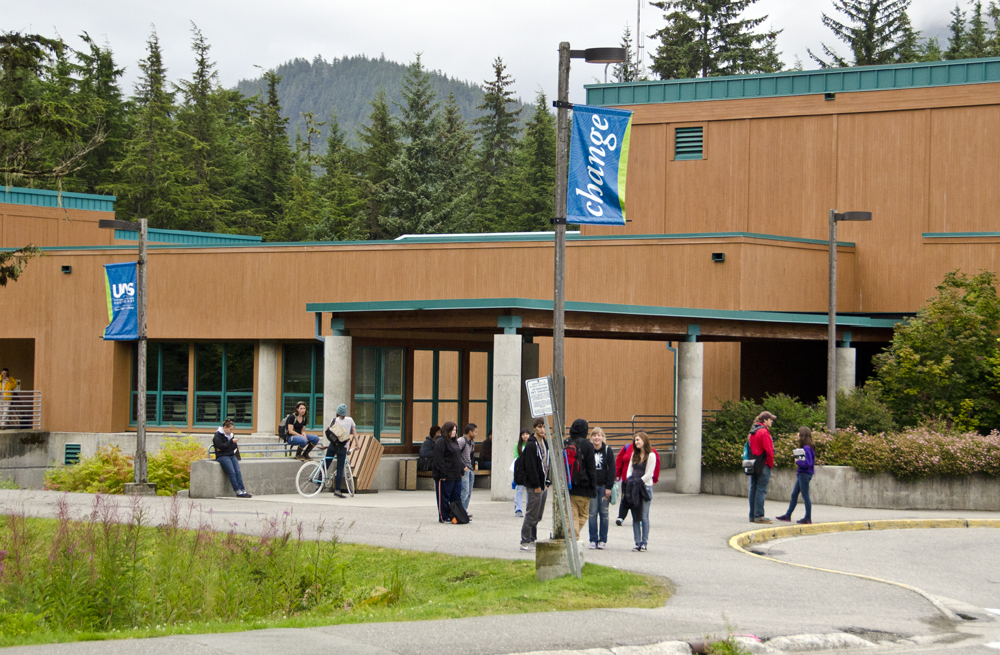 Students at the University of Alaska Southeast will get a chance to talk to federal auditors about sexual assault on campus.
The Department of Education's Office of Civil Rights will be at the UAS Juneau campus Friday as part of an examination of the university's handling of complaints and reports of sexual harassment and violence.
University of Alaska Southeast Chancellor John Pugh emailed letters to faculty, staff and students at the end of September informing them of the Office of Civil Rights visit and inviting them to participate. Posters have been placed around campus encouraging students to "Speak Out For Campus Safety."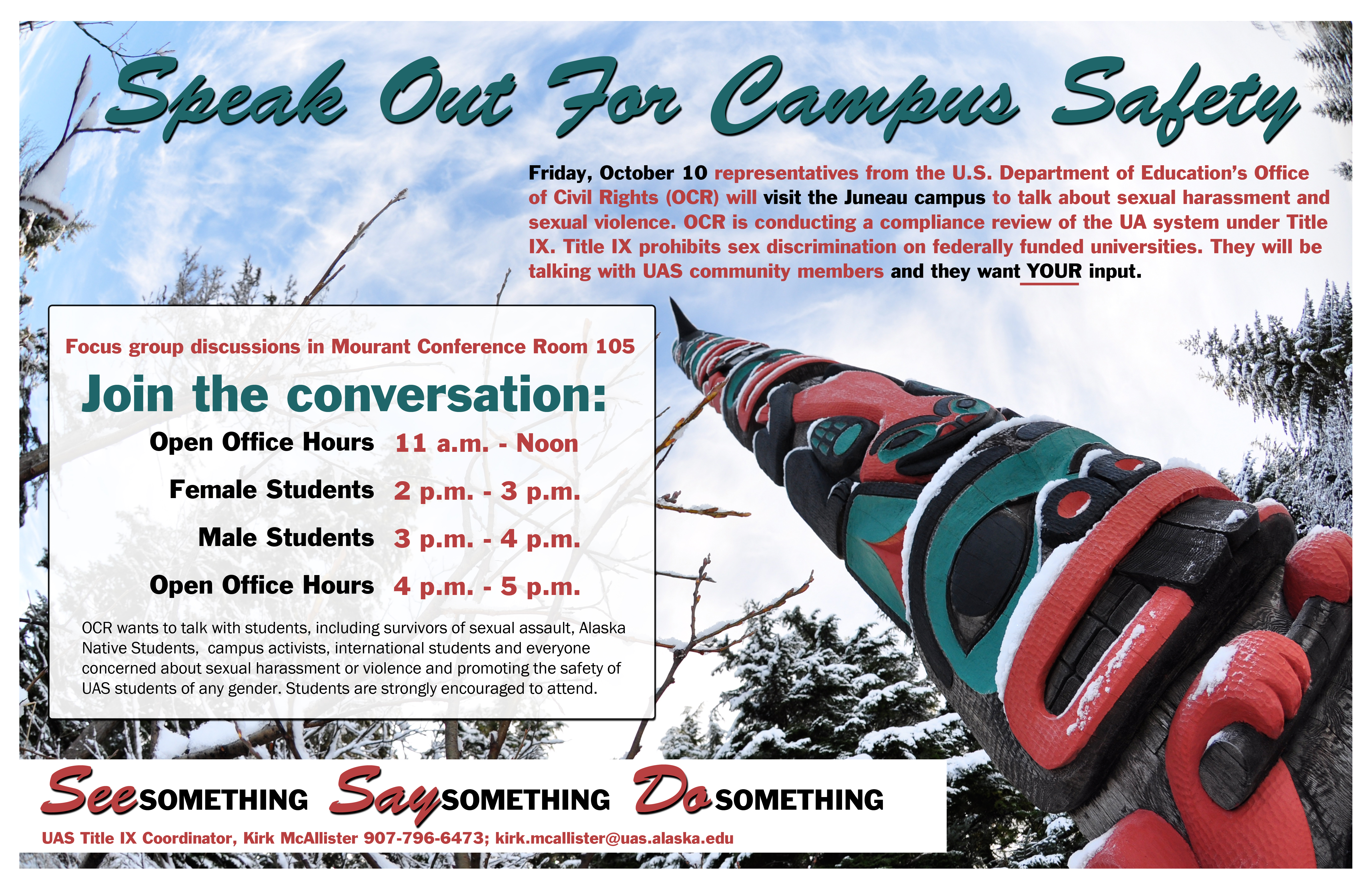 Lori Klein is the student conduct administrator at UAS. She's been helping OCR organize the meetings and says members of the Juneau community and campus are invited to two open office sessions.
"People can just drop in and talk to them about campus safety in general or specific circumstances that they've been involved in that they'd like to share with OCR," Klein says.
In May, the University of Alaska system was added to a list of colleges around the country being investigated by the Department of Education for mishandling sexual assault complaints or as part of a compliance review.
A team from OCR in Seattle will meet with UAS staff in the morning. Two focus groups will be held in the afternoon – one for female students and another for male students. Klein says student involvement is voluntary. OCR wants to hear from Alaska Native students, campus activists, international students and survivors of sexual assault.
"We did not send a specific invite to students who had disclosed that they were survivors and that was per OCR's guidance. So, instead what we did is specifically targeted lots of other groups of students that may include survivors, but all students are invited," Klein says.
Since the investigation began in May, the University of Alaska has submitted more than 10,000 pages of documentation, including details of each sexual assault complaint since 2011.
Klein says after the initial trepidation of being investigated, she's come to value the involvement of OCR.
"Oftentimes when you get someone from an outside organization coming in and asking really great and targeted questions, you get information from your student population that you might not get otherwise. And I think that what our students think about how we're doing, how we could do better, will only be to our benefit," Klein says.
After the campus visits, Klein says the Office of Civil Rights will prepare a findings report listing recommendations or requirements for change.
OCR has already visited University of Alaska Fairbanks and is in the middle of its visit to University of Alaska Anchorage. The auditors are also visiting UAF's Kuskokwim Campus in Bethel.
Related stories:
Feds investigate University of Alaska for how it deals with sexual assault
For UAS freshmen, lesson on sexual consent comes first