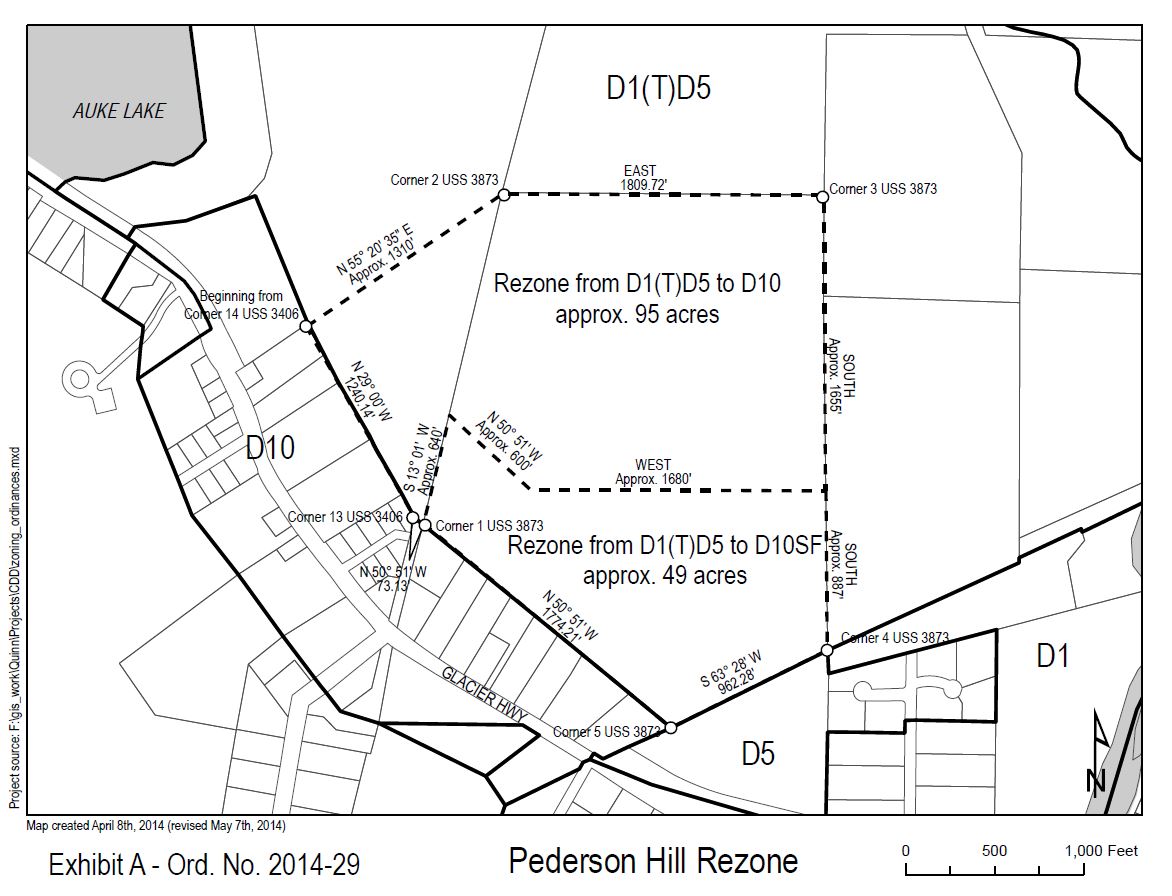 Update | June 9 at 2 p.m.
Lee Kadinger, The Walter Soboleff Center's project manager with Sealaska Heritage Institute, says it will delay its appeal. Kadinger says he thinks most of the issues can be resolved through discussions with the assessor's office.
Original Post | June 9 at 12 p.m.
The Juneau Assembly is expected tonight to take its final vote on a major rezoning that could lead to hundreds of new homes near Auke Lake.
The rezoning of Pederson Hill is about a tenfold increase to the density of homes that could be built on 152 acres of city-owned land.
The Assembly also plans to decide whether or not to hear an appeal from Sealaska Heritage Institute about the property tax status of The Walter Soboleff Center. The nonprofit institute thinks its Front Street building should be 100 percent exempt, while the city assessor maintains it should only be partially exempt because it will not be exclusively used for charitable and educational purposes.
The Assembly will also consider doubling the $250 filing fee for appealing city board and commission decisions and $1.2 million contract award to North Pacific Erectors for Centennial Hall renovations.
The long agenda calls for the introduction of 17 new ordinances. Some of the items of interest include
water and sewer utility fee increases,
a slew of increases to city fines for traffic and animal control violations,
cell phone tower regulations,
extending the city's smoking ban to e-cigarettes,
and a $22 million appropriation of mostly federal money for airport runway rehabilitation.
If none of the Assembly members object, the new ordinances will be referred to committees.
The Assembly meets at 7 p.m. Monday at City Hall. The meeting is broadcast live on KTOO.