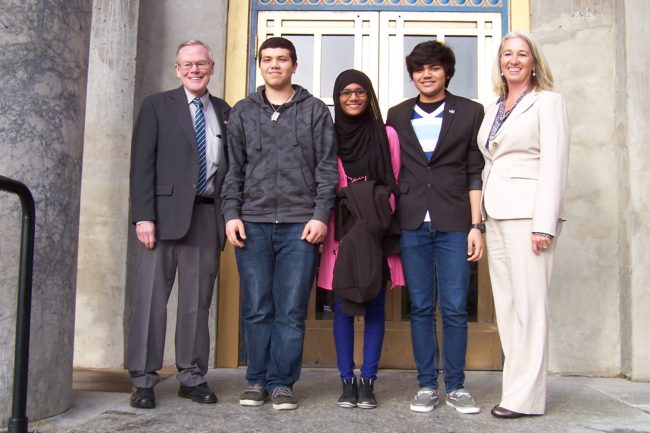 Be part of a studio audience Friday, March 7 for Forum@360: Middle East to Southeast.
Three exchange students from Yemen, Bahrain, and Gaza are spending a year in Juneau and Haines. Maha Abdulrazzaq, Abdulla Husain, and Haytham Mohanna will talk about adapting to life in Southeast Alaska, going to American schools, and what they miss about home. Audience will get to participate in a Q&A session with the students. Lisa Phu hosts.
Program starts at 5:30 p.m., March 7, at KTOO's new studio @360, with doors opening at 5 p.m.
Find out more about the students.

Broadcast on 360 North: Friday, March 7, 2014 at 8 p.m. (Alaska time)
Broadcast on KTOO-FM: Thursday, March 13, 2014 at 7 p.m. (Alaska time)
About: Forum@360 is a new studio series on 360 North, Alaska's public affairs channel. Guests from around Alaska will share their stories and discuss the issues of the day with a live studio audience in Juneau, moderated by local hosts.
Go here to watch the livestream on Friday, March 7 at 5:30. Submit your thoughts and questions using the comment bar next to the video player.