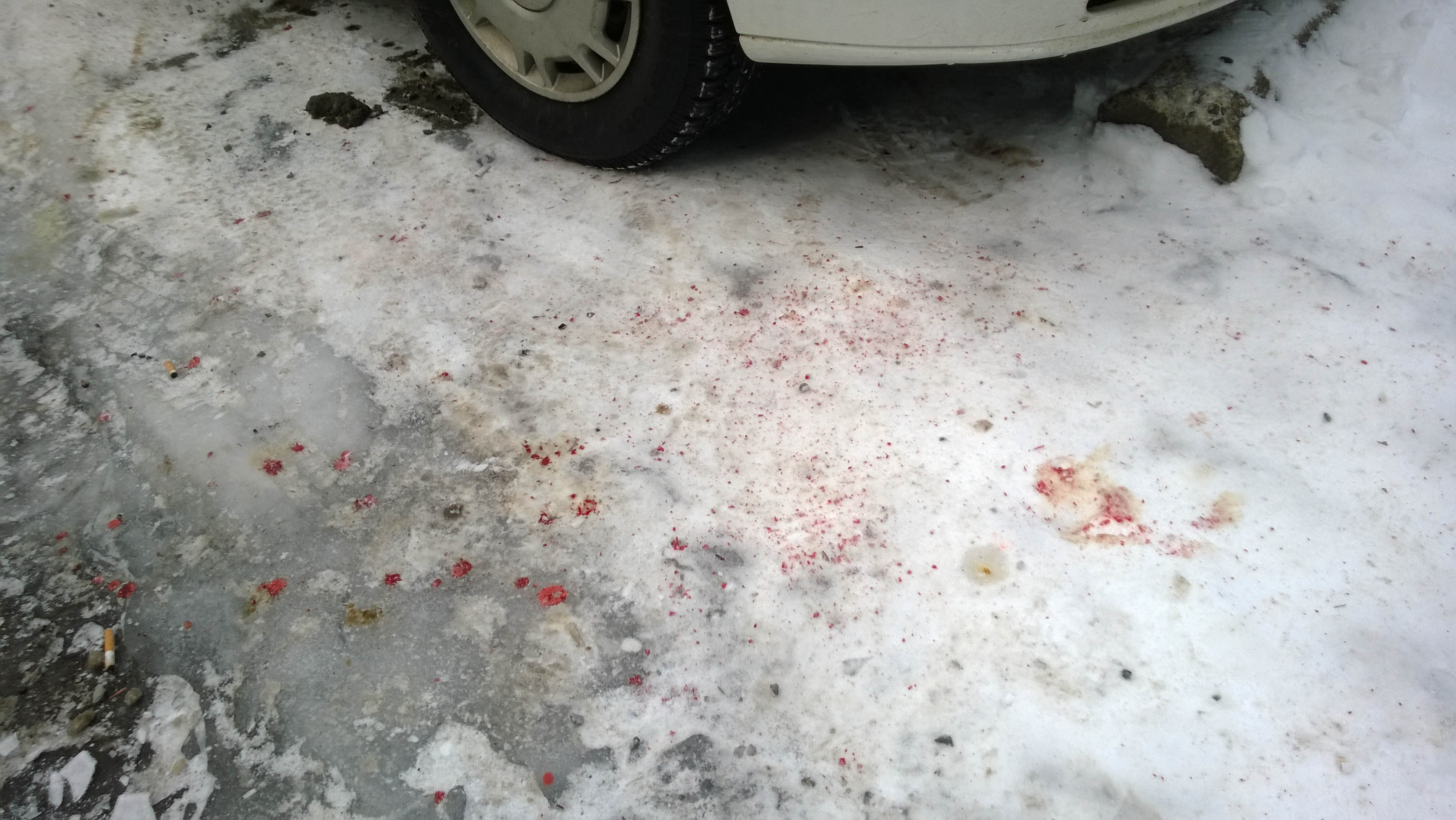 Update 5:18 p.m.: This story has been updated with clarifications, additional comment from police and court activity.
Updated post:
When police shutdown the outbound lanes of Egan Drive late Friday morning, they now say they were searching for evidence from a highway gunfight stemming from a drug deal.
Friday's shooting at the Coho Park Apartments after midnight was followed by an early morning exchange of gunfire from two moving vehicles on Egan Drive involving at least four people.
According to a press release the Juneau Police Department put out Monday, there were no injuries in the second shooting — and it went unreported.
Police shut down the outbound lanes of Juneau's main road artery by 10:22 a.m. Friday to collect evidence.
Juneau police Lt. Kris Sell said it's been a very complicated case.
"I've been an officer here in Juneau for 16 years and I've never seen anything like this," Sell said. "Where you have a shooting, and then the parties go their separate ways, and then there's another shooting and – yeah, this is unique."
The department is still processing evidence and trying to pin down timelines.
Police have seized an undisclosed amount of heroin. Recent busts indicate the drug's street value has skyrocketed from about $136 per gram in 2011 to $1,000 per gram now.
"It's extremely profitable to deal heroin," Sell said. "So that can tempt people into the business, but clearly, it's a very high risk business."
So far in the alleged drug deal turned shooting turned highway gunfight turned faux kidnapping, police have arrested three people, all Juneau residents:
44-year-old James Depasquale (Court records also refer to him as James De Pasquale III). Police say Depasquale was shot twice at the Coho Park Apartments and was taken to the hospital from the scene.Court records show charges for seven felonies and one misdemeanor pending against Depasquale that are consistent with drug dealing, gunplay and tampering with evidence. They also show that about 11 hours before he was shot, the courts had issued a warrant for his arrest – he'd been on probation for an assault in July.
"So you've got one guy in the hospital, but the conflict is continuing," Sell said. "And the person whose buddy got shot goes and recruits another friend."
Sell said those two people were involved in the highway shooting with,
24-year-old Jerall Torres. Court records show he's facing two felony charges. One is for drugs. The other is for gunplay specifically from a moving vehicle. The vehicle hunt that police solicited the public's help with Friday was for a truck that Torres reportedly left the initial shooting in. However, officials picked him up around 8:12 a.m. Friday in a sedan with…
26-year old Amanda Phillips. Phillips is facing a felony charge for tampering with evidence. Police accuse her of hiding the handgun that Depasquale used.
The three appeared in court today to review bail and attorney representation. More hearings are expected as soon as next week.
Police have mentioned one more person somehow involved, but haven't identified her by name: A 22-year-old woman who reported her kidnapping and escape from Torres. Police now say she was "voluntarily involved" with Depasquale and Torres and that the kidnapping was likely a fabrication.
(Matt Miller contributed to this report.)
(Click here for a full screen version of this interactive timeline of Friday's events.)