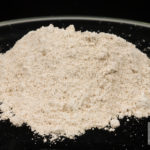 Juneau Police say they seized more than $103,000 worth of heroin being smuggled into the community by a Massachusetts man.
According to a JPD release, 30-year-old Justin Elliot Yuhasz was detained by federal and local law enforcement officials Tuesday after arriving at Juneau International Airport. Yuhasz was taken to Bartlett Regional Hospital, where he was found to have several objects hidden inside his body. The objects allegedly contained approximately 103.5 grams, or less than a quarter pound, of heroin.
According to JPD, the arrest was the result of multiple tips about illegal drug trafficking between Las Vegas and Juneau.
Yuhasz – a Newburyport, Massachusetts resident – was arrested for misconduct involving a controlled substance. He's being held at Lemon Creek Correctional Center on no bail.
JPD says the investigation is ongoing.