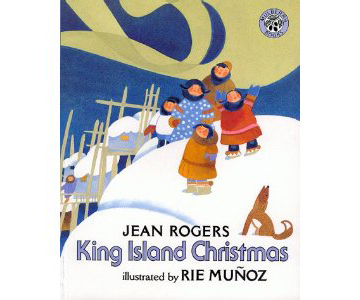 Long-time Juneau resident Jean Rogers is being remembered as a loving mother, beloved children's book author, and patron of the arts.
Rogers died Wednesday due to heart failure. She was 93.
Rogers said she always wanted to be a writer.
"I like to make up things and to use my imagination and to make a story," she told KTOO in 1988. "For me the story is it."
Her most famous book, King Island Christmas, is about a village's struggle to overcome a winter storm and bring a priest ashore to celebrate the holiday. It's based on the experiences of Rogers' longtime friend, Juneau artist Rie Munoz, who lived on King Island in the Bering Sea in 1952. Munoz illustrated the book, which was later adapted into a musical.
Rogers talked about how the collaboration came to be.
"From hearing her talk and seeing her pictures, gradually I got the idea that it would make a good story to tell about their leaving the island," she said. "That's kind of universal refugee story. You have to leave your homeland and go someplace else, and I thought it would make a very poignant story to tell."
Born Jean Clark in Idaho on October 1st, 1919, she attended Teachers College and taught in her home state until she saved enough money to go to the University of California at Berkeley. There she earned a Bachelor's degree in English and met George Rogers.
They were married in 1942, and moved to Juneau three years later aboard the Princess Nora steamship. Throughout their nearly 69 years of marriage, they remained very much in love. George passed away in 2010.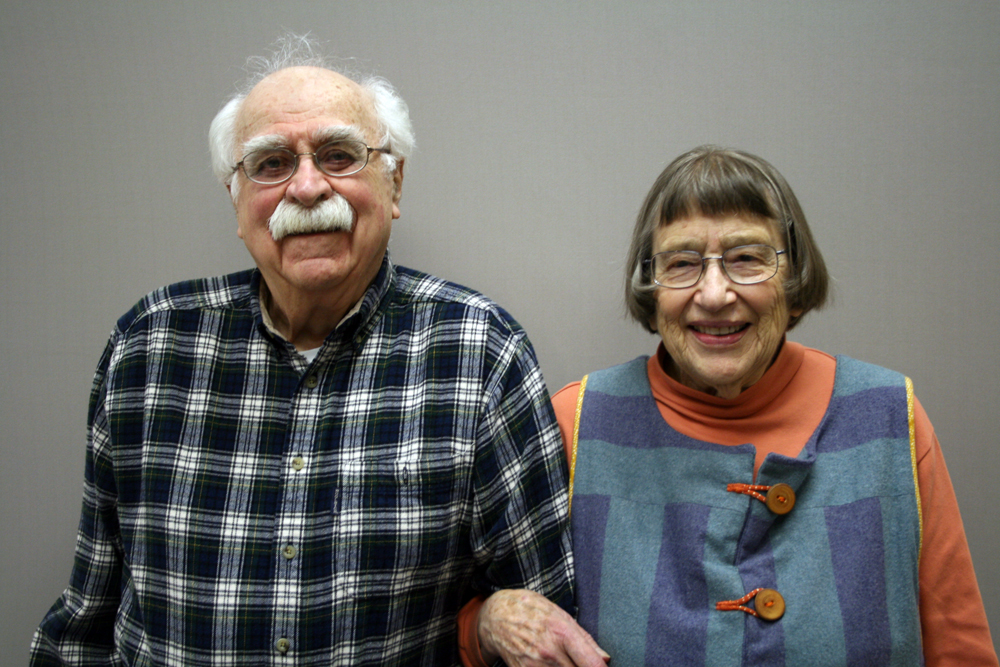 In a 2009 Story Corp segment for KTOO, George and Jean remembered the first time they met.
"I can still remember the day you first came within my sights at Berkeley," George said. "I was the treasurer of a student co-op and you were a transfer student from Idaho, and you walked in and I said to myself, 'This is the girl I'm going to marry.'"
Jean replied, tongue in cheek, "That's what he tells me, but he didn't tell me that for quite a while."
George Rogers was a consultant to the state Constitutional Convention, and is considered Alaska's first economist.
Together they adopted and raised six children. Daughter Sidney Fadaoff says her mother worked quietly behind the scenes, volunteering at local schools and non-profits, serving on boards and commissions, and still finding time to mother a house full of kids.
"She was a mom to not just the six kids she adopted but all of our friends as well," Fadaoff said with a laugh. "Mom and dad loved kids and they didn't care whose they were, and their door was always open to everybody."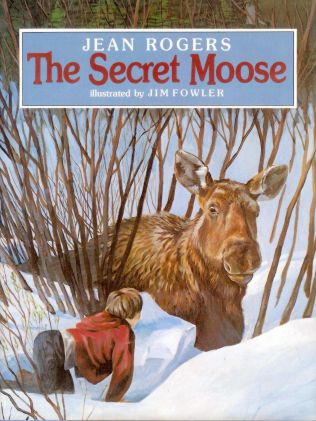 Jean always found time to write. Children's book author Susi Gregg Fowler was part of a Juneau writer's group with Rogers for many years. Fowler's husband Jim illustrated Rogers' book The Secret Moose.
"Jean encouraged all kinds of people in wherever their heart was taking them," Susi Fowler said.
When an early draft of Fowler's book Albertina, the Animals and Me was rejected by a publisher, she reworked it, and brought it to the writers group. Fowler says members encouraged her to resubmit it to the same publisher.
"Jean was perhaps the most adamant of them, because she knew the editors to whom I was going to send it," said Fowler. "She said, 'You need to send it back in. It's different! They'll love it! Do it!'"
When the book was published Fowler dedicated it to the writers group.
In another KTOO interview, Rogers talked about the difficulty of getting published.
"It's difficult to find a story good enough, to do it well enough to have somebody take it," Rogers said. "And it's a great big fat joy when you do."
One of Fadaoff's favorite stories happened in her parents' later years. Jean was driving George home after knee surgery and stopped at a bakery to pick up some bread. When they got home, she helped George into the house and left the car door open. When she returned, a bear was after the bread.
"Mom stood there and yelled at that bear to leave her bread alone and get out of that car, just like she was talking to a child," Fadaoff said. "And the bear looked at her, and picked up the bread, and left."
In 2001, the Rogers' house burned down while they were on vacation. Though they were both in their 80s, Fadaoff says her parents did not hesitate to pick up the pieces, especially Jean.
"Your dad's going to design me another house and we're going to rebuild." Fadaoff recalled her mother saying.
The couple moved into their new home on the same Evergreen Avenue lot just before Christmas 2002.
In the Story Corp segment they recorded, Jean and George talked about their rich lives and growing old together.
"The terrible thing about interviewing old people, George, is that so much has happened that you just can't… You know, we've lived nearly a hundred years apiece, and there's so much to talk about," she said. "We could rattle on for a year."
Jean Rogers passed away Wednesday, surrounded by family. She's survived by five children, three of whom live in Juneau, as well as numerous grandchildren, great-grandchildren, and a large extended family. She was preceded in death by her husband and a son.
A small service will be held soon, to be followed by a larger community celebration.
Original Story:
Alaska children's author and long-time Juneau resident Jean Rogers has died. She was 93.
Jean Rogers came to Juneau by steamship in 1945 with her husband George, who was considered Alaska's first economist.
The Rogers met in an English class at the University of California at Berkley, when they were students.  They were married in 1942, and adopted and raised six children.  They were just a month short of their 69th wedding anniversary when George passed away in 2010.
Rogers was a well-known author of children's books, including the popular holiday tale King Island Christmas; now a musical performed nearly every season.  The book was based on the experience of artist Rie Munoz, who had lived on King Island in 1952. Munoz illustrated the book, and several others written by Rogers.
Rogers served on the Alaska Public Broadcasting and Alaska Public Offices commissions. She was given an Honorary Doctorate in Humane Letters by the University of Alaska for her published work.
This is an ongoing story. Check back for more on the life of Jean Rogers.