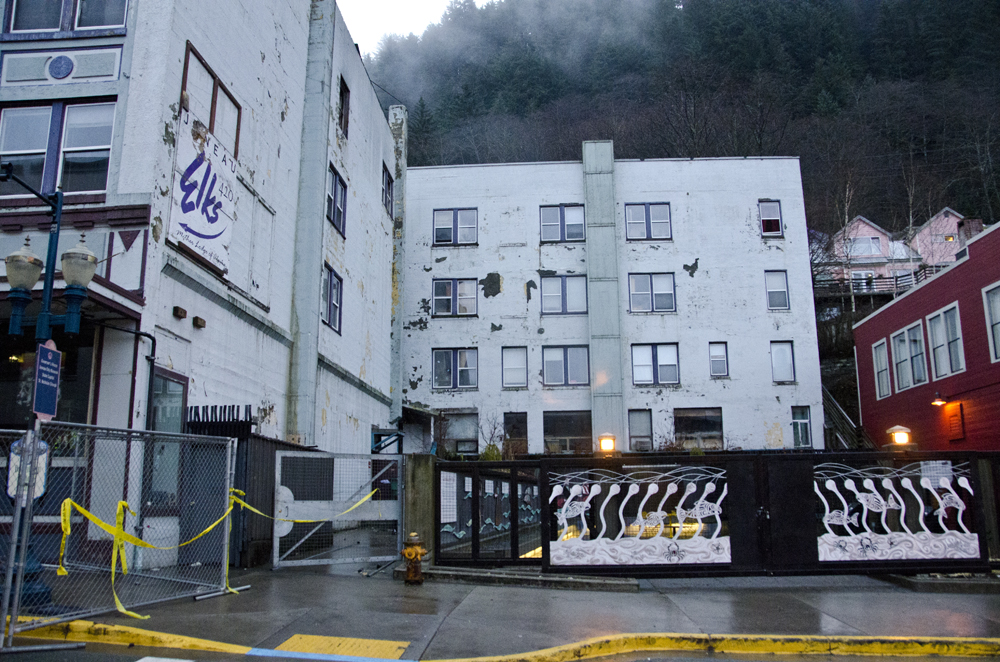 Juneau Fire Chief Rich Etheridge says every available firefighter, both volunteer and career staff, responded to the scene of Monday's fire at the Gastineau Apartments. A firefighter from Anchorage, who was visiting the Capital City, drove an ambulance and delivered supplies, and US Coast Guard helicopter flew in six firefighters from Sitka to provide additional support.
As soon as crews got on scene, Etheridge says it was clear the 4th floor would be fully engulfed. The decision was made to try and hold the fire there, and keep it from spreading to adjacent buildings.
[quote]"There were a ton of firefighters that just went above and beyond the call of duty. They did some ladder rescues of civilians, as well as one of the crews got kind of cornered in with the high heat and low air. So they were able to help the interior crews get out through a window."[/quote]
Etheridge says every resident of the building has been accounted for, though it appears one cat died. Three people were taken to Bartlett Regional Hospital with what he believes was smoke inhalation. A firefighter also suffered a head injury.
"He was treated and released at Bartlett and he's going to be off work for the next shift or two to recuperate from that," Etheridge said.
He says the building is a complete loss, though he could not say the monetary value of the damage. An investigation into what caused the blaze was underway Tuesday.
[quote]"There's been a lot of speculation and there's a lot of rumors out there," Etheridge said. "But fire investigators are up there and they're working on that as we speak. Its heavy damage and a lot of collapsed debris, so it may be another day or two before we have some kind of a determination."[/quote]
While firefighters were battling the flames, city officials and the American Red Cross set up an emergency shelter at Centennial Hall.
The city's Emergency Programs Manager Tom Mattice says mobilizing the shelter went smoothly, despite the fact that Centennial Hall, like much of downtown Juneau, had no power. Volunteers used flashlights and lanterns until electricity was restored.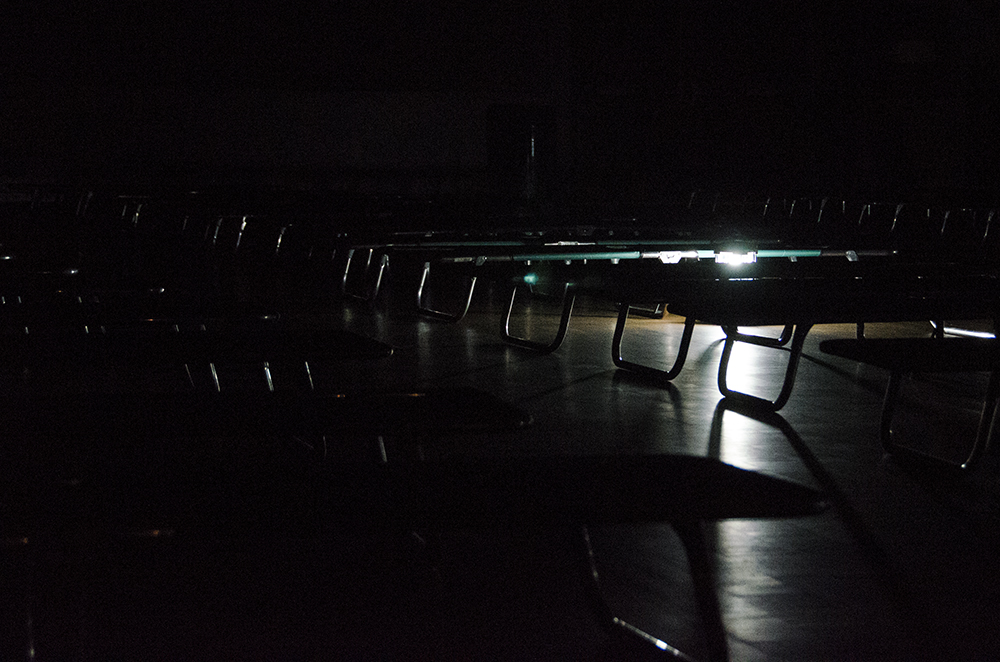 Mattice says the city just bought a generator for the hall, which is Juneau's main emergency shelter, but it has yet to be installed.
"We killed the power to downtown on purpose as part of the tactical aspect of fighting the fire," said Mattice. "We just the funding for the generator, we just got it into town. It's one piece of the puzzle and we're working towards completing the rest."
Red Cross Disaster Services Specialist Roger Reddig says 24 people registered for emergency assistance Monday night, with most staying at the Goldbelt Hotel.
Reddig says the Red Cross will transition to helping fire victims look for permanent housing on Wednesday.
"We have several offers from the community, folks that have apartments. One unit or maybe multiple units," Reddig said. "I think I had a four-unit offer for folks. So, if they're looking for longer term rental units, they're welcome to contact us, we have some information from them."
Will Muldoon lived on the second floor of the Gastineau Apartments, and registered at the Red Cross shelter just hours after the fire. He's staying with his parents for now, but says he'll be looking for a new apartment later this week. In the meantime, Muldoon says he's been impressed by the outpouring of community support.
"While the fire was still going they already had Centennial set up," Muldoon said. "It was pretty amazing to see that in action and to be intimately involved with that and to benefit from that after going through such a horrible ordeal."
Muldoon may have lost most of his possessions, but he escaped the fire with his dog, Leonidis – a three-year-old pitbull-lab mix – and firefighters were able to rescue his Chinchilla. He says they mean more to him than any computer, or couch, or article of clothing he may have lost.
[quote]"It's just one of those things," Muldoon said. "I can't do much to change it and I think the best I can do is just be reactive and proactive and I think that's pretty much been my mindset since I saw it happening."[/quote]
Several groups in town are organizing benefits and gathering donations for victims of the fire.
The Red Cross accepts monetary donations through the Alaska Red Cross website. If you have housing to offer any of the displaced residents you can contact the local Red Cross directly at 907-586-0359.
The Salvation Army is also collecting blankets and clothing for fire victims. The Southeast Alaska Foodbank and Glory Hole are looking for food donations.
To see photos of the fire and scenes at Centennial Hall check out KTOO's breaking news coverage.