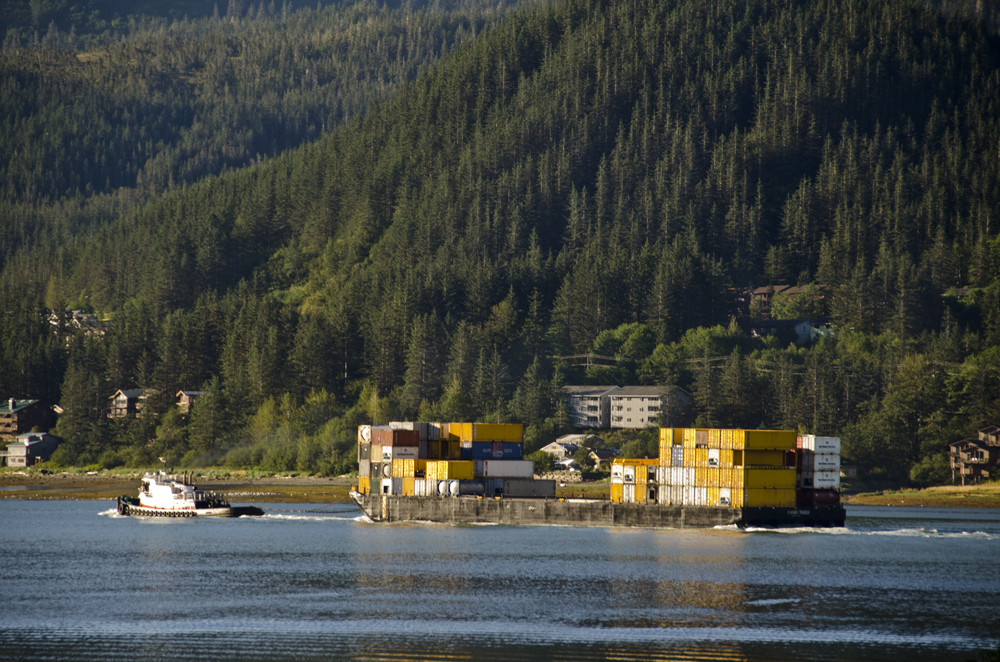 The City and Borough of Juneau wants to buy five sealed shipping containers for transporting biosolids to the Lower 48 for disposal.
Biosolids – also called sewage sludge – is the end product of the wastewater treatment process.
The city used to burn the stuff, but the old incinerator out Thane Road stopped working two years ago. Juneau then began dumping treated biosolids into the landfill. But the Assembly in 2011 directed the City Manager's office to find a more permanent solution.
CBJ Public Works Director Kirk Duncan says that long-term plan is still in the works:
[quote]"We're still trying to figure out what our perfect solution is to biosolids. We're still looking at everything from incineration to drying to composting to everything else. So, we're doing an analysis of that at this point." [/quote]
In the meantime, the city has been paying to ship sludge to the Lower 48. Waste Management, which operates the Juneau landfill, currently disposes of the city's biosolids at a facility in Arlington, Oregon.
However, Duncan says Alaska Marine Lines raised concerns about leaks with the containers being used to transport the biosolids. So, the city decided to purchase special shipping boxes just for its sludge.
[quote]"They look like a standard ocean container, they're 20 foot long, eight feet wide, these are six and a half feet tall. They're sealed containers, so there won't be any problems with the barge company. We're just trying them, because they're very versatile for lots of different things – for contaminated soil as well as biosolids – so it's something that Juneau needs."[/quote]
Wastequip Manufacturing Company will provide the containers at a cost of $101,050 dollars, or a little more than $20,000 dollars each. Wastequip won the city's competitive bid process, which ended last month.
The Juneau Assembly is expected to approve the bid award at its meeting tonight.  That meeting starts at 7 p.m. and can be heard live on KTOO-FM.