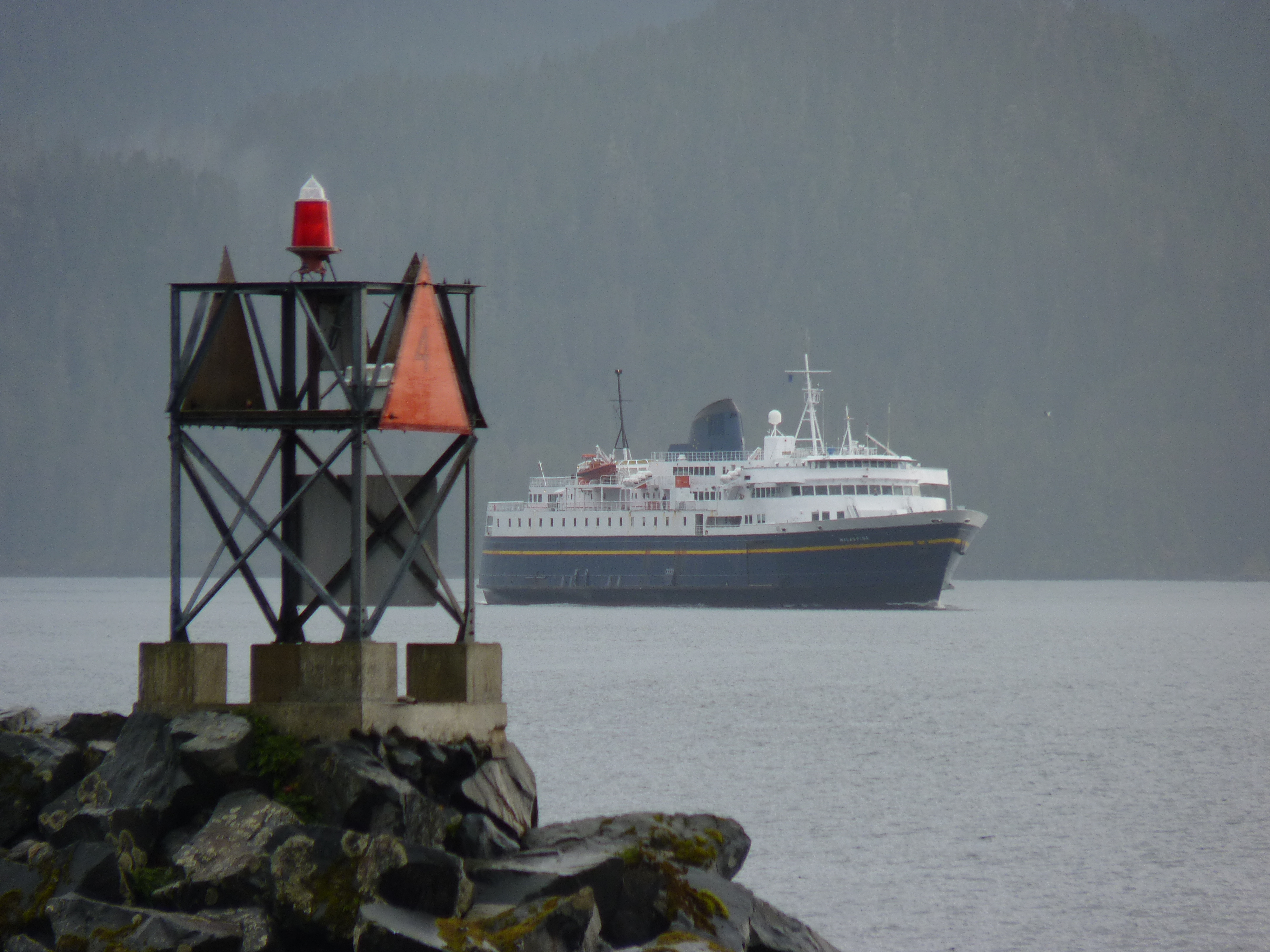 Alaska's marine highway plans some schedule changes next summer. The fast ferry will begin port calls in Angoon but have fewer stops in Petersburg. The main Lynn Canal ship will reverse its route, and Gustavus will double its sailings to and from Juneau.
But most other routes will remain the same. That includes the new Bellingham-to-Whitter express, which has proved to be popular.
The draft schedule for summer of 2012 will take the fast ferry Fairweather to Angoon, a village about half way between Juneau and Sitka. Ferry Chief Mike Neussl says a rebuilt dock will reinstate a connection lost when the slower ship LeConte switched to shorter trips several years ago.
"So if folks were destined for Sitka to reach the hospital over there, they had to connect through Juneau, which was somewhat inconvenient. So we hope that will meet the needs of the community better. … We're going to see how that works by running that service twice a week," he says.
(Link to proposed changes for the 2012 summer schedule.)
It won't be same-day service, as is now the case with the LeConte. The Fairweather will stop in Angoon on its way to Sitka on Thursdays, then make a port call on its way to Juneau on Saturdays.
The proposed change will free up the LeConte. Neussl says the small ferry will continue serving other small northern Southeast communities.
"It will be working the Gustavus-Tenakee-Hoonah route and one night of the week it will overnight in Hoonah," he says.
Next summer's schedule will double stops in Gustavus, the marine highway's newest destination. Service began last fall and increased this summer.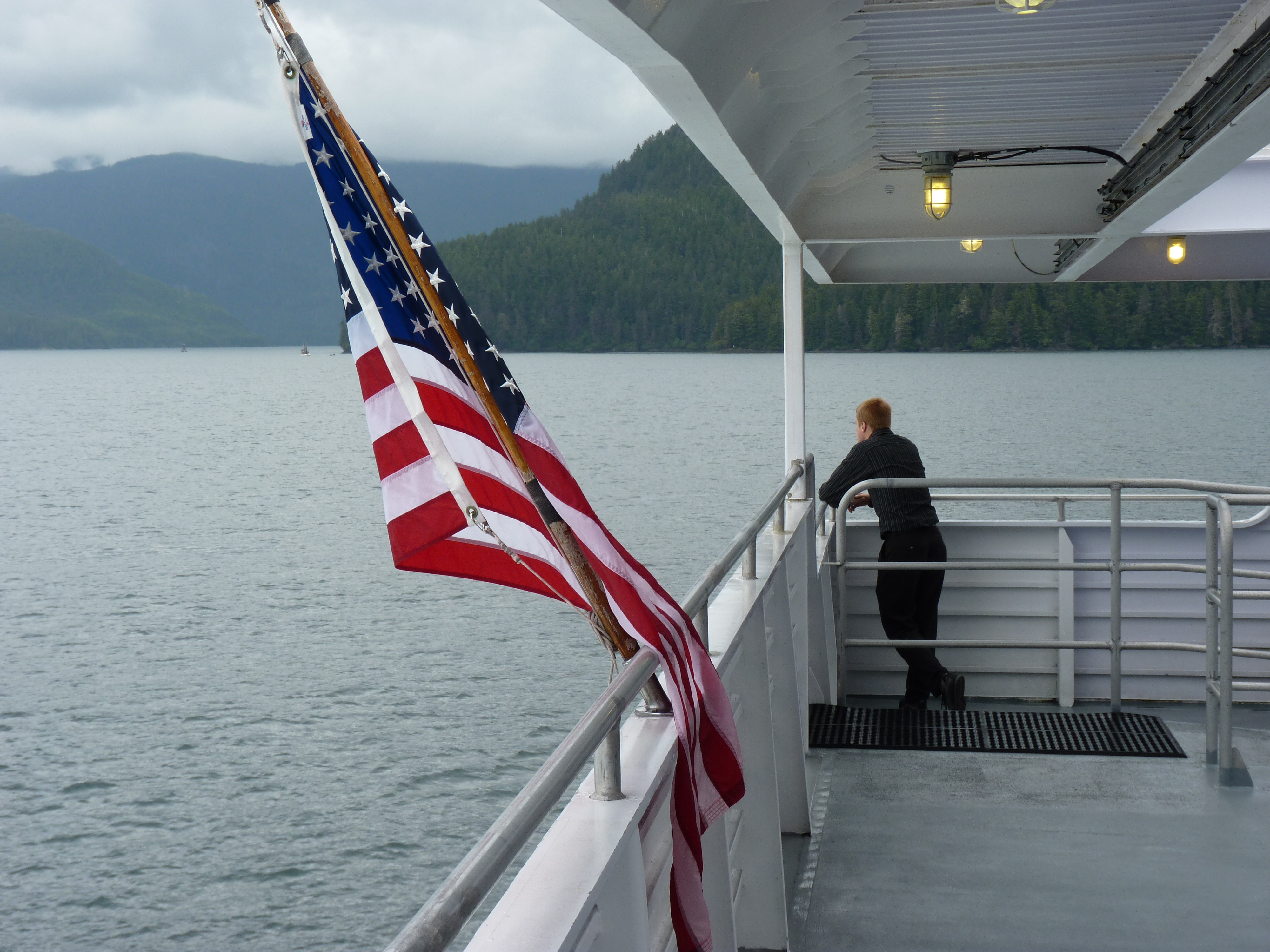 "That has been a pretty popular destination. And with the LeConte having not to go to Angoon it has a little more time available. And I think we can accommodate more frequent service into Gustavus," he says.
The city near the mouth of Glacier Bay will see four weekly stops next summer.
The Malaspina, which sails a Skagway-Haines-Juneau route, will also change its schedule. It will overnight and start the day in the capital city, instead of its current home port of Skagway.
"It's not running empty but it's not spectacular. And the thought is that by reversing that route it will be more appealing to folks heading up to Haines and Skagway for day trips and to connect to the road system. And the timing will be more convenient to get there at a reasonable hour to make border crossings," he says.
The fast ferry will see changes beyond the Angoon stop. Neussl says it's scheduled to drop one of its two weekly Juneau-to-Petersburg sailings.
"The ridership on the Fairweather coming out of Petersburg has not been that high so we're going to throttle that back to one time per week," he says.
Instead, the fast ferry will sail six days a week to Sitka, one more day than this summer.
Most of the rest of the schedule remains unchanged.
That includes a long-distance sailing that began this summer. That's a twice-monthly Kennicott roundtrip from Bellingham, Washington, to Whitter, the nearest ferry port to Anchorage, and on to Kodiak and Homer. It also stops in Ketchikan, Juneau and Yakutat.
"The Bellingham-to-Whitter portion of that run is consistently running pretty full. Not passenger full, because we hardly ever fill our vessels with walk-on passengers. But vehicle deck space is pretty well sold out on that run, both northbound and southbound," he says.
That route allows the ferry Tustumena to make two monthly sailings to the system's furthest west ports.
The marine highway system will hold a meeting on the proposed schedule Monday, August 22nd, in Ketchikan. It will be teleconferenced statewide, with comments on the Southeast schedule starting at 10 a.m. and Southcentral and Southwest starting at 1:30 p.m.
The teleconference number is 1-800-315-6338. The conference code is 3902#.