The search continues today for a missing plane that crashed in the mountains near Eaglecrest Ski Area on Douglas Island.
The U.S. Coast Guard says a debris field was found yesterday evening, including an engine and propeller, at the base of a 50-foot cliff after searchers traced an emergency locater transmitter signal.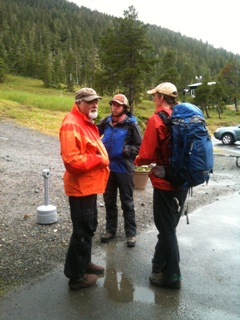 Low clouds, wind, and poor visibility hampered yesterday's search for the single engine Cessna – reportedly flying from Hoonah to Juneau. Coast Guard spokesman David Mosely says the plane was coming from Anchorage and had stopped in Hoonah. He says the pilot failed to make a scheduled check-in with Juneau flight services and was reported missing at 6:43 a.m.
"They had done a call in with the air services, the flight service there in Juneau, at about 10 miles out and then did not do their scheduled next check in before landing there in Juneau," Mosely said.
The EPIRB signal took a Coast Guard MH-60 Jayhawk helicopter low over the Mount Ben Stewart and Cropley Lake area yesterday afternoon, but wind and low clouds forced the chopper crew to abandon the air search before they could get an exact location.
Meanwhile, Alaska State Troopers coordinated the ground search and called in Juneau Mountain Rescue. JMR set up an incident command at the Eaglecrest Lodge and sent a team into the woods west of the ski area. Federal Aviation Administration officials and the Civil Air Patrol also were involved in the search. Eaglecrest employees and Alaska Zipline Adventures provided support at base camp.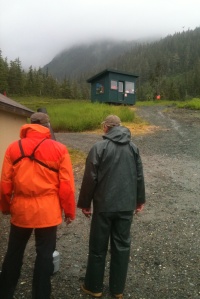 Trooper Sargent Tim Birt said it was a "moment by moment operation," with heavy rain and wind moving through the area.
"The aircraft is described as a yellow, white and brown for the colors, Birt said. "The tail number is N as in November, 73045, and it's a small single engineer aircraft."
Birt does not know if any passengers were on board.
According to the FAA Registry for Aircraft N-Number, the plane is a Cessna 140, registered to Darrel A. Strachan and Dianna L. Strachan, of San Jose, California.
Coast Guard spokesman Mosely said the plane was based in Anchorage.