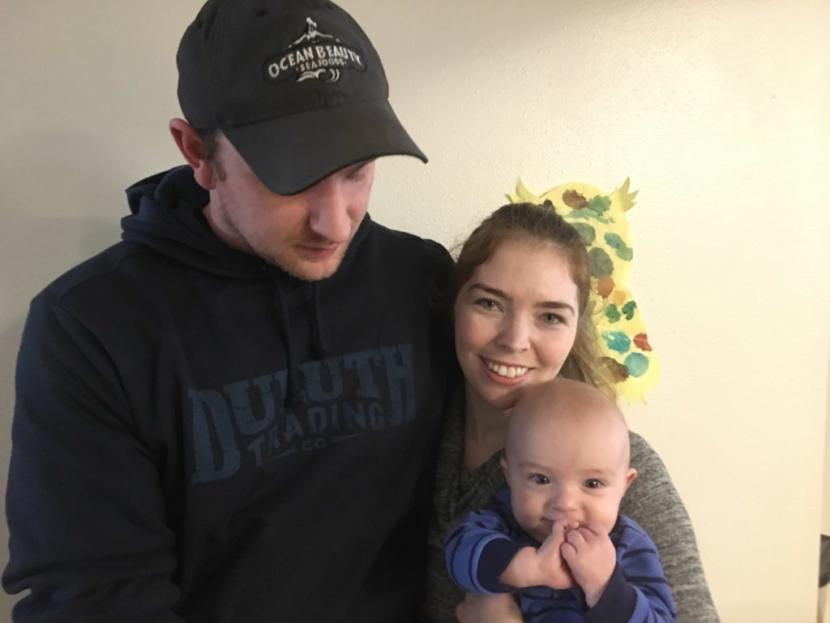 The Alaska Marine Highway System's shutdown of regional service till March is having ripple effects for Southeast Alaska's mining sector.
Some of the 30 or so miners living in Haines are struggling to get to work — and keep their jobs.
David Lorentz works at the Kensington mine. The mine runs a shuttle ferry from Juneau's road system, but Lorentz has to commute about 100 miles south from his home in Haines to make the connection.
For that leg of the trip, he's long relied on the Alaska Marine Highway System.
"But now there's no more ferry," he said. "So I'm trying to fly in between the weather when it looks good."
Recently it hasn't been looking good. Winter storm warnings have grounded flights for weeks. Which is usual for this time of year.
"In the wintertime, I try not to chance not making it to work. I've only got so many days of vacation. So I usually try to schedule around the ferry," explained Lorentz.
That hasn't been an option lately. The Alaska Marine Highway System's sole mainliner broke down last month. Now it's expected to be out until at least March.
There are few other options. One of two regional airlines, Harris Air, shut down flight service last year. That leaves just Alaska Seaplanes, which doesn't always have flights available. So in the meantime, Lorentz is burning vacation days if he misses work. He said he has two left.
"If I miss more than two days of work after that point in time, then I'm fired," he said.
He realizes it's not personal. It's company policy. But it's been a source of stress for him and his wife Nikki Lorentz.
"There's nothing around it. But, yeah, losing insurance. And I mean, they might give me a chance after 90 days, or maybe I can get the next opening, but that's still …" he said, trailing off.
Kensington schedules him two weeks on, two weeks off. With fewer ferries in the schedule even when it is running, that leaves less time at home.
Nikki Lorentz said the reality is that he's gone more than he's home to help raise their two children.
"When he has to schedule to go four days early, just to catch the ferry, and then it doesn't even work out," she said. "And then he gets stuck in Juneau for three to four days. He's at home for one week, and he's gone for three. And Porter's teeny-tiny, and three weeks away from him makes a huge difference."
Porter is their 6-month-old son. Don't get her wrong, she said: Overall, the job at the mine has been a blessing for their family. There's health insurance and the pay is unlike anything else he could find in Haines.
So close, yet so far
It's not just Kensington mine employees. The Hecla Greens Creek mine on Admiralty Island runs a commuter ferry from the Juneau road system, too. All told, there are about 30 Haines-area miners working at both mines.
"Obviously, the ferry situation is tough right now, both from funding and a maintenance perspective," said Mike Satre, a manager at Greens Creek. "We always recommend that they keep some of their short-notice vacation days in their back pocket to ensure they can leave shift a day or two early to get home, if the weather allows, or come into Juneau a day or two early to make sure they can get to work on time."
Both mines run around the clock. They're underground, so stormy weather isn't a reason not to come to work.
Haines miner Adrian Nash works at Greens Creek. He said the Alaska Marine Highway System was really convenient — when it was running. His employer's shuttle ferry pulls up next to the state ferry terminal in Juneau's Auke Bay.
"So I was able to just go right from my boat, walk over to the ferry, hop right on the ferry, and make it home and be home within four-and-a-half hours of getting off of shifts," Nash said. "So it was it was pretty easy. It was a good situation."
As he spoke, his daughter napped while a kitten clawed over his lap. He and five coworkers were slated to be at work on Monday, and he was nervous that planes won't fly.
He said by the end of January this year, he had used up a third of his paid time off.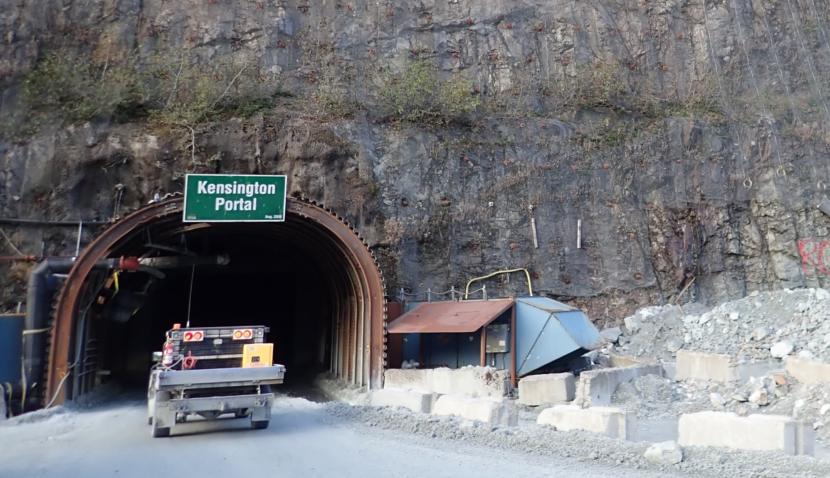 Ferry uncertainty means tough choices for Haines miners
Liz Cornejo is chair of the Haines chapter of the Alaska Miners Association. She said mine workers who commute from other states don't have to worry about this: Their jets make it to Juneau.
"When it's easier to get to Juneau from Montana than it is from Haines, that becomes an issue for workers and local hire or regional hire," she said.
Miners like David Lorentz and Adrian Nash take home around $100,000 a year. Multiply that by the 30-odd miners in Haines, and you have a gross local payroll of around $3 million. That money could go out of state.
The families have roots here. Their children's grandparents live in town.
But Nikki Lorentz said she's thought about leaving.
"It is frustrating," she said. "(David) has coworkers that live as far away as Florida, but (they) get home sooner than he does. You know?"
Her husband isn't as sure.
"It's crossed my mind," he said. "I mean, it definitely has. We've already invested in trying to stay in Haines with buying a house and trying to fix it up and stuff like that. And I don't want to leave it mid-project, but if it boils down to something, I mean, who knows?"
Their infant son Porter flashed his dad a smile from his mother's arms. His father will be leaving for his two-week shift next week.
But it won't be two weeks. It'll be longer. He's flying out three days early — to be sure he keeps his job at the mine.