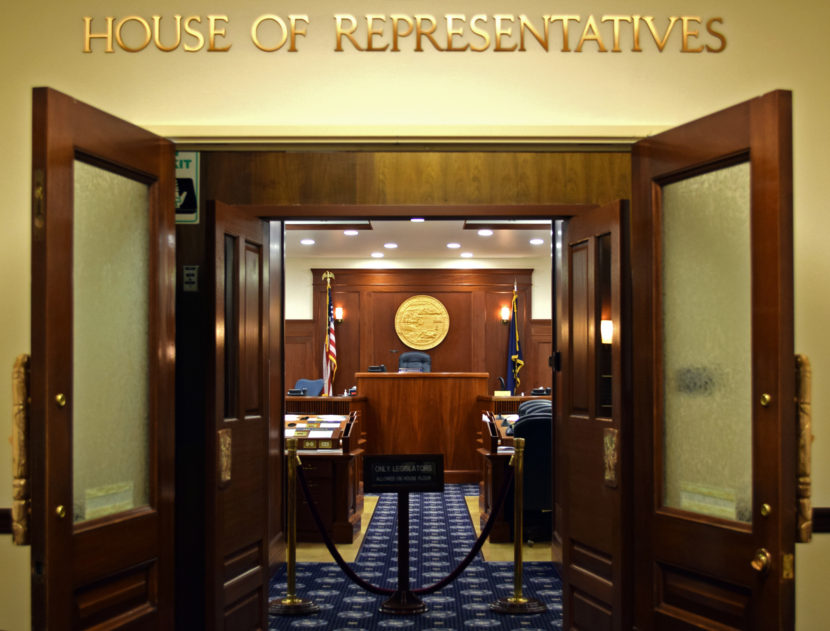 The Alaska Legislature plans to meet in a joint session at 10:30 a.m. on Friday to vote on whether to override two of the budget vetoes Gov. Mike Dunleavy issued back in August.
This is the first time the Legislature is meeting since Dunleavy's second round of vetoes.
The largest item is Dunleavy's veto of $48.9 million for the state to reimburse municipalities for school construction debt. If the Legislature overrides the veto, it would also restore $19.7 million for rural school construction.
Lawmakers will also consider overriding Dunleavy's veto of $5 million for the Alaska Marine Highway System.
It takes three-quarters of the Legislature to override budget vetoes. House Speaker Bryce Edgmon, a Dillingham independent, said on Thursday that the outcome is uncertain.
"We never know until we get on the floor and members are asked to vote," he said.
Edgmon said legislators have been hearing from school districts and coastal communities affected by the vetoes.
"Many months have passed by, and we have a keener sense of the impact of the governor's vetoes in these areas," he said on Thursday. "Whether members that would be inclined not to support these items in the first place would be willing to reconsider after several months later, we will see tomorrow."
The deadline set by the Alaska Constitution to hold the vote is Saturday, the fifth day of the session.
---
Watch Friday's joint session of the Legislature on Gavel Alaska. The livestream is scheduled to begin at 10:30 a.m.