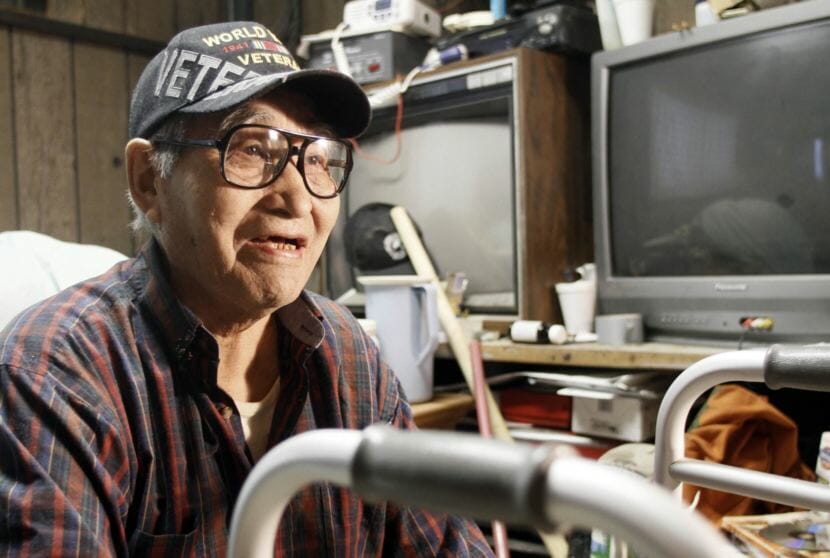 One of the most important tools for ensuring government representation and the distribution of federal funds relies on neighbors counting neighbors. The 2020 United States Census is more than a year away, and government officials are already planning the effort to count each person living in rural Alaska.
The first person in the nation to be counted in the U.S. Census is always in rural Alaska. The 2010 census began in Noorvik with Clifton Jackson, a World War II veteran and the community's oldest resident.
Noorvik and Jackson were both selected after a long vetting process.
"We work with local organizations and groups to get recommendations on the first tribe, and then the tribal chairman actually picks the first person in the nation to be enumerated," explained Census Manager Kori Novy.
To be enumerated is to be counted in the census. The tradition of beginning the count in rural Alaska began in 1990. The census committee is down to a shortlist of three potential communities to be counted first in the 2020 census; they expect to be making an announcement soon.
"And every tribe that we've worked with in the past has considered this really an honor to kick off the census," Novy added.
The U.S. Census will begin in January of 2020 in rural Alaska. The rest of the nation will begin its count three months later in March. The reason: "Because if we wait too late, we can't access those villages," Novy said.
Spring break up, spring storms, subsistence activities, and all the transportation and weather dependent issues of rural Alaska require an early start. Plus, it's great publicity for the census to begin in Alaska. In 2010, when Clifton Jackson was the first person counted, the national Director of the Census Bureau, Robert Groves, flew to Noorvik. He rode a dogsled from the airstrip to the school, where he ate whale meat with village elders before walking to Jackson's door.
And rural Alaska is one of the few places where people will be walking door to door counting, or enumerating, people using paper surveys. Most of the nation will be counted using computer apps in 2020.
You could be one of the enumerators in your community. The census is hiring, and the pay is pretty good at $28 per hour for enumerators. Supervisors will be paid even more. The census wants these positions filled by local workers with local knowledge of the community and language.
"Having local residents enumerate in their own communities ensures an accurate count," Novy explained.
An accurate count, especially for federally recognized tribes, is critical. The population and household data gathered in the census largely dictates the federal funding that the tribes will receive over the coming decade.
To apply for a census position online, visit 2020census.gov/jobs. You can also contact the Y-K Delta Job Center.