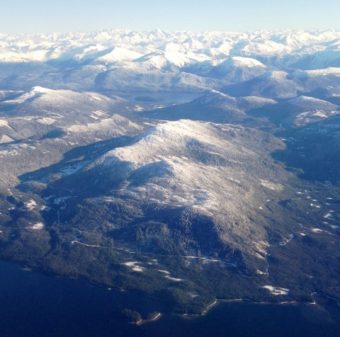 Governor Bill Walker's administration is looking for Alaskans to serve on an advisory committee that will shape the future of the Tongass National Forest.
In August, the U.S. Forest Service announced it would be considering building new roads in the wilder parts of the Tongass. This is different from the federal legislation most states have to follow.
The committee will discuss which areas in the Tongass could have new roads. Alaska's congressional delegation has said having enough access to timber and mining opportunities is a priority.
The governor's office says it's seeking applications for a "diverse" panel of up to 13 people, including Alaska Native regional corporations and tribes, local governments and environmental groups as well as interests from tourism, mining, energy, timber and fishing.
Meredith Trainor, from the Southeast Alaska Conservation Council, says her organization is still deciding whether they'll apply.
"Of course, I think any environmental group that's paying attention to these issues is going consider putting their hat in the ring to be able to be at the table," Trainor said.
Trainor is skeptical the governor's office will be able to select a balanced committee to oversee the future of road building in the Tongass, since it was the state that asked for an Alaska Roadless Rule exemption in the first place.
But a spokesperson for the Alaska Division of Forestry says the agency is committed to bringing a broad range of objective people together.
It's expected the group will be appointed in the next two weeks.