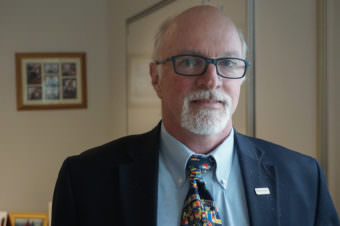 Juneau School District's superintendent is leaving for a job in California.
Superintendent Mark Miller wrote to the board Wednesday asking to be released from his contract which expires June 30, 2019.
"It has been a humbling honor to have led the Juneau School District over the past four years," Miller wrote to the board. He also thanked the students and staff.
Miller told KTOO he would be taking a job as superintendent of the Sonora Union High School District in Sonora, California. The move will bring him much closer to his family in the San Francisco Bay Area.
"I love working here and would continue to do that," Miller said. "It's just, from a personal point of view, it's time for me to turn the page and move to a different chapter of my life."
His last day at work in Juneau is Aug. 15.
The Juneau School Board will begin discussing a replacement at a meeting scheduled for Friday.
In a news release, Board President Brian Holst thanked Miller and said the board wished him "continued success."
This story has been updated with comment from Mark Miller.