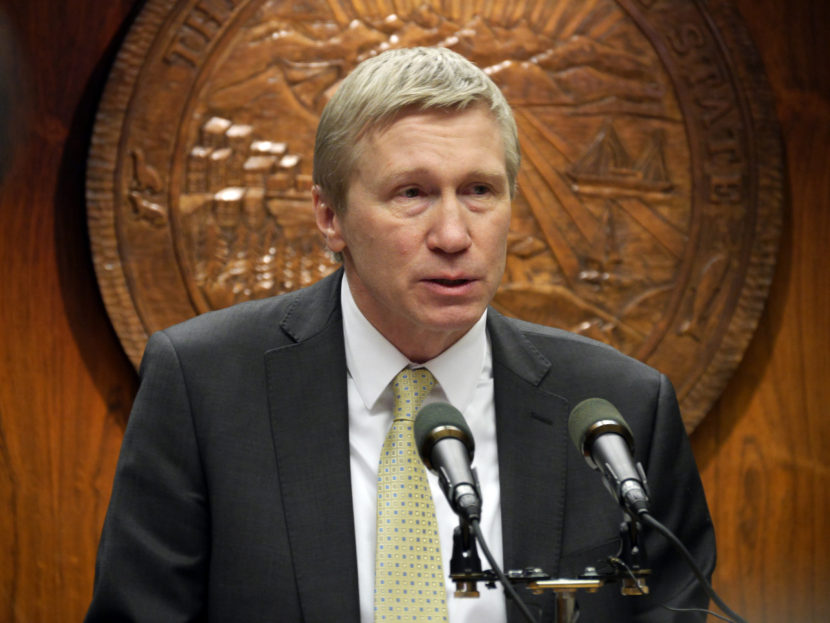 Alaska's Department of Corrections is starting to test alternatives to the halfway house system in an effort to reduce the number of offenders who commit new crimes after they're released from prison.
Corrections Commissioner Dean Williams said it doesn't make sense to keep doing things the same way, when the majority of prisoners cycle in and out of state custody. 
Williams said one of the most important things the Department of Corrections can do is help people leaving prison find a stable place to live.
"Without a place to stay, you're desperate, and you'll go wherever you can go," he said. "That's why our recidivism rate has been 60, 65 percent for the last 20 years."
Halfway houses are the traditional approach for people making the transition out of prison. They are privately operated buildings that allow inmates to live beyond the prison walls. They serve inmates who have not completed their sentences, and who are expected to have challenges moving back into the community.
But Williams also wants to try different models.
One approach could be based on Haven House, which serves women in Juneau, and My House, which serves homeless teens in Wasilla.
"Most of the people in those homes are former heroin addicts, or former opioid addicts," he said. "So they're all kind of on a treatment plan. They all kind of hold each other accountable. What really happens in these peer-oriented places is that people start to get a connection with each other and they get invested in each other's success."
Haven House serves both women who are on parole and those who haven't committed offenses.
Julee Douglas said it could also serve those who haven't completed their sentences. She's the house manager at Haven House. She said other parts of the state could learn from the experience of Haven House's residents.
"We just take their hand and gently support them along the way," Douglas said. "And we've had good success doing that."
The department has also launched a pilot program with inmates at Wildwood Correctional Center in Kenai.
Thirteen of them are working this year at Pacific Star Seafoods' cannery in Kenai. They live at a bunkhouse operated by the cannery. While prisoners have worked at Pac Star for several years, they used to go back to the prison at night. Now they're staying in the community.
Nate Berga is Pac Star's plant manager in Kenai. He said the pilot program has been going well since it started more than three months ago.
"To be honest with you, there's no difference from those employees that are through the pilot program or employees that we've hired in any other part of the state or outside Alaska," he said. 
Berga said some of the workers actually have more job skills than other cannery hires.
Williams is looking at another model to help residents from rural Alaska return to their communities, since there are no halfway houses in Alaska villages. The Department of Corrections is considering working with community leaders to find stable housing in their home communities.
Community members, landlords or family members would work with the state to supervise inmates who haven't finished their sentences.
Williams said the state would pay a housing voucher to the people providing rental housing to the inmate.
"If I can support someone back in a local community and pay almost the daily rate I would pay for them to be in a halfway house, why wouldn't I pay the same amount for them to live in Hoonah, for example, or another Southeast community, if I can find a place where they can be supported and be supervised?" Williams said. 
Williams said half of Alaska inmates who re-offend commit new offenses quickly — within six months, which makes the transition to stable housing important.
 "They're failing early on," Williams said. "And the reason why they fail early on is that they don't have a place to live, they don't have a job, and they don't have a purpose. Without that, it doesn't matter what we do behind the walls or any fancy treatment that we do. If you do not have a place to live, a job to have, a function, some support network, it's all over."
Williams said the voucher program will start small, with perhaps two to five residents. And it will only occur in communities that support it.