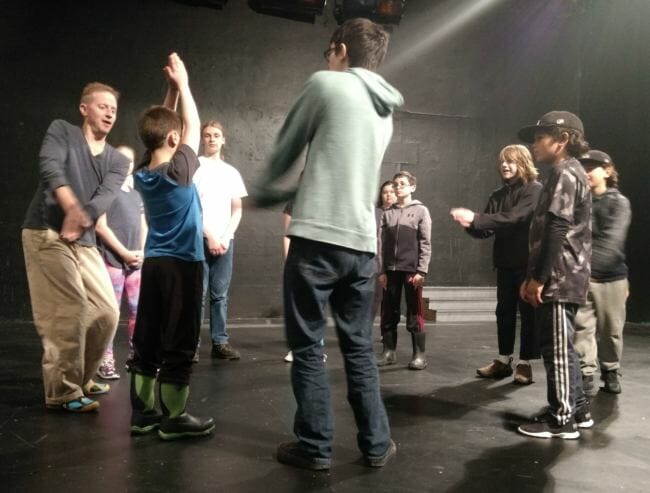 After mounting debt left its future in question, Alaska's largest professional theater now is expected to weather a severe funding crisis.
Perseverance Theatre had threatened to close down after 40 years this summer. But the theater's leadership said that true to its name, it's expected to, well, persevere.
Young actors stand in a circle and karate-chop each other at Perseverance Theatre in downtown Douglas.
"The kids are devising the show themselves. It's all original, them telling their stories, doing funky stuff," said Julie Coppens, the theater's newly hired director for outreach and engagement. "I saw last year's performance and it's pretty amazing what these kids come up with in just a few weeks."
These and other youth productions are part of the theater's five-week Summer Theatre Arts Rendezvous program. The theater also puts on about a half-dozen professional productions each season.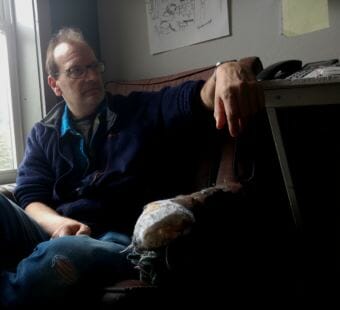 A lot of drama recently surrounded the theater off-stage.
The theater's 10 staff members were back to work Tuesday, the first day after a number were furloughed during this month's cash crunch.
"We were trying to conserve cash as much as we could while we sorted out what the theater's financial path forward was," the theater's executive director Art Rotch said Tuesday.
Six-figure debt from losses in recent years had cast doubt over the theater's very survival.
Performances of the play "Snow Child," both here and in Anchorage, were canceled this spring.
"We just had over extended ourselves in a number of different ways," Rotch said. "That was the tipping point moment for us. It doesn't have anything in particular to do with that project it's just when it came along."
Shutting down after 40 years would have been an ignoble end to a creative institution that's made a name for itself with original Alaska productions.
Many productions take on distinctly Alaska themes from early mining history to the experience of Alaska Natives in rural villages.

A new donor package being finalized will be presented to the nonprofit's board of directors this week.
Until then Rotch is staying mum on many of the details.
"There will be some changes," he said. "We'll be announcing what those are in a couple more days when we, you know, cross the T's and dot the I's on the finance that we're working on. It's been a big, big lift but we're fortunate to have a lot of good friends that care about the theater's mission."
The revised lineup will be announced within the next week, as will financial details allowing Perseverance Theatre to stage professional plays both both here and in Anchorage.