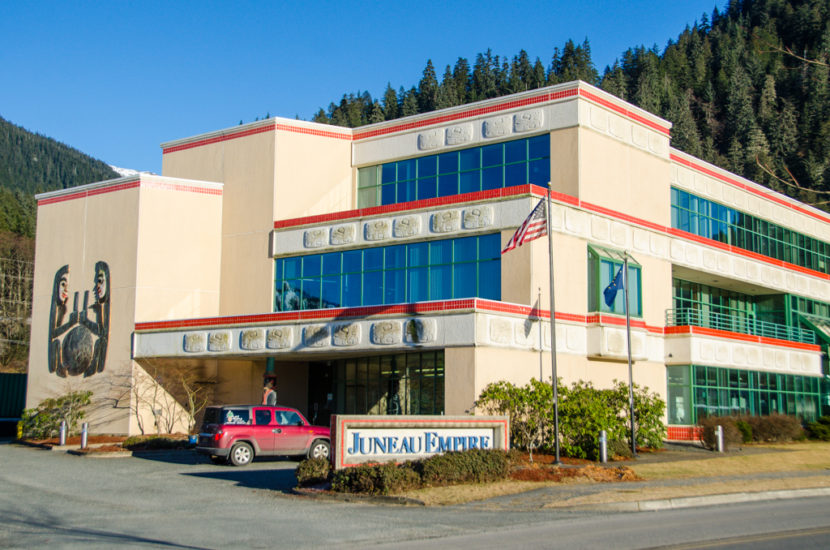 Three Alaska newspapers have changed hands – again.
The Peninsula Clarion, Juneau Empire and weekly Homer News are being acquired by a Canadian chain just six months after being sold to GateHouse Media.
The Alaska papers were sold by longtime owner Morris Communications for $120 million last fall. The newest owner is Seattle-based Sound Publishing that owns papers in the states of Washington, California and Hawaii. It's a subsidiary of Black Press, based in British Columbia.
In recent months, the trio of Alaska papers shared a top executive. But he's staying with GateHouse. Outgoing Publisher Joe Leong said he'll be leaving Alaska at the end of the month. But he said he's optimistic about the three papers' future.
"I think just like GateHouse, Sound Publishing is committed to reporting news for the community and being involved in the community," Leong said Wednesday.
His replacement hasn't been announced. Nor have the new owners made any specific commitments over staffing or other resources, he said.
"You know, we all run lean operations as it is," Leong said. "But they need to review the operation and take a look for themselves."
Terms of the deal weren't disclosed. But in a related development, the Akron Beacon Journal also announced Wednesday that Black Press was selling the Ohio daily to GateHouse Media for a reported $16 million. A news release said the deal helps the two chains cluster their holdings more closely. Black Press has newspapers in the Pacific Northwest; GateHouse Media owns other small papers in Ohio.
Black Press made media news in 2010 when it closed a pair of newspapers in B.C. two weeks after buying them. Over the years it's also shuttered a newspaper in Washington and merged two daily newspapers in Honolulu with the Honolulu Star-Advertiser, its largest holding. The company is unconnected to the former media mogul Conrad Black.
Correction: An earlier version story misstated that 73-year-old Conrad Black was deceased. He's alive.