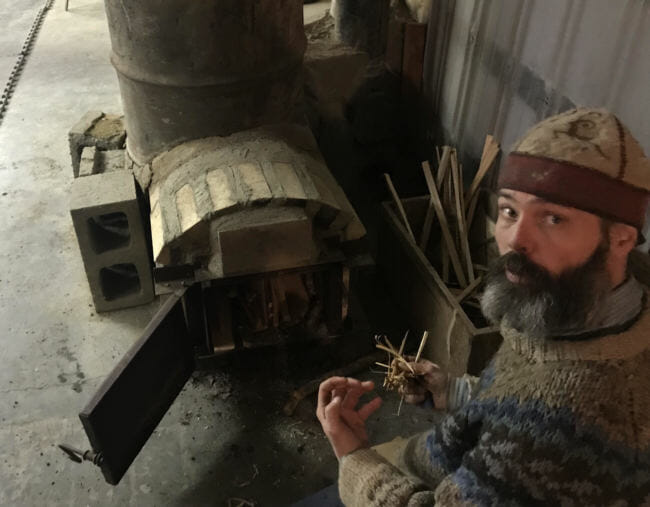 Many Alaskans heat their homes by burning wood, and a relatively new take on wood and masonry stoves aims to make wood heat more efficient. Lasse Holmes, who lives in Homer, builds what are known as Rocket Mass Heaters.
He says they're basically a masonry stove, do-it-yourself style.
"In simple terms, it's like a wood stove connected to a masonry bench," Holmes said. "It has the pipes going through this bench, you have a wood fire and you just extract the heat into this dense mass and it slowly releases the heat."
Lasse says it heats your space and you can cook on it. As part of the Cost of Cold series from Alaska's Energy Desk, Holmes explains why he likes Rocket Mass Heaters.
The Cost of Cold is a series from Alaska's Energy Desk about how Alaskans around the state heat their homes. Reporter Aaron Bolton produced this story in Homer.