A former Anchorage resident was sentenced Thursday in Dillingham for recklessly flying low over a boater several years ago.
Benjamin Hancock, 38, hit the man in the head with the ski of the float plane.
Hancock pleaded guilty to felony assault, and he will pay a fine and restitution, but he will not serve any jail time.
Flying recklessly is illegal and the consequences can be devastating, the central message of victim Travis Finkenbinder's family and the assistant district attorney, Allison O'Leary, at Benjamin Hancock's sentencing hearing last week.
In 2014, Hancock and Finkenbinder were working together to move skiffs from one section of the Mulchatna River to another for their employer.
Hancock was providing air support, piloting a de Havilland DHC-2 Beaver float plane. Hancock took off from the river, heading in the same direction as Finkenbinder, who was driving a boat.
Hancock flew low over the boat, and the ski of Hancock's plane hit Finkenbinder in the head.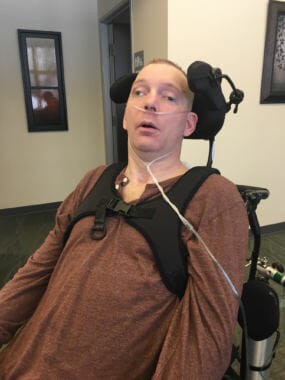 Finkenbinder survived, but suffered extensive, permanent brain damage.
He remains in a minimally conscious state, unable to hold up his head, speak or eat.
He can respond to basic questions inconsistently with a thumbs up. Doctors have said his condition will not improve.
Capt. Scott Quist is an Alaska State Wildlife Trooper and veteran pilot who was stationed in King Salmon when the tragedy occurred,
At the hearing, Quist took the stand as the state's expert witness and said that he saw "no reasonable explanation" for Hancock not clearing Finkenbinder and his boat by hundreds of feet.
"Based on everything that I read, from interviews, from the performance data (of the aircraft), from the weather conditions, everything I know about it, I think Mr. Hancock intentionally flew the aircraft at extremely low altitude and did a buzz job," Quist said.
A "buzz job" or "buzzing" is slang in the aviation community for intentionally making a low pass over something or someone.
Travis Finkenbinder's father, Arthur Finkenbinder, provided a victim impact statement at the sentencing.
"The incident involved the destruction of an extraordinary human being, beloved son, faithful and loving husband, loving father and brother and friend to numerous people," Arthur Finkenbinder said. "I would say to buzz a person with an airplane is stupid, no matter the height of an airplane. To buzz closely is insane … and to buzz and hit another human being is criminal assault and battery, arrogant, insane and stupid."
Hancock pleaded guilty to felony third-degree assault and agreed to pay restitution of $6,100 to Travis Finkenbinder's family.
He also will avoid jail time as a part of a plea deal with the state.
Superior Court Judge Christina Reigh ordered Hancock to pay a fine of $25,000 to the state. However, she expressed doubt that a sentence without jail time will send a strong message to the aviation community. If active jail time were on the table, she said she would have ordered it.
"Buzzing is a problem, and we all know it. And it's something that can end very badly, which it did in this particular situation," Reigh said. "I think sending the right message, especially in bush Alaska, where we are all flying all of the time, I think that is really important."
Hancock was tearful throughout the testimony and victim impact statements of Travis Finkbinder's wife and father.
During his own statement, he apologized to the victim's family.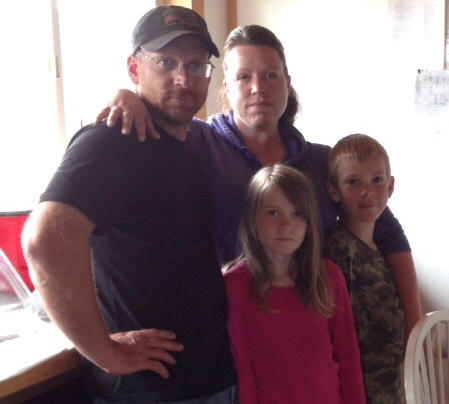 "I know there's nothing I can say to take away the pain Samantha, Travis and the family have endured, nor ease the burden moving forward. And for that I am truly sorry," Hancock said. "I intend to make this lesson guide me in the efforts to become a better person and not to be the person I was on June 25, 2014."
Hancock, who now lives in Colorado, was given three months of unsupervised supervision and 18 months suspended jail time in addition to the fine and restitution he was ordered to pay.