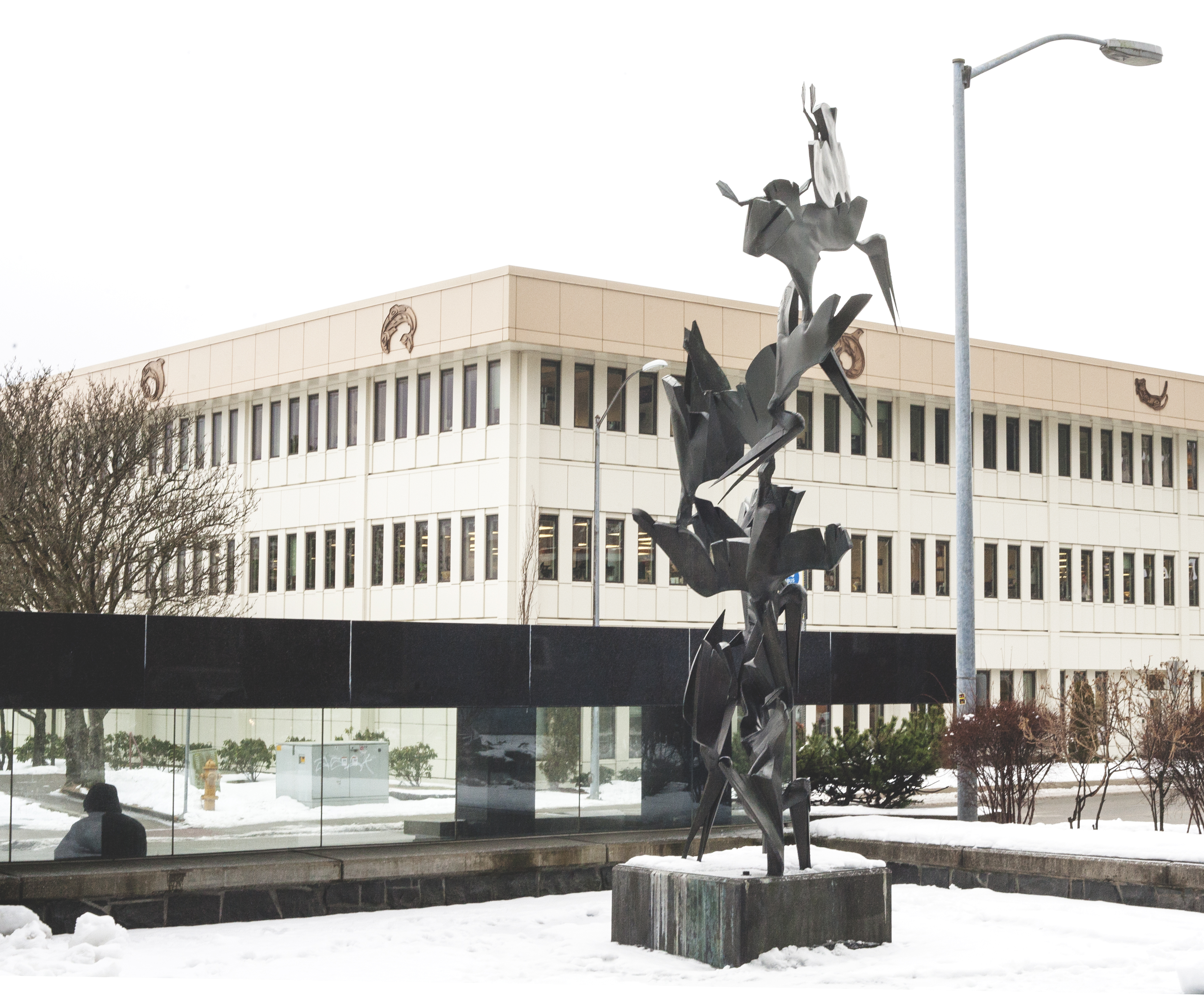 At the corner of Ninth Street and Glacier Avenue in downtown Juneau, there's a 16-foot column of bronze.
Closer up, you can see the bronze was sculpted into nine individual pelicans, oriented so they appear to be diving — into pavement.


Curious Juneau stars you and your questions. Every episode we help you find an answer. Catch up on past episodes, or ask your own question on the Curious Juneau page.
In a handwritten comment on an official, federal General Services Administration condition checklist, one snarky inspector described it best: "The pelicans have yet to collide with the ground."
But the closest place you'd find a live pelican is maybe near Vancouver, and that's only in the summer, according to the Cornell Lab of Ornithology.
So what's the deal with this statue? In this Curious Juneau, we try to find out why these temperate and tropical birds are in front of one of the capital city's biggest buildings.
Tour guides share one pervasive local legend. Local Ken Kearny has heard it, too.
"Supposedly, the person that got the contract for that looked on the map and saw Pelican, Alaska, and made pelicans, although there aren't any pelicans in Alaska."
Another story is that there was a shipping mix up; somewhere in Florida, there's a federal building with our eagle statue, and we got their pelicans.
An exhaustive search of an art database for Florida federal buildings did turn up some eagle artwork, but nothing old enough to match up with the pelicans sculpted in 1966.
A spokesperson with the General Services Administration said the mix-up story is just an urban legend, and the statue was no mistake.
But I'd gotten a tip that somewhere in the federal building's bare-walled maze of a basement, there's a painting of the pelican statue with valuable information on the back.
I wrangled a federal building employee for my pelican painting chase. We couldn't find it under the dim, fluorescent lights.
We did find old architectural plans for the building. In some, it looks like the statue was supposed to be surrounded by a pool of water, which would explain why the birds are diving.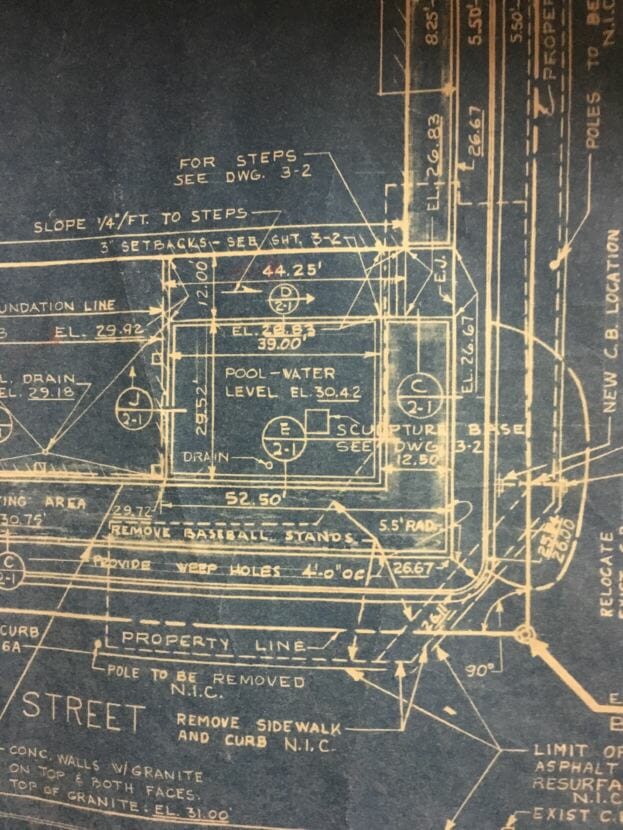 Another local tale is that the artist didn't know how to sculpt eagles. This is also false.
The artist, Thomas Hardy, passed away in 2016. But he sculpted the eagle on a presidential seal at a memorial in Washington D.C. for Franklin D. Roosevelt.
The eagle is perched on a "1933" with its wings outstretched.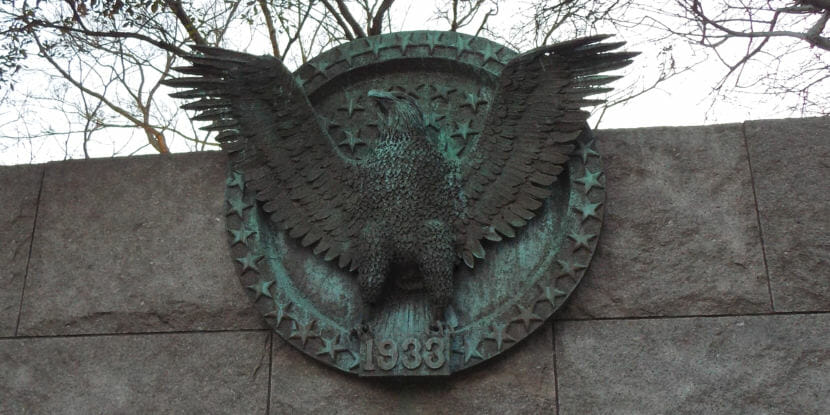 Hardy also made the University of California Berkeley campus's golden bear statue. So that's two iconic Alaska animals that were passed over.
After exhausting local leads, I filed a records request with the General Services Administration in D.C.
About a month later, a 90-page document arrived. It was mostly unexciting emails and maintenance forms about the statue.
But this local legend is something the government employees have tried to work out for themselves. In GSA emails, one employee contacted Hardy in 2011 and confirmed this story.
And it's not nearly as exciting as local legend describes.
Architect Linn Forrest was working on Juneau's federal building in the '60s when he visited Hardy's studio in Oregon.
He saw Hardy working on the pelican statue and selected it.
That's it. It's anticlimactic. But maybe it's not such a bad thing.
"It's unique, it's different. But we like it," said Juneau resident Daneille Lepoidevin. "I've been here since 2000, and it's always been part of Juneau."