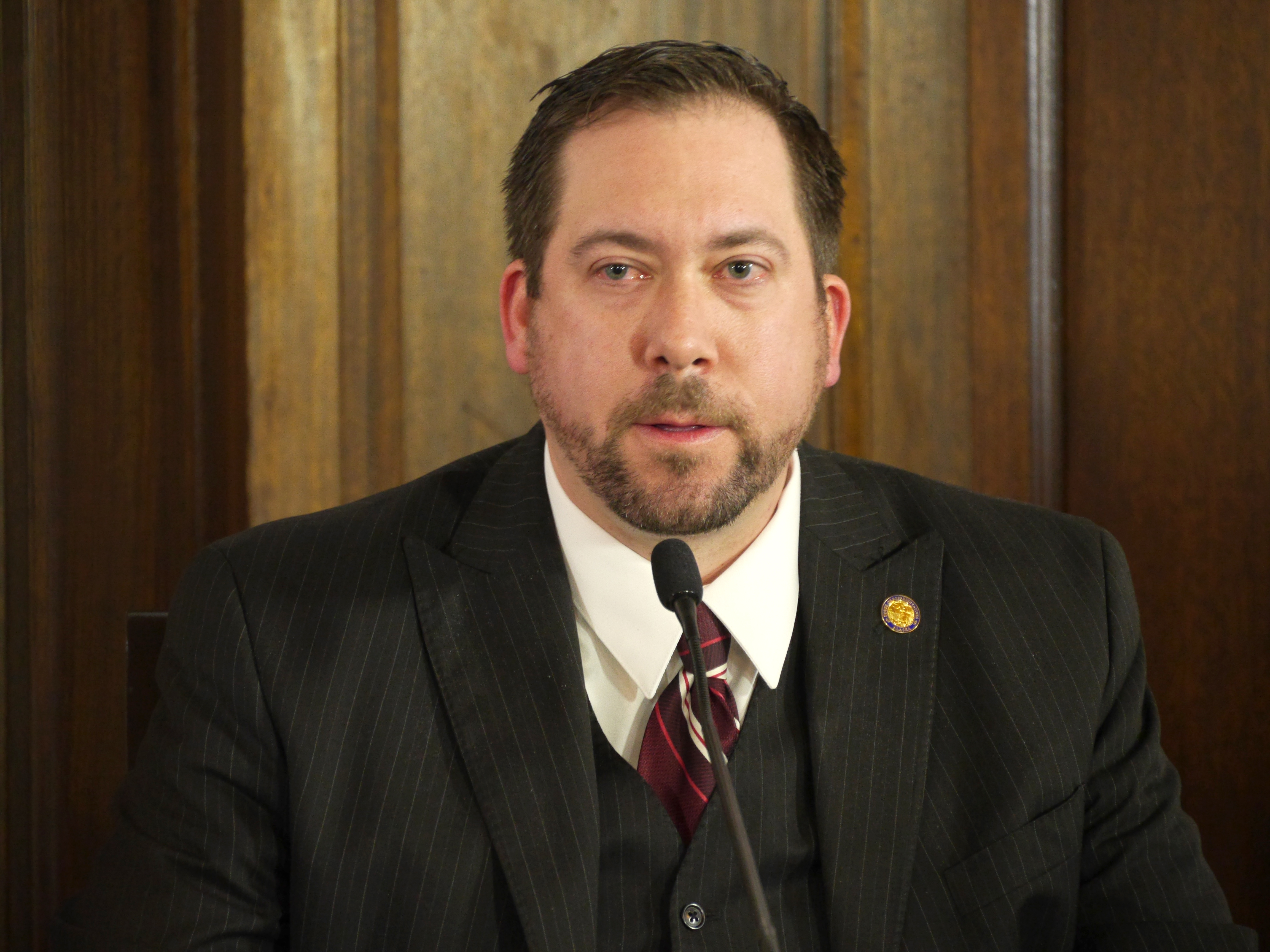 The fallout from the assault allegations against Bethel Democratic Rep. Zach Fansler continued  Monday, with members from both parties calling for him to resign.
Fansler didn't show up in the Capitol on the first weekday since the Juneau Empire reported that Juneau police and the Department of Law were investigating him.
The Juneau Empire reported Fansler was drunk and slapped a woman repeatedly, rupturing her eardrum, when she denied his sexual advances.
Anchorage Democratic Rep. Ivy Spohnholz said Fansler can't adequately represent his constituents at this point.
"I join House majority coalition leadership in calling for Representative Fansler's resignation," she said. "I think that as leaders, we are called to a higher standard — the highest standard – of behavior, ethical and moral."
The House majority caucus is scheduled to meet Monday evening.
It will be the first caucus meeting since the allegations became public and could lead to Fansler being removed from the caucus and losing committee assignments.
If Fansler doesn't resign, he could be expelled from the House by a two-thirds vote – or 27 of 40 — of House members.
The House Rules Committee also is meeting tonight. That committee would be responsible for starting the process of expelling Fansler.
Spohnholz said Fansler's position in the House shouldn't wait for the resolution of a potential legal case.
"It's clear that Representative Fansler stepped over a line," she said. "Whether the court of law convicts him of that is a separate matter."
Anchorage Republican Rep. Charisse Millett said she expects Fansler to "do the right thing" and resign.
"We have got to stop tolerating this behavior," she said. "We have got to stop sweeping it under the rug. And we have got to honor the victims and their bravery coming forward."
House members said they believe Fansler is still in Juneau.
It's not clear when or if he will visit the Capitol again.