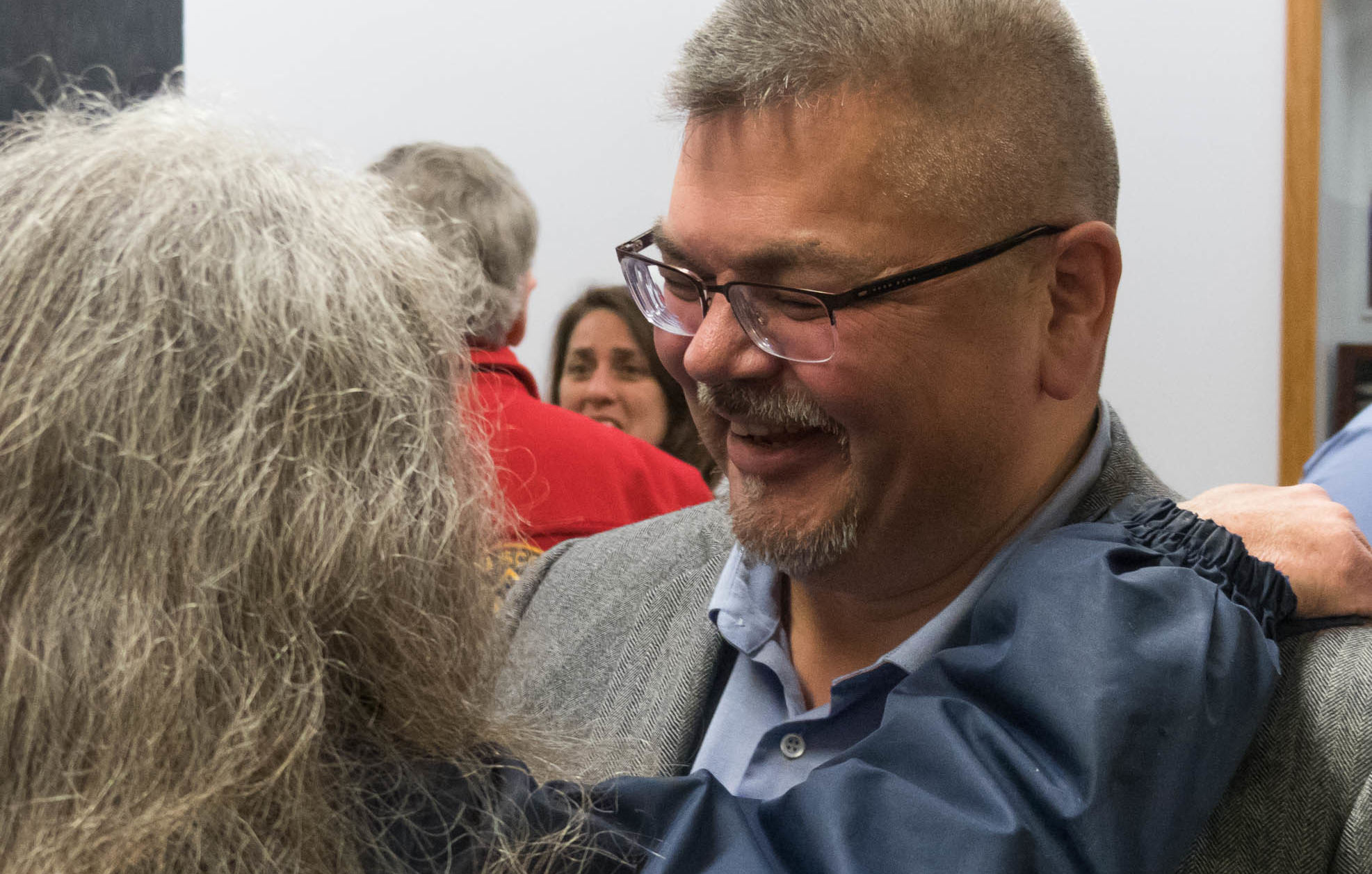 Juneau Assemblywoman Debbie White suffered an upset in Tuesday's election after losing to her challenger by nearly 1,000 votes in the District 2 election.
Unofficial results showed political newcomer Rob Edwardson won all but two of Juneau's 13 precincts for a total of about 59 percent of the vote. He said his first priorities were working toward long-term solutions to Juneau's homelessness and addiction crises.
"The two (priorities) that I talked about during the campaign were long-term solutions for homelessness, solving the root causes and the same thing with the addiction epidemic: look for root causes," he said Tuesday night. "Those are the things that endanger people the most, so that's what I'd like to see."
White conceded within minutes to Edwardson as the two watched the results in the Juneau Assembly chambers.
She told KTOO she had no regrets during her time on the Assembly.
"Of course, I appreciate all the people that supported me and it was an honor to serve Juneau for the last three years," White said. "And I wish everyone luck moving forward because the problems are't going to change based upon who's sitting in that chair."
The other two incumbents, Jesse Kiehl and Maria Gladziszewski were re-elected for three-year terms by comfortable margins.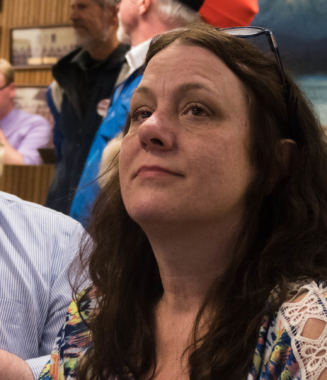 Kiehl received support from 64 percent of voters. He held off his closest challenger, Chuck Collins by nearly 2,000 votes. Gladziszewski, who faced a challenge by write-in candidate Andy Hughes won by 2,500 votes to capture about 67 percent of ballots cast.
Juneau's two ballot measures also passed easily.
Proposition 1 extends an existing 1 percent sales tax for another five years. It's projected to raise about $47 million for capital projects. It was supported by about 76 percent of voters.
Proposition 2 relaxes the requirement that the city award contracts to the lowest qualified bidder. It received support from about 76 percent of voters.
With at least another 1,600 uncounted absentee ballots, questioned ballots and early voting ballots to be counted, turnout was projected at about 27 percent.