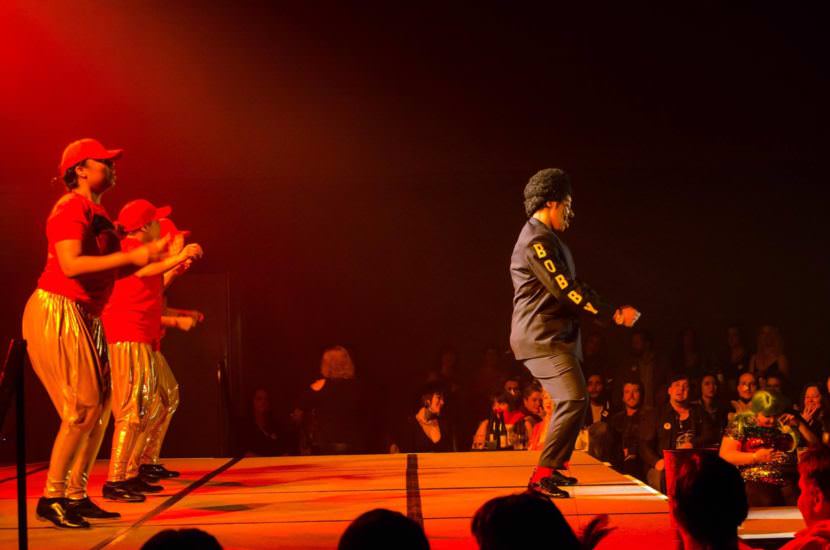 In front of a red velvet curtain on the Rendezvous stage, Juneau drag king Tyquan lays down some fancy footwork to Bobby Brown's "Every Little Step."
With a fake wireless mic, Tyquan lip syncs as the R&B singer, flanked by backup dancers in gold parachute pants.
Juneau artist and rising drag king Tahir McInnis addresses themes of gender and race through performance, art and fashion.
McInnis said her drag persona was inspired by Bobby Brown's portrayal in BET's biopic miniseries "The New Edition Story."
"He was awful. He was the worst," Mcinnis said. "That's kind of what I based my character of off: this bad boy, womanizing, out all night partying, like that type of persona." 
Tyquan nails the look with a high-top fade and suit jacket buttoned low with extra-square shoulder padding.
The suit jacket exposes the illusion of pecs and a six pack. It's a foam costume piece McInnis customized by painting it to match her skin.
"I was kind of shocked that it turned out, like, spot on for a little Halloween costume chest plate because I know people spend thousands on materials for drag, padding, chestplates, stuff like that."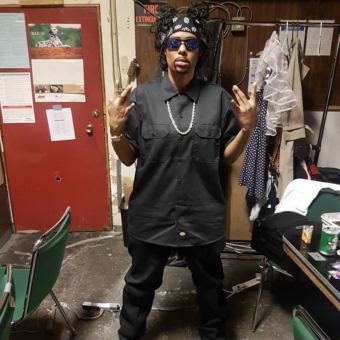 Since Tyquan's debut in April, McInnis has appeared as the rapper Coolio and the Disney character Powerline from the "Goofy Movie," crafting head to toe looks for each routine.
McInnis started sewing when she was just 8.
It's a trade that runs in her family. She's been making clothes as long as she can remember, and now creates her own patterns.
After starting at such a young age, she says whipping up a costume like a jumpsuit is no big deal.
"I just roll up to Joann's and say give me a couple yards of this, give me some yards of that."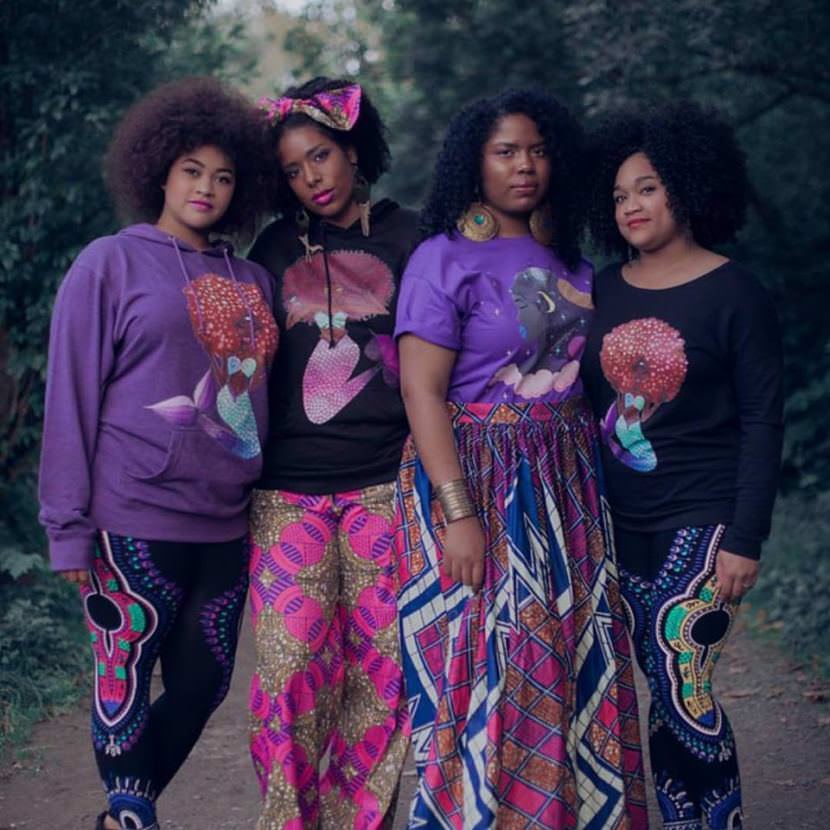 She's started a line of clothing and home goods called Melanin Auntie, which features images from her paintings including fantastical mermaids with afros and orcas in space. This month she was featured artist for First Friday at Downtown Dames.
"I had a young, black girl come in, she was maybe about 9. She bought one of my T-shirts that she saw online because she's never seen a mermaid that looks like her," McInnis said. "I just let her know, 'You're beautiful, and you don't have to change anything about you. Your hair, your skin, anything.'"  
"If I can just make one little brown girl in town make her feel like she's not outta place, like, how I felt  growing up here, then I've done what I've set out to do," she said.
She's lived in Juneau for more than 20 years. Outside of drag, she said she's repeatedly mistaken for being transgender.
"Growing up here in Juneau, I've had people always ask me if I'm trans, if I'm transgender … I'm not, but I support that community," she said. "All my trans sisters, just be you."
"After a while I said, there's no problem with that, I'm going to embrace it, it's not going to hinder me in any way, it doesn't hurt my feelings, and I'm proud of what I'm doing. And if you guys want to see the man, I'll show you the man."
This weekend, 10 amateur drag performers took the stage at Femme Fatale, Juneau's biggest drag event and main fundraiser for the Alaska AIDS Assistance Association's services in Southeast.
Tyquan competed for the first time in the Locals Night show against four other kings.
Wearing a light-up, white fringed jumpsuit and sporting a large white afro, the drag king danced and handed out roses to a medley of Parliament Funkadelic, Marvin Gaye and Rick James.
He took third place.