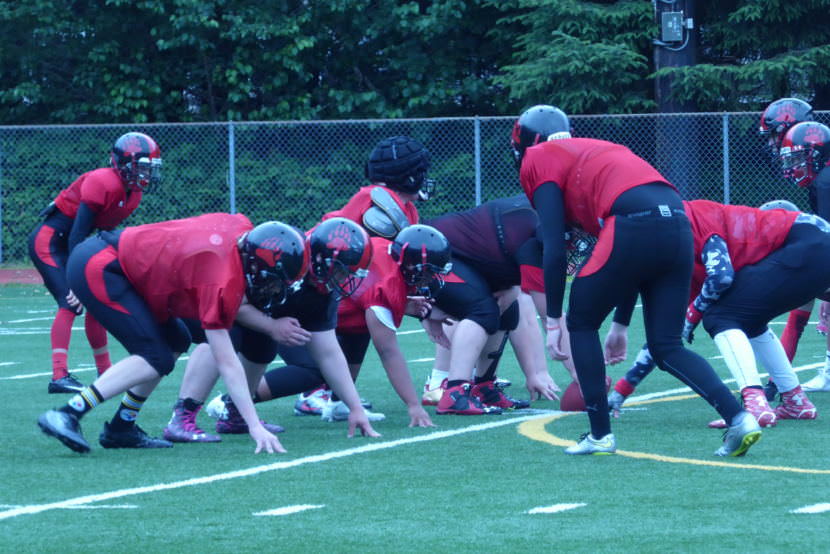 A Thunder Mountain High School parent might feel an especially powerful rush when their kid catches the game winning pass because that touchdown was expensive.
Juneau's high school football teams have to pay thousands of dollars to travel long distances for their games. After the Juneau School District stopped paying for high school football travel, both teams racked up hundreds of thousands of dollars in debt just to play.
Last season, the Falcons paid a total of $66,000 to travel out of town and to bring other teams into Juneau.
That's why Randy Quinto, the Falcon's head coach, said the players gave up a day of freedom to work at Juneau's annual Maritime Festival.
"Basically anything we earn will end up going back to the district," Quinto said.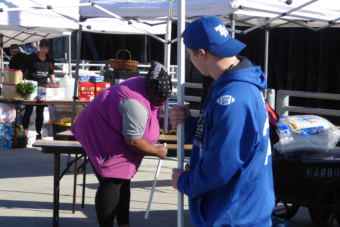 The team does a lot of chores, and with help from their boosters, they run fundraisers each summer to pay for their next season.
Last season was actually cheap. The Falcons cut costs by ending their junior varsity program and playing more games close to home. Most of the Falcons' opponents are in the Interior and Southcentral Alaska.
According to Thunder Mountain staff, their most expensive travel two years ago cost $140,000. Between 2014 and 2016, the team and their boosters raised more than $100,000.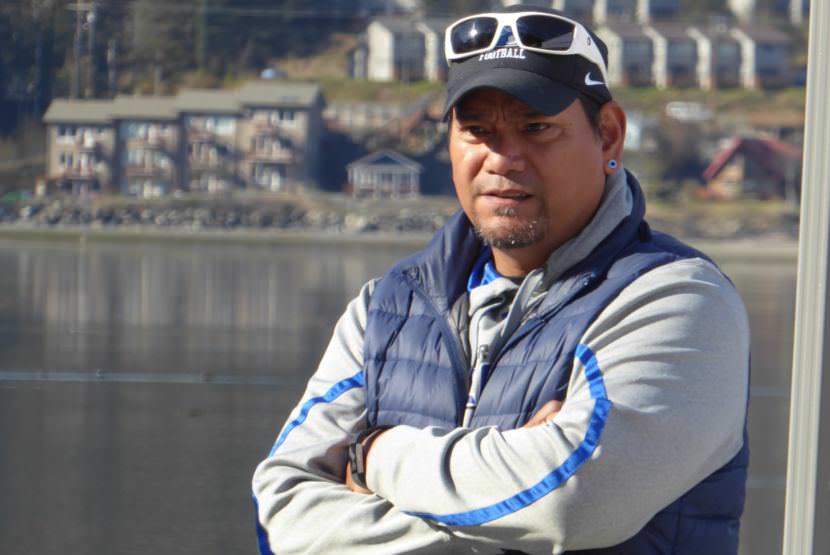 "These last two years we've been very fortunate and have gone to the playoffs and that just adds another expense," Quinto said. "That's plane tickets for 35 kids, plus coaches and then you've got vans and whatnot. With success I guess comes a price as well."
Once, Juneau's football teams didn't have to pay for their travel. Thunder Mountain's Activities Director Jake Jacoby said a few years ago, the district gradually started cutting the travel budget for high school activities. Then the money stopped.
Kristin Bartlett with the district said the school board made the cuts because costs kept rising but state funding stayed the same.
Now, the district pays for travel and then the teams have to pay it back. Jacoby said the Falcons owe $100,000 but that's not counting all of this summer's fundraising.
The JDHS Crimson Bears have fewer players than the Falcons. Their travel budget can cost up to $60,000. Last season was cheaper because the team didn't make the playoffs.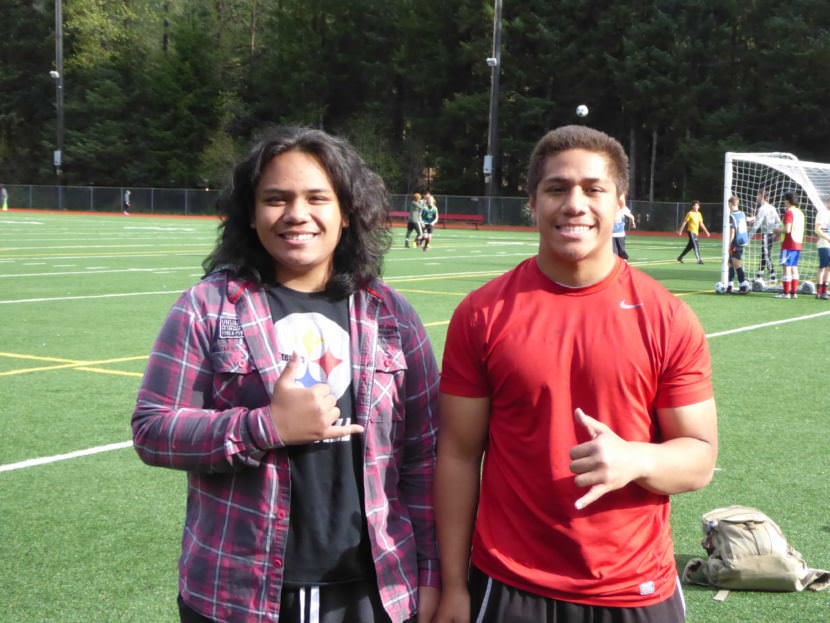 "(We've) got to fundraise about $2,000 in ads and raffle tickets," Lance Fenumiai said. "That's also to travel and the other half is to bring teams to come play here."
Fenumiai siad that's $2,000 per player. He is a 16-year-old junior on the Bears' team. He plays running back and linebacker.
Fenumiai said fundraising is hard but worth it.
"We really want to play games and get like, scouted so we do what we can," he said. "We go do ads and stuff (for) businesses and a lot of them are nice and they want to support us so, it makes it easier and selling raffle tickets, the community pitches in a lot and helps."
Fenumiai's coach, Kevin Hamrick, was hired in 2013. He said he inherited a huge debt.
"When I started, it was a negative $105,000. Recently, I believe it's down to like $5,500," Hamrick estimated.
Each season Hamrick said individual donors, boosters and local businesses have helped his team raise all of the money for their travel and pay about $25,000 toward their outstanding debt. He expects to be debt free after this season.
"Ninety percent of the businesses in town support both schools and they just keep giving and keep giving for every sport you can think of, every activity you can think of," Hamrick said.
He chuckles and said the parents and coaches end up doing maybe half of the work.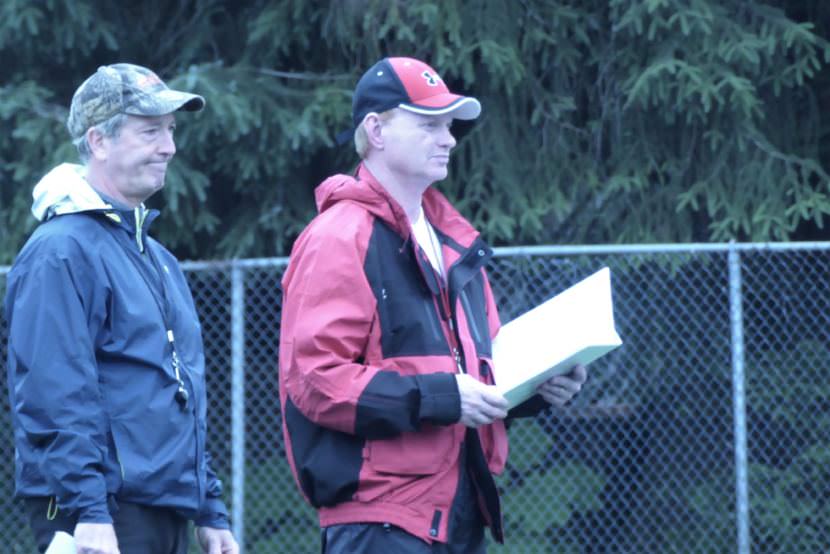 The high travel costs convinced the Falcons and Bears to play two of their last eight season games against each other here in Juneau. They also played two games against nearby Ketchikan.
But, Hamrick said they still come up short.
"We haven't changed our uniform in a long time," he said. "I'm getting ready to throw out some shoulder pads because they've been around for too long."
He said their helmets are old, too. They often pay to get old helmets fixed up and ready for reuse.
"We're within the rule book but we only get three or five brand new helmets a season and right now I am short three large helmets," he said.
Hamrick said he'll try to borrow some from the Falcons.
Quinto said his equipment budget is tight too.
Both coaches plan to make do and keep giving their kids an opportunity to play.