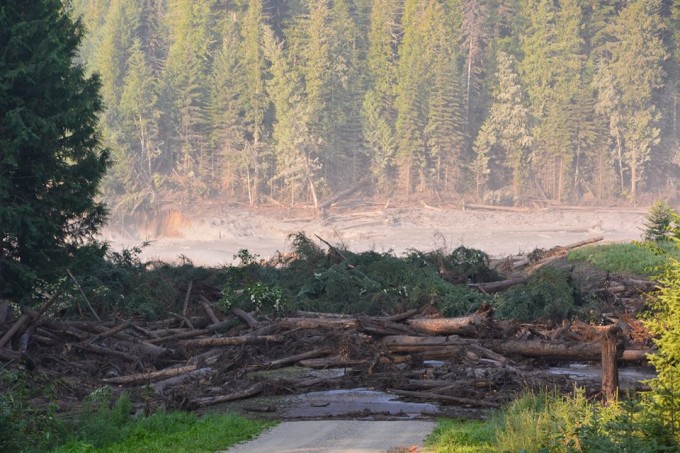 The British Columbia government has decided to not file charges in the Mount Polley Mine disaster.
Critics in Southeast Alaska say the lack of enforcement action increases their concerns about similar mines near salmon-rich transboundary rivers, which begin in British Columbia and flow through Southeast.
Mount Polley's tailings dam broke Aug. 4, 2014, sending millions of gallons of silt and water into nearby creeks and rivers.
The three-year statute of limitations for filing charges is over and the province said it is taking no legal action.
The central B.C. mine is owned by Imperial Metals, which also owns the Red Chris Mine in the Stikine River watershed.
Southeast Alaska Conservation Council Mining Coordinator Guy Archibald said he's very disappointed.
"The Mount Polley investigation found that the contractors were not following the plan of operation for maintaining the tailings dam and that contributed to its failure," he said. "Why nobody's being held responsible for this is very surprising."
B.C. environmental officials issued a statement Aug. 1 calling the dam collapse, "one of the worst environmental disasters in our province's history."
Environment Minister George Heyman said the investigation is not over.
He promised provincial officials would work with Canada's federal government to complete their inquiry.
Archibald said he doesn't expect federal charges to be filed, either.
"Since the Mount Polley investigation, we've seen mines moving forward with the same failed technology as in the case of Mount Polley," he said. "Mines continue to be permitted and existing water-tailings structures are still on the books. Nothing has really changed on the ground from business as usual in the last three years."
Industry and prior British Columbia representatives have pointed to improvements in tailings-dam design and construction, saying they're safe.