Story night at the Douglas Public Library played out like any other monthly family night: free food, some crafts, and a very special guest reading books. More than 100 adults, teenagers and children attended Juneau's first Drag Queen Story Hour hosted by Gigi Monroe of Juneau. 
She introduces herself to the kids, and explains, "I'm a drag queen, and if you've never met a drag queen, this is what we look like. We like to play dress up and make people happy."
The buxom Gigi Monroe is the creation of James Hoagland, a professional wig designer and producer of Juneau Pride's sold out drag revue, Glitz. Covered in ruffles, rhinestones and glitter, some of the kids listening from the floor thought the drag queen reading childhood classics might have been royalty.
She's known for her bedazzled costumes, lively impersonations of Dolly Parton and Liza Minelli among others, and even pyrotechnics.
But at the library, "It's definitely more G-rated than what I usually do at a show," Hoagland said.
He said the experience provides youth with a real life example of self-expression, so they may feel freer to express themselves.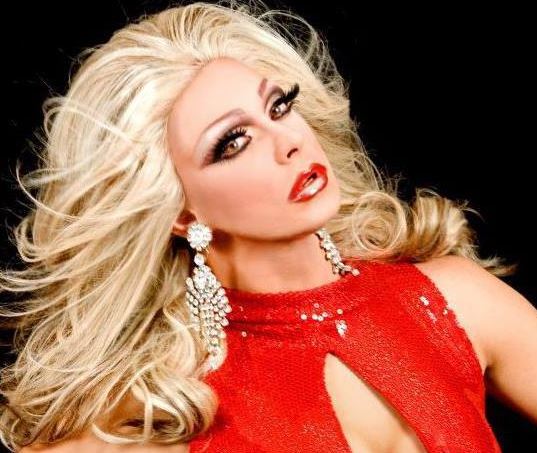 The idea to bring drag queens to Juneau's youth came from the Brooklyn Public Library whose Drag Queen Story Hour "captures the imagination and play of the gender fluidity in childhood and gives kids glamorous, positive, and unabashedly queer role models." 
Heather Paige Burke saw a video from Brooklyn and asked her friend at the Juneau Public Library if it could happen here. Burke, who brought her husband and 2-year-old son, said Juneau celebrates many cultures, but others are lacking in visibility.
"So it's great to have literally all colors of the rainbows. And as much as we can expose our children to that, the better," Burke said. "Like, then you can see, anyone can be anything their heart tells them they should be and who they truly are."
Amelia Jenkins, who works in youth services for the library, said there were a few raised eyebrows when they announced the event.
"We just let them know that the library is for everybody and families can decide for themselves whether this was right for them," she said. "And they took that pretty well." 
So far, there have been no formal complaints.
It took Hoagland about an hour-and-a-half to get ready for Drag Story Hour, about the same amount of time he spends preparing for the stage. He said drag, like other performance arts, is just trying to connect with people. In this case, very young people, and letting them know whoever they are is OK. No matter the audience, Hoagland's goal is for them to let go and just have fun.
Family Night is funded through The Friends of the Juneau Public Libraries who pay for all programming expenses.