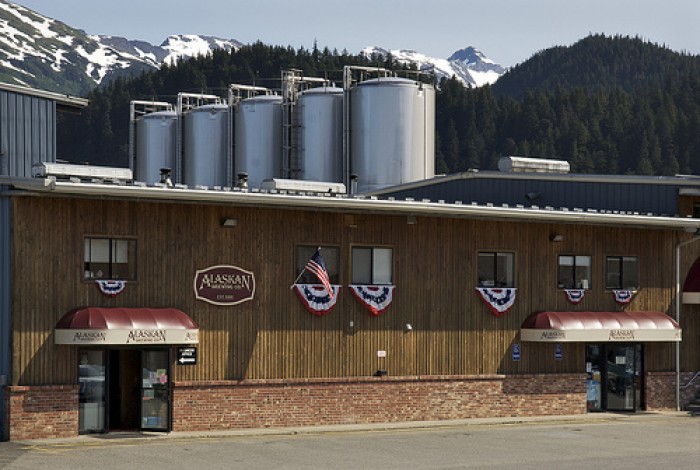 A long-standing Juneau tradition ended May 1 when the Alaskan Brewing Co. decided to no longer offer free 6-ounce beer samples.
In the brewing company's tasting room, summer tourists and locals sample beers and, theoretically, learn about the brewing process. Locals had mixed opinions about the end of the free 6-ounce beers.
"Well, we really go in, we just bring people in, you know, now. So yeah, we probably would still continue to go in. Yeah, I mean, I'd like to have free beer," Tom Lane said, trailing off with a laugh.
"It's pretty lame. I mean, I get where they're coming from but at the same time it would be nice if they still did do that," Molly Sanders said.
"My thought on free stuff is, hey, there's a bottom line, there's cost for everything," Jonathan Coney said.
"I suspect it's the right thing to do," Nick Coti said. "It always struck me that they gave away a lot of beer."
Two-ounce samples are still free, but Alaskan now offers beer flights for a price.
Alaskan Brewing marketing manager Will Race said the company wants to emphasize an educational experience for their customers.
"As hard as we try, sometimes, if someone is just coming in to get a free beer when they're swinging in, they don't really want to engage and talk and try something new," Race said.
The change also lets Alaskan cover the cost of small batch brews and specialty beers.
"We want to take people through an experience not just have them come up and have one sample and disappear," Race said. "So really education, experience and then just us being able to offer more styles and smaller batch brews was kind of the reason for charging."
Founded in 1986, the free samples were part of Alaskan's grassroots marketing campaign as the first craft brewery in the state.
"It's a wonderful problem to have when someone really finds their favorite. … Now you can offer them four tastes, different styles and it's really fun from a serving perspective to see minds start to open up," Race said. "People try dark beers or sour beers, different things like that, that really go, 'Oh my God, I didn't think I'd like that but I really do,' and they start engaging and it's fantastic, which is really great, instead of getting their favorite and heading out."
For the Matt Barnaby the owner of the new Barnaby Brewing Company in downtown Juneau, it's a welcome change.
"It makes it a little easier for us now, because we don't have to fight that battle of, 'Why don't you give free samples like Alaskan does?' So from that standpoint it was nice, but other than that it didn't have a huge impact," Barnaby said.