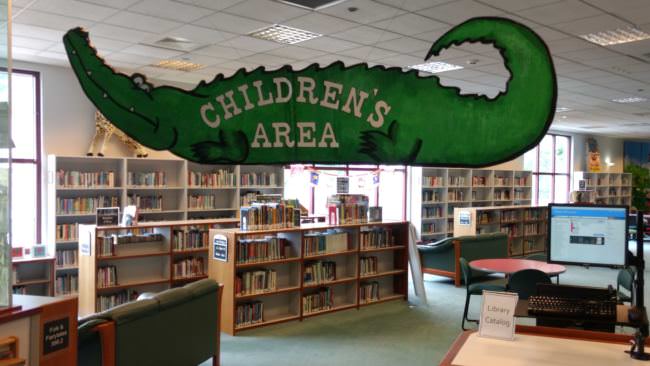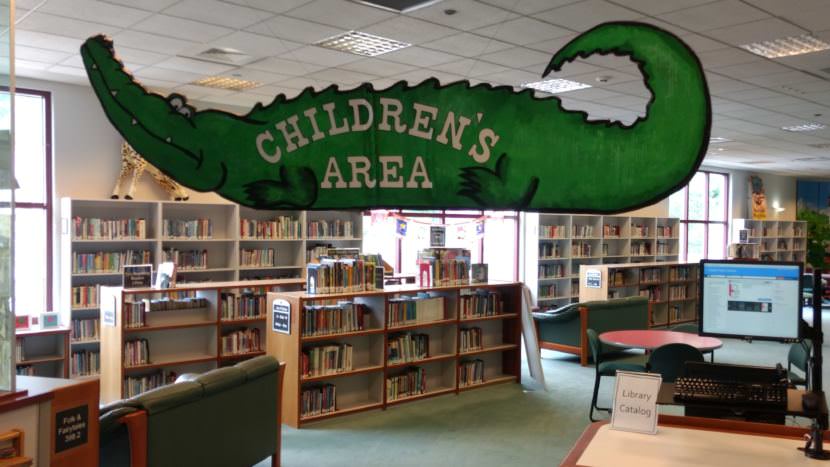 Juneau library's youth and adult outreach programs are apparently no longer facing budget cuts. Fans of popular children's and adult literacy programs were alarmed after the Assembly briefly put the programs under review in advance of adopting its final budget.
When a Juneau Assembly member requested library staff to detail the expense of youth and adult literacy activities for possible cuts, the city found it could save as much as $146,000 by slashing programs and reducing the hours of six librarians.
That alarmed the Friends of the Juneau Library, a nonprofit whose fundraising pays for the program materials.
"We provide pretty much almost 100 percent of the programming budget as a gift to the library annually to the tune of about $40,000," said Jonas Lamb, president of 250-member nonprofit. "So to see the personnel piece threatened in terms of the the devoted and trained staff that deliver these pretty essential programs to youth and community members, we were called to action to say the least."
And take action it did. At least 36 emails and letters arrived at city hall opposing the cuts in advance of a scheduled finance committee meeting.
"We were going to have signs indicating support whether they were the common summer reader superstar yard signs or just some stickers indicating that they were a 'Friend of the Juneau Library,'" he said.
But the meeting never happened.
"We didn't have a quorum to have our discussions so we had to pull this one off the agenda," explained Finance Committee Chairman Jesse Kiehl who said he opposed the cuts. "I was very happy to see the committee process end without any cuts to those library outreach services. Reading for kids is really important and I wouldn't want to see that change."
The review of library programs came at the request of Assemblywoman Mary Becker who said she received a lot of letters of concern.
"I do appreciate receiving responses from the public on this issue," she said.
The literacy programs run the gamut from Storytime where small groups of young children are read to, to traveling librarians that visit seniors with limited mobility and youth offenders housed in a secure facility.
"Our outreach is really all about getting out into the community, specifically the parts of the community that can't get to us," Library Director Robert Barr said.
By Wednesday, Becker said she became satisfied that the programs are worth it.
"I wanted to be sure that all of the things that are being credited to being done are actually – most of them are being done," she said. "And I'm finding that they are which gives me a lot of comfort in what we are doing to support the libraries, so I am not planning on bringing it back."
There still will be tweaks in the program next year. There's an alarming level of illiteracy among Juneau's homeless population.
"There are a lot of people at the Glory Hole who cannot read or write – at any level — it's very sad," said Mariya Lovishchuk who runs the Glory Hole downtown shelter.
But the library is ending its practice of sending librarians to the downtown shelter. The program had been running for four years but lately hadn't been productive.
"It was a mutual decision to not have the librarians come to the Glory Hole anymore but the folks from the Glory Hole will still be able to go to the library – as they do a lot," she said.
Library resources will be redirected to increasing visits to seniors. Now that the programs appear safe, Lamb said he's glad the Assembly recognizes the library's support.
"I get the impression that based on the amount of correspondence that went out from our membership to the Assembly members that perhaps they thought this was a bad idea to cut so late in the budget," he said.
The budget isn't a done deal. At next week's June 5 meeting the Assembly will hold a public hearing and could still make cuts at the eleventh hour.
Finance Committee Chairman Jesse Kiehl said he hopes there won't be any surprises.
"But I can never predict who will offer what amendments when an ordinance gets in front of the full Assembly," he said.
As it stands the city envisions closing no facilities and no layoffs; it will lose a community service officer and a city planner through attrition. And city departments are projecting about $400,000 in savings through belt tightening.