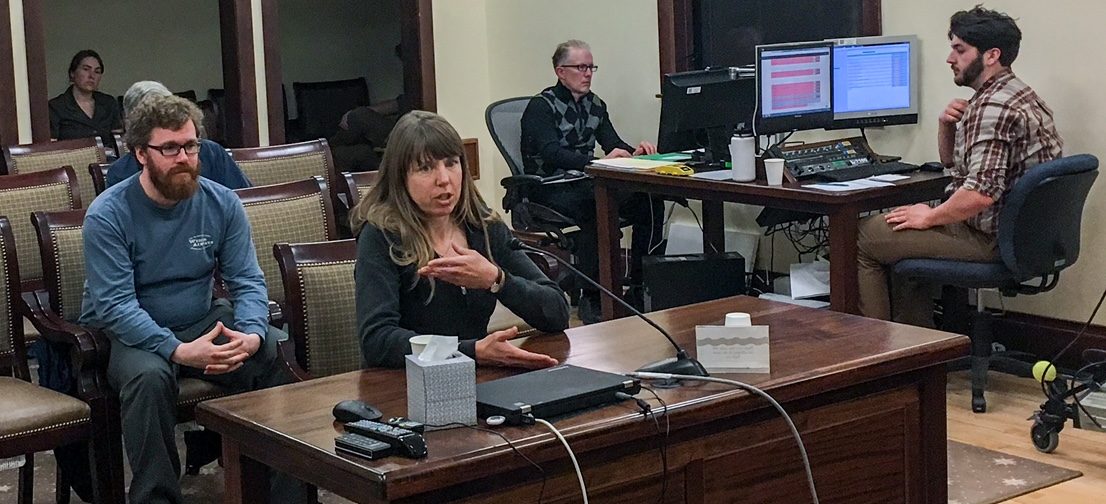 The prospect of having a state income tax in Alaska for the first time in 37 years drew passionate responses both in favor and opposed during public testimony on Tuesday.
Most of the more than 100 people who offered testimony to the Senate Labor and Commerce Committee supported House Bill 115. The legislation would close a quarter of the gap between what the state government spends and what it raises.
Juneau resident Julie Nielsen said that while she doesn't have children, she's concerned about proposed cuts on education and social services.
"I think that the income tax is good because it's the least regressive option," Nielsen said. "I think that the proposed Senate cuts go too far because they might cut government to the point that it's not as effective."
Matanuska-Susitna Borough resident Matt Steele opposed the tax. He said he'd like to see the Legislature cut the budget more.
"This income tax is going to be devastating to my business and the business of most small business owners that I know. It is insane."
The House majority seeks to tie the income tax and increases to oil and gas taxes to a bill that would limit Permanent Fund dividends. That measure also would draw money from Permanent Fund earnings to pay for state government.
The Senate majority says it wants to cut spending instead of adding taxes. But it isn't saying where cuts in future years would fall.