A downtown fire on Saturday night shut down part of Seward Street and smoked out a building that houses multiple stores. Water and foam ran down the street and pooled at the feet of onlookers who watched firefighters search for the fire's source.
Assistant Fire Chief Ed Quinto said firefighters were able to respond quickly and clear the building, and there were no injuries. He said construction underway in the building could have facilitated the fire's spread, but firefighters quickly contained it.
Capital City Fire/Rescue Chief Rich Etheridge said the fire started in Art Sutch Photography and Digital Imaging.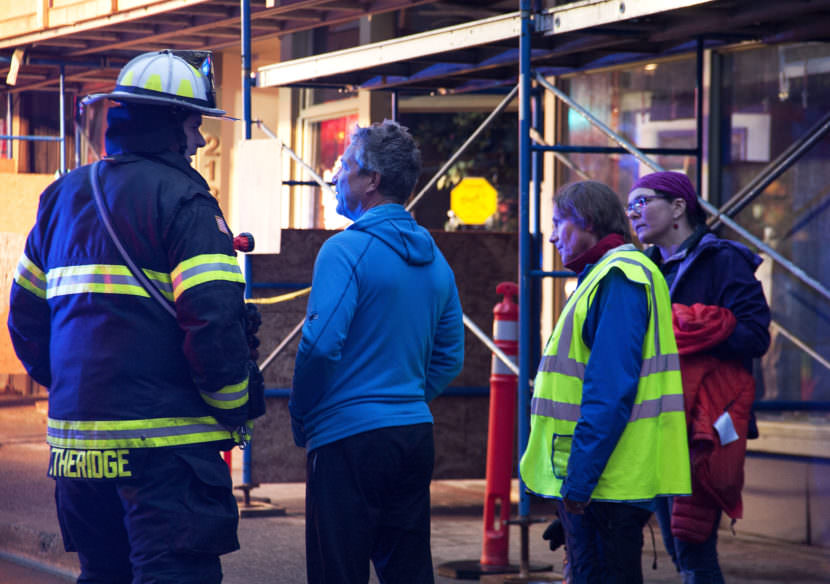 "The building is balloon framed construction and the fire is in the walls at this point so they're trying to determine if the fire started up high and fell down and kept burning up or if it actually started down on the ground floor," Etheridge said.
Etheridge estimated about 30 firefighters responded. He said fire marshals would investigate the cause after the heart of the fire was found and extinguished. The chief believes the damage was limited to the building housing the photoshop.
Suzzane Hudson's antique shop Nana's Attic is several storefronts down from the photoshop. Hudson rushed to the scene when she heard about the fire.
"I went in to see what has been done. I have no electricity and smoke damage," Hudson said.
She said she has insurance and is waiting to hear how bad the damage is.
"I'm going to stick it out. I stuck out a robbery, I can stick this out," she said.
The emergency vehicles cleared out a little after 9 p.m., but Art Sutch was in for a long night. The smell of smoke hung in the air.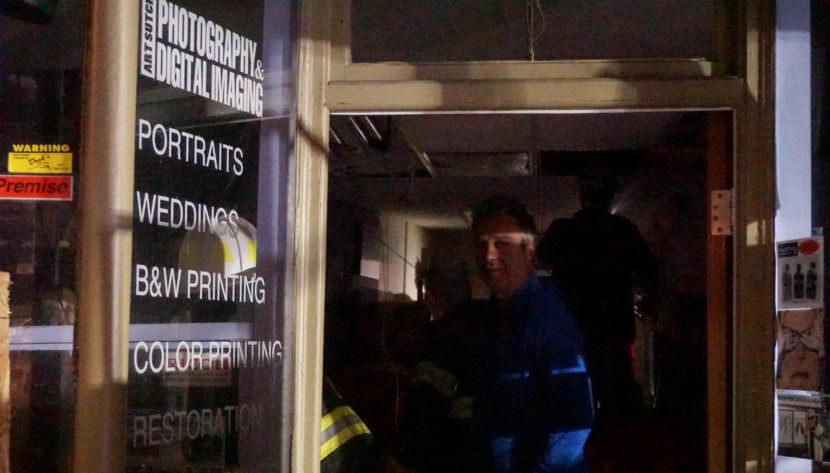 From under scaffolding on the sidewalk, a neighbor handed Sutch some plastic bins.
Wearing a headlamp in his dark store, Sutch said, "There's not much to say other than this sucks."