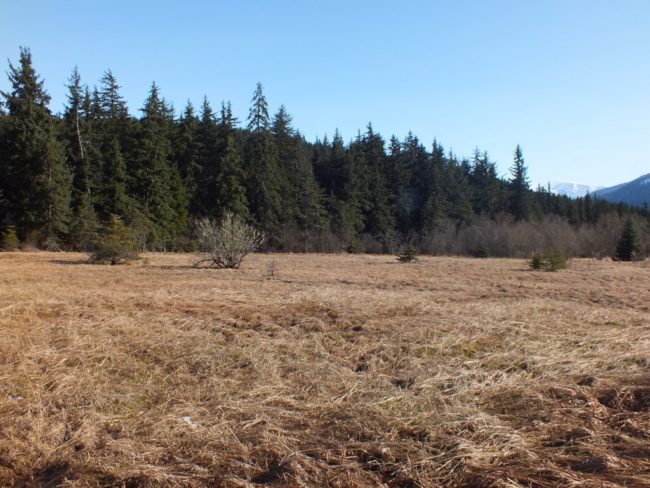 The 86-lot Pederson Hill subdivision has been greenlighted by a key committee of the Juneau Assembly. The city-planned project is designed to create more entry-level housing and received unanimous support Monday evening.
The City and Borough of Juneau's Lands Manager Greg Chaney said the next step is contracting design work for the $8.8 million project less than a mile west of the Mendenhall River.
"The Assembly definitely made a strong statement that they want to make a difference with the housing shortage in Juneau — that was very clear," he said in an interview. "And as staff we're going to proceed and try to get this out in the most efficient and economical manner that we can."
The Assembly decided to approve the 86-lot subdivision all at once rather than in phases. That has the advantage of not having to return to the Planning Commission which approved a preliminary plan in February. But it will require the city to dip into its treasury reserves for about $2 million before the first lots are sold to private developers that will build the actual houses.
Before all that happens, contractors will have to bid on developing the subdivision's infrastructure, which will give the Assembly a second chance to review any financial risks.
"If the bids come in too high, the Assembly can decide it's not going to proceed with the project," Chaney said. "We can cancel the project, vacate the plat and we can put the plans on the shelf if they want to be used in the future."
The project has been met with skepticism by those who question the city's role in influencing the housing market. The next political question will be how many lots would be sold at a time. Chaney said that decision is for another day.
"The Assembly has to approve all land sales," Chaney said, "so we'll be going back to them and I assume it's going to be a fairly interesting proposal with a blend of: some lots for contractors, some lots for potential partners, some lots for individual homebuilders and then some for contractors who want to get blocks of four or five in a row and that they would be able to develop those more efficiently."
The timeline of the project is fluid. But design work is expected to be wrapped up in the fall with a target for breaking ground next year.