Ideally, when someone gets out of prison, they don't go back.
In reality, nearly two out of every three offenders in Alaska go back inside within three years.
Some call this the revolving door. The technical term is recidivism.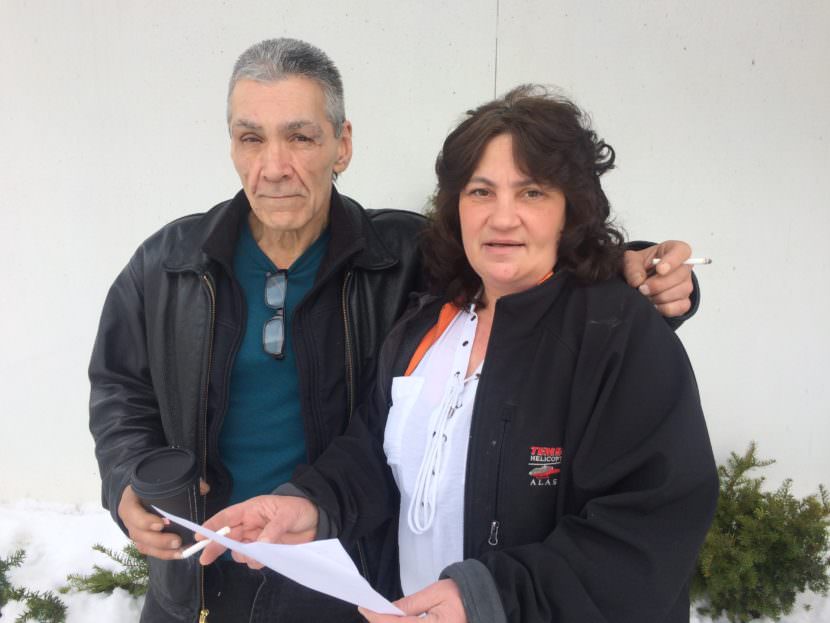 I've been through Alaska's revolving door myself, and hope to bridge the gap between convicts, ex-cons and the communities they're trying to re-enter.
The Alaska Judicial Council defines a case of recidivism as when an offender is re-arrested, has a new court case filed or is remanded to custody for new charges or for probation/parole violations.
Listen to the story here:
For 25 years, I found just about all of the ways in and out of prison — more times than I care to count. Ironically, I'd never heard the word recidivism. I found I was not alone, so I hit the streets and asked about it.
After asking three random people, not one knew what the word recidivism meant.
At a Juneau Reentry Coalition gathering, it was better understood.
The coalition is a group of people and organizations dedicated to reducing recidivism, among other justice reforms.
I met Logan Henkins, a carpenter and ex-convict, who got it.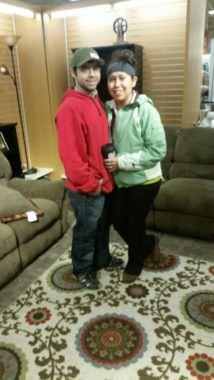 "Recidivism to me is the percentage of people that go into prison and continue to go back after they're released because of not changing," Henkins said.
The part about not changing was right on the money for me.
Eventually, I decided to change my ways, got treatment for my alcohol and drug abuse, and now I am staying out of jail.
But, that personal change, was only part of the equation.
When a person gets out of jail, the process is called re-entry — they're re-entering society.
And I'll tell you what, it isn't easy.
It can be like starting a life in a foreign land where the people don't want you there.
"I am a felon, yes, and I am a recovering addict after five years," said Dani Cashen, who's starting a house cleaning business. "I'm still a felon and it still tracks me and haunts me and follows me wherever I go."
That stigma is something all felons and ex-convicts experience.
Unlike me, with my tattoos, you might not know Cashen had been to prison – unless you're an employer.
By law, she has to check the felon box on things like job applications.
And then there's the rest of life's challenges, like getting housing and keeping up with the conditions of your release.
I've been on parole for three years. I check in with my parole officer downtown once a month, can't leave town unless approved, can't go into bars, and, I take random drug tests at my PO meetings. I have to obey all state and federal laws.
If I miss or fail any stipulations, it's back to prison.
If that isn't hard enough, imagine adding on mental health issues, which might go undiagnosed and untreated in prison.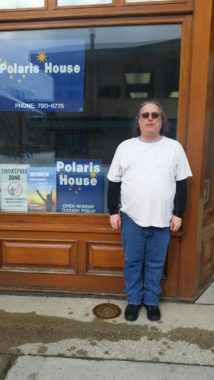 "In general, the story is around the whole country is that the prisons have become the mental health providers," said Bruce Van Dusen, who is an ex-convict and executive director of Polaris House, an organization dedicated to supporting people with mental illness.
It's also part of the re-entry coalition trying to stop the revolving door.
"Because they have so many people who are incarcerated who have schizophrenia, or depression, or bipolar," Van Dusen said.
Thankfully, people like Van Dusen are helping.
And then there's Ramona Wigg who is a volunteer advocate for people going through reentry. Despite the many challenges, Wigg says she has seen attitudes around reentry shift for the better.
Despite the many challenges, Wigg said she has seen attitudes around re-entry shift for the better.
"It's just now coming out in the public, so now it's popular I guess. But it's important and it should have been popular years ago," Wigg said. "Think of all the lives we could have saved."
Confronting and sharing these experiences, including my own, are just a few steps toward understanding and reducing recidivism as a community.
In my next story, I'll profile a few people staying out of trouble and try to identify why.
This story is part of an ongoing project on re-entry and recidivism. 360 North is also producing a television documentary on the topic slated for June.
KTOO's project focusing on recidivism is funded, in part, by a grant from the Alaska Mental Health Trust Authority.
Correction: In a previous version of this story Ramona Wigg was misidentified as a mother of a person going through the revolving door. She is a volunteer advocate for people going through reentry.