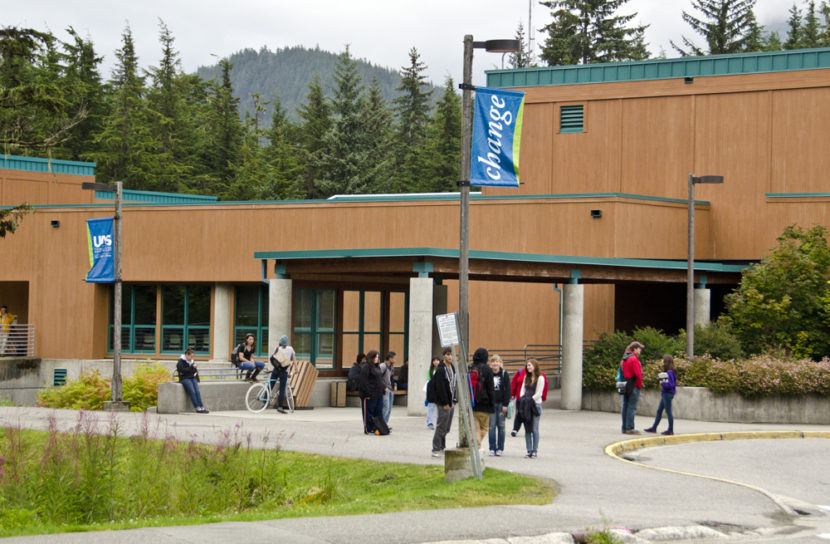 The U.S. Department of Education's Office for Civil Rights said in a letter that the University of Alaska System badly failed students and staff who were sexually harassed and assaulted.
OCR began a Title IX investigation of the university system three years ago. The investigation focused on cases from 2011 to 2015. Title IX is the federal law that outlaws discrimination against, or the exclusion of, any person from a federally funded education program or activity because of their sex or gender.
The University of Alaska is trying to make its campuses safer for students and employees by doing a better job resolving sexual discrimination and assault cases. The university is following OCR's orders to change the way Title IX cases are handled.
OCR made a list of 23 specific cases as examples of the university's Title IX failures. The schools responsible for each case weren't identified.
The first problem in the list is the system's failure to investigate or finish investigating multiple reports of misconduct.
"In 2013 a student was found in a university residential building intoxicated, unconscious, and wrapped in a blanket with her clothing partially undone.  She said that she had met a soldier, but could not recall what had happened because she had blacked out. The soldier was ultimately court-martialed for sexually assaulting the student and university staff testified at the court-martial for which the soldier received three years of confinement and a dishonorable discharge.  The case records indicate that Residence Life handled the situation and the university failed to conduct a Title IX investigation or offer the student any interim measures, but it did investigate and discipline the student for underage drinking on the night of the sexual assault."
The university has also prematurely stopped investigating employees accused of sexual harassment or sexual assault many times after the accused person resigned.
"In 2013, a student reported that a professor was sexually harassing female students.  The complainant stated that she knew at least four students with whom the professor had had a sexual relationship.  When interviewed, a female professor said that several students had complained about this professor's conduct towards female students.  The documents provided to OCR contained a draft Title IX investigation report, concluding that the respondent behaved inappropriately with students and recommending a letter of expectations of behavior from the Dean.  The investigation was not completed, and neither a final report with findings nor a letter from the Dean was issued."
OCR also found that investigations took too long at each of the system's three universities. In addition, multiple times university investigations were "delayed or suspended" when law enforcement investigated.
"In 2015, university police reported the sexual assault of a female student by a member of a men's athletic team to the university's Title IX office and Residence Life.  Ten days later, university police reported to the Title IX office that two other students allegedly had been raped by the same respondent.  Soon after the complainants reported their sexual assaults, members of the athletic team began calling the complainants and their friends 'whores.' Investigation of all three cases was put into abeyance at the request of the district attorney's office. OCR received no indication that the university resumed the investigation."
And the list keeps going.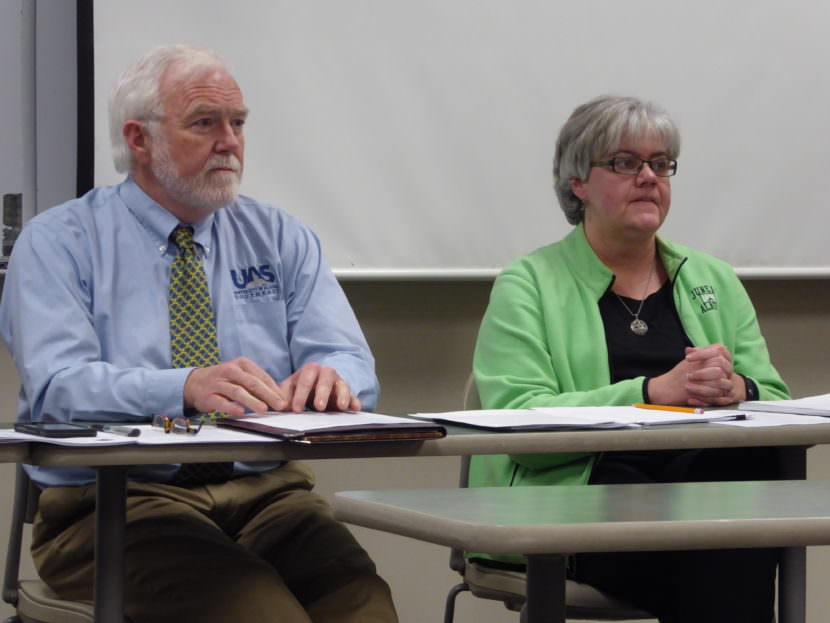 Lori Klein was hired to be University of Alaska Southeast's full-time Title IX coordinator in 2016. In the past, the position was part-time. OCR stressed in its findings that each university must have at least one Title IX coordinator to help their schools comply with federal law.
"I think the biggest trend that I saw when I reviewed the findings from that past time was a failure of documentation," Klein said.
OCR found the majority of the three universities' records were "incomplete and poorly maintained." There were very few cases from campuses in rural communities and many files from the 2011-2012 academic year had no record of investigations.
"In OCR's belief, and rightly so, if it's not documented it might not have happened," Klein said. "How are they supposed to know? How am I supposed to know? How is anyone supposed to know if it's not documented? Did it happen or did it not happen?
OCR and the University of Alaska negotiated a list of ways the university will fix its shortcomings and on Feb. 17, university president Jim Johnsen signed it.
That agreement is long and it would take a long time to summarize everything in it, but here are a few of the requirements:
The university has to rewrite a number of policies and regulations.
Klein said, "that'll be one of probably those priority areas that we address immediately."
During an investigation, each university has to give equitable rights to the people reporting assault or harassment and to the people accused. For example, in some past scenarios, only the accused person got copies of witnesses' names, their statements or other documents used in their case. And only the accused could object to people appointed to sit in on their hearing who they thought were biased.
Some of the requirements, Klein said the university system has already adopted. UAS is trying to do a better job teaching its satellite campuses how Title IX cases are handled and now rural campuses are reporting more assaults and harassment.
"While it feels counterintuitive, I think the reports are reflective of the fact people now understand the process better, that it is more transparent," Klein said.
Now, each of the system's three universities require all faculty and staff to take Title IX training and they provide training opportunities for students.
In 2016, all three universities entered formal agreements with local police departments and the Alaska State Troopers that establish the universities' rights and the agencies' rights during a Title IX investigation.
Also, students who report sexual harassment or assault, won't be punished if they broke minor university policies like multiple students who were punished for drinking in the past.
OCR said in a letter to the university system that if the university doesn't meet the agreement's conditions, the office will force them through administrative or judicial proceedings.