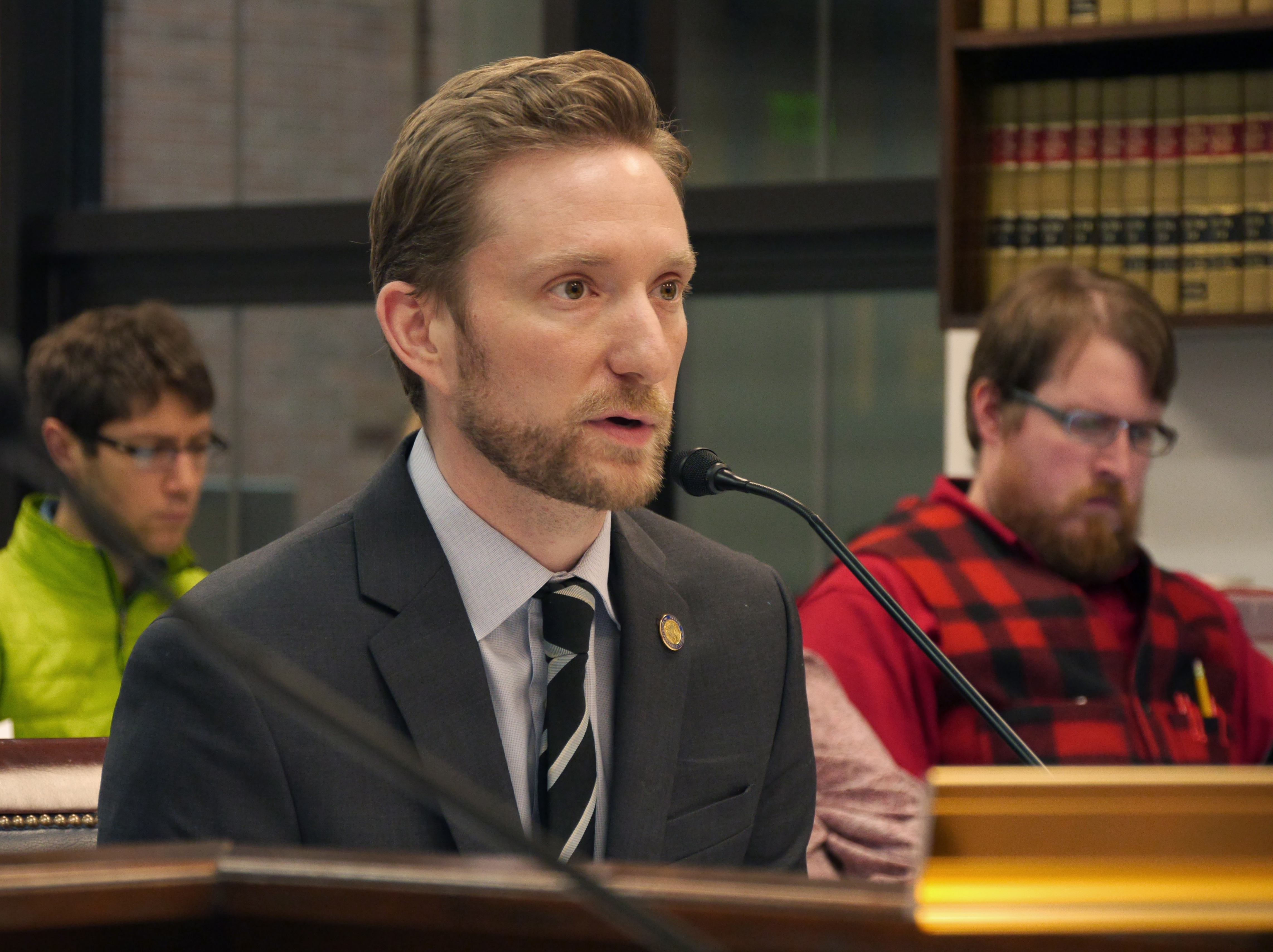 When Alaska legislators or their immediate family members financially benefit from bills, the lawmakers declare they have a conflict of interest.
But as long as one other legislator objects, the person with the conflict is still required to vote.
Anchorage Rep. Jason Grenn wants to change that to requiring a majority of members to agree to the objection.
He's proposed two bills that would make it harder for people to vote on issues that might financially benefit themselves.
"There's no target with this bill outside of wanting to build public trust and add transparency to what we do as 60 members of the Legislature," Grenn said.
Grenn is an independent who caucuses with the mostly Democratic House majority.
He said Alaska is the only state in the country that makes it so easy for lawmakers with conflicts of interest to vote.
Grenn said he's sensitive to conflicts of interest because he resigned as manager of Alaska Community Foundation's Pick.Click.Give. program — due to a perceived conflict of interest — after he was elected.
Republicans have met the bills with skepticism, saying it unfairly targets legislators who work for oil and gas companies.
Eagle River Rep. Lora Reinbold noted that some members of the House majority want to change oil and gas tax policies in a way that would require the companies to pay more.
She asked Grenn about that during a House Judiciary Committee hearing Friday.
"Is there motivation in any way to alienate or target anyone associated with the oil and gas industry?" Reinbold asked.
Grenn replied he was motivated by increasing transparency.
The League of Women Voters supported the bills.
League President Pat Redmond issued a statement in support.
"We often hear supporters of the current practice say that to not vote is to deprive district of its voice," she said. "The answer to that is that a vote cast under a cloud also deprives voters of knowing that the vote was cast for the benefit of the district and the state."
Former lawmaker Mike Bradner helped write the rule that allows those with conflicts of interest to vote.
He said the new bills present practical challenges.
"I consider my senator obligated to vote, whether I like his vote or note. Now, at election time, I may take a different view," Bradner said.
Bradner would like to see the rules stay like they are: Members declare their conflicts. They are allowed to vote. And those conflicts are covered by the news media.
One of Grenn's bills, House Bill 44, would change the law, while the other, House Concurrent Resolution 1, would change House rules.
The bills could be discussed by the Judiciary Committee again as soon as Monday.