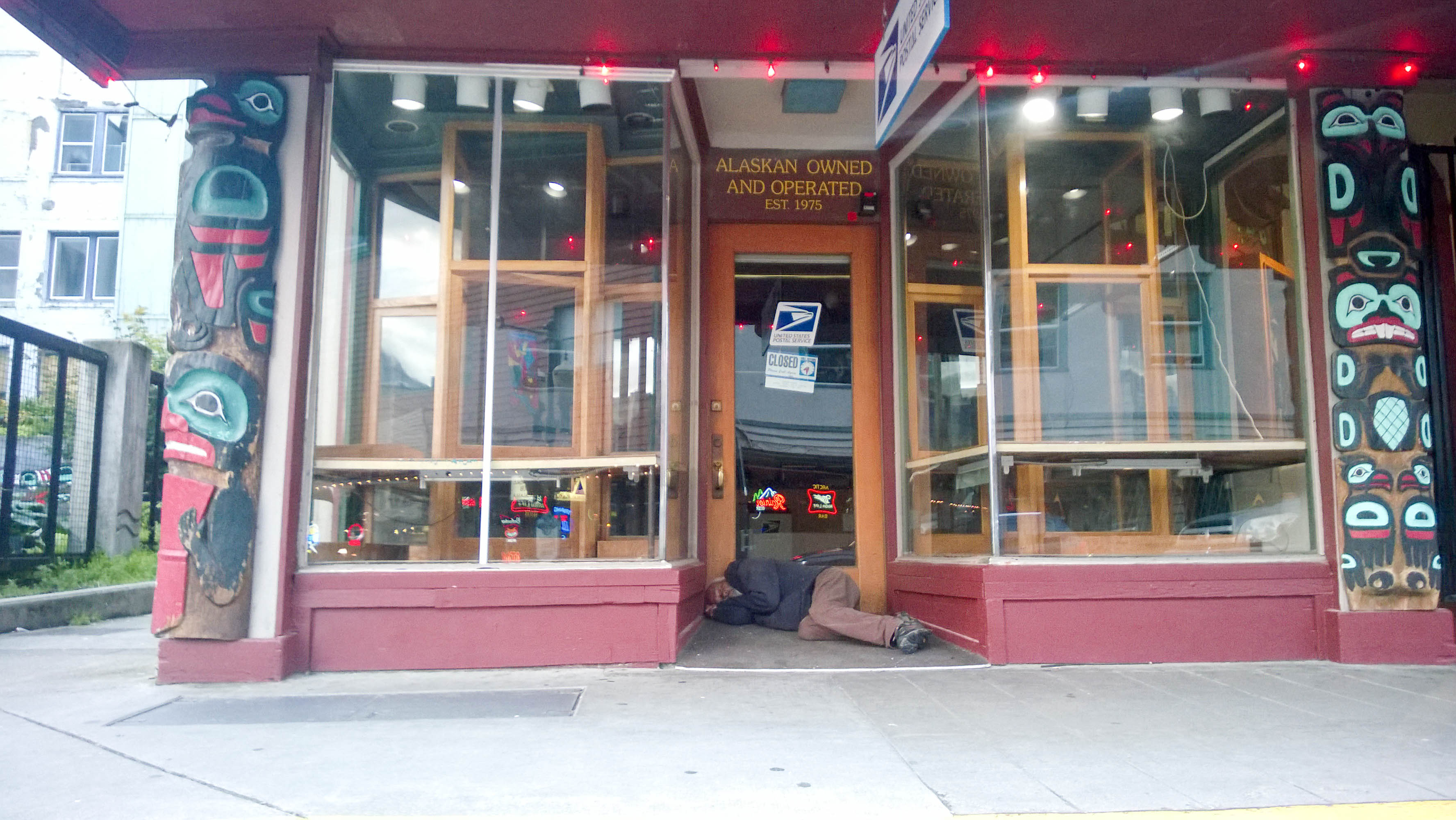 Juneau Assembly members asked pointed questions but didn't indicate whether they would support amending Juneau's camping ordinance to empower police officers to cite people sleeping in front of downtown businesses and move them on.
Police Chief Bryce Johnson told the Assembly on Monday night that current law only allows officers to move people sleeping on private property if the owner complains to police.
"We as a department have felt a little frustrated to provide a level of service because we haven't felt that there is much we can do," Johnson told the Assembly.
The proposed ordinance would make it an infraction to sleep on the street between midnight and 7 a.m. in the downtown waterfront between Fourth Street and the cruise ship terminal. The city attorney said a broader law likely could be struck down as unconstitutional.
Some downtown business owners have complained of makeshift camps in their alcoves, which are warmer and shielded from the wind. The police chief told the Assembly that a permissive atmosphere was preventing people from seeking long-term help. Juneau's downtown homeless shelter screens for inebriation and doesn't allow anyone inside with more than a 0.1 blood-alcohol level.
"I just think that enabling people to take that alcove right there in the business front and bypass all the services, we're making it very easy for them to not take advantage of a very compassionate community that provides a lot of services to people," Johnson said.
Much of the impetus comes from downtown business owners who say the problem has reached crisis proportions.
Juneau's Downtown Business Association supports the ordinance as a necessity, said DBA chairwoman Jill Ramiel.
"Homelessness is an unfortunate issue but the DBA has one very small job, which is to protect our member businesses," she said in an interview. "This camping ordinance would help them conduct business better, it would protect their employees and it would make all of downtown a more inviting place for our customers to come and spend money which is what is important to our membership."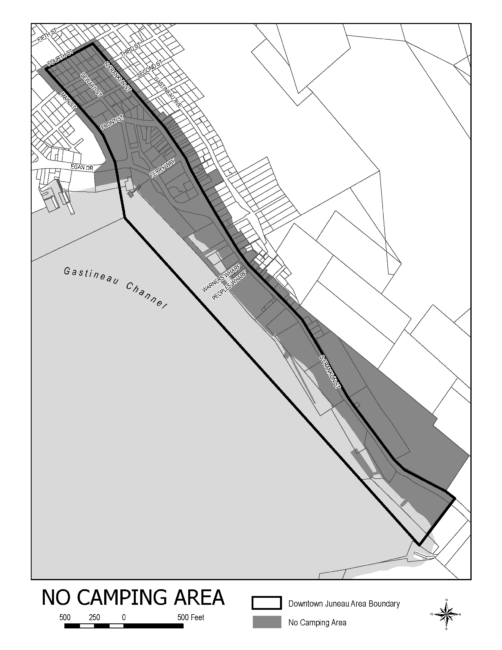 But advocates for the homeless disagree that an anti-camping ordinance is part of the solution to a wider problem.
Mandy Cole, chairwoman of the Juneau Coalition on Housing and Homelessness, told the Assembly that existing laws already criminalize vandalism, public intoxication and other nuisances that are drawing the bulk of complaints.
"Our public safety obligation is not to criminalize the behavior that is the very last refuge of somebody that doesn't have any other options," Cole said. "Adding tickets or adding fines to someone who is already at the end of their rope is, you know, it's not something that is going to benefit any of us. We're still going to have the essential problem."
The overwhelming testimony Monday night was in opposition to the ordinance. Some of this came from the homeless community. One of those was Mary Bailey, who stays in the downtown shelter but said she herself had been forced to sleep outdoors.
"I ended up sleeping on the cement in a doorway and that's very dangerous for a woman to be like that and scary," she said. "I'm not a vandalous person, I'm not trying to mess up someone's place. I'm just trying to survive."
The ordinance is scheduled to go to a full vote on Jan. 23 after the Assembly holds a public hearing.
Editor's note: This story has been expanded.