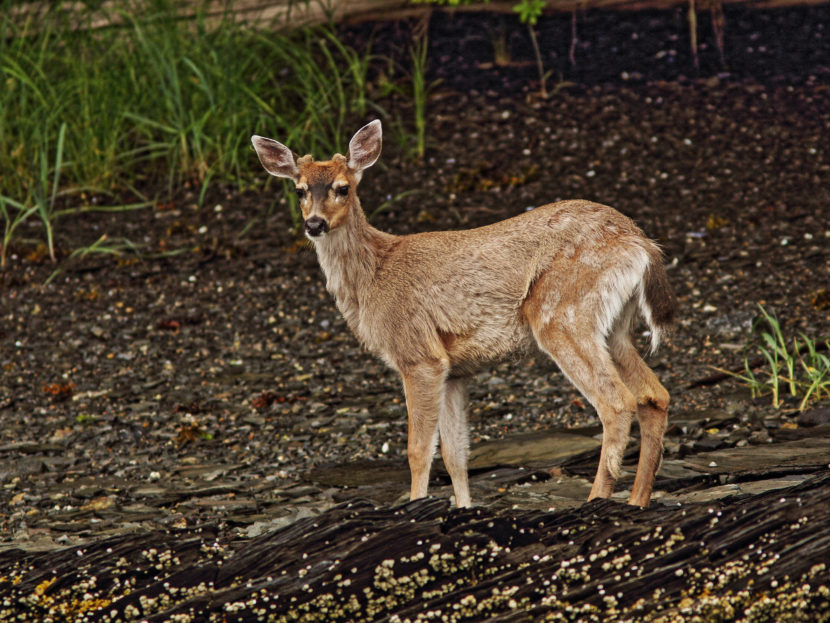 Subsistence hunters seeking deer on Southeast Alaska's Prince of Wales Island will have an extra month to hunt. But the island's wolf season has been shortened.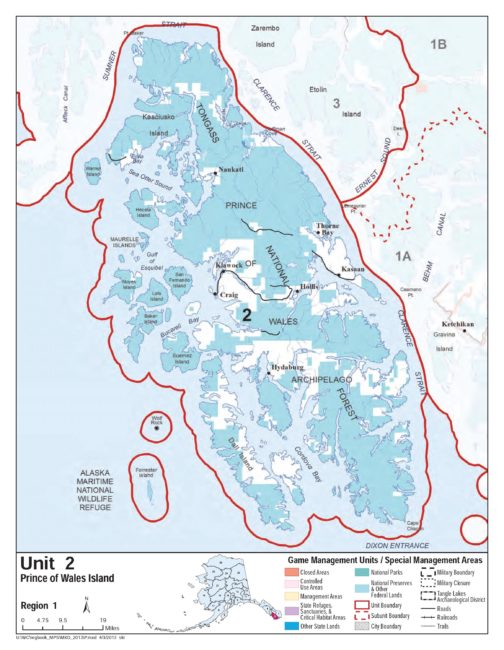 The Federal Subsistence Board extended the deer season through January in what's called Game Management Unit 2. The season usually runs through December.
The later date only covers federally qualified subsistence hunters and only applies on federal lands.
U.S. Forest Service subsistence biologist Jeff Reeves said the season ends Dec. 31 for other hunters.
"This extension is new for Unit 2. But there are similar provisions that have existed up in Unit 4, which is the Sitka (and) the Admiralty-Baranof-Chichagof-Island areas," he said. "The typical norm, though, is most deer seasons don't run beyond the calendar year.The extended season does not raise the bag limit. Subsistence hunters continue to be allowed to take up to five deer and only one can be a doe."
The Southeast Alaska Subsistence Regional Advisory Council recommended the extension after hearing from hunters. Reeves said it was later approved by the full subsistence board.
"One of their justifications for going ahead was that at that time the deer population seems to be healthy. The series of mild winters had been really good to the deer and that the deer harvest data is reflecting that deer populations seem to be good," he said.
He said harvest tickets from this season will carry over into January. But hunters will need a new, 2017 license.
Another change was recently announced for the Prince of Wales Island game unit.
The Alaska Department of Fish and Game closed the area to wolf hunting and trapping starting Dec. 21.
Wildlife Conservation Regional Supervisor Ryan Scott said as of mid-December, Game Management Unit 2's seasonal limit of 11 had nearly been taken.
"We had 10 wolves submitted for sealing, or check-in, which suggests we're going to hit our quota very soon and we wanted to get the season closed and hopefully stay within the quota or at least not go over by too much," he said.
The season usually runs December through March.
Scott said it also ended early last year due to concerns about a declining population. He said it seems to be recovering.
"We wanted to take it easy. We wanted to be careful with the population. However, all indications are right now that we are seeing an uptick in wolf numbers and that's exactly what was anticipated," he said.
He said the most recent population estimate for the island was 108.
Wolf hunting on Prince of Wales has been opposed by conservation groups.
A recent Audubon Alaska report said logging, hunting and road-building caused a 75 percent population decline over the past 20 years.
Wolf hunting and trapping has also been closed on Douglas Island, which is part of Juneau. Fish and Game said the allowable three wolves were taken. The closure was announced Dec. 21.