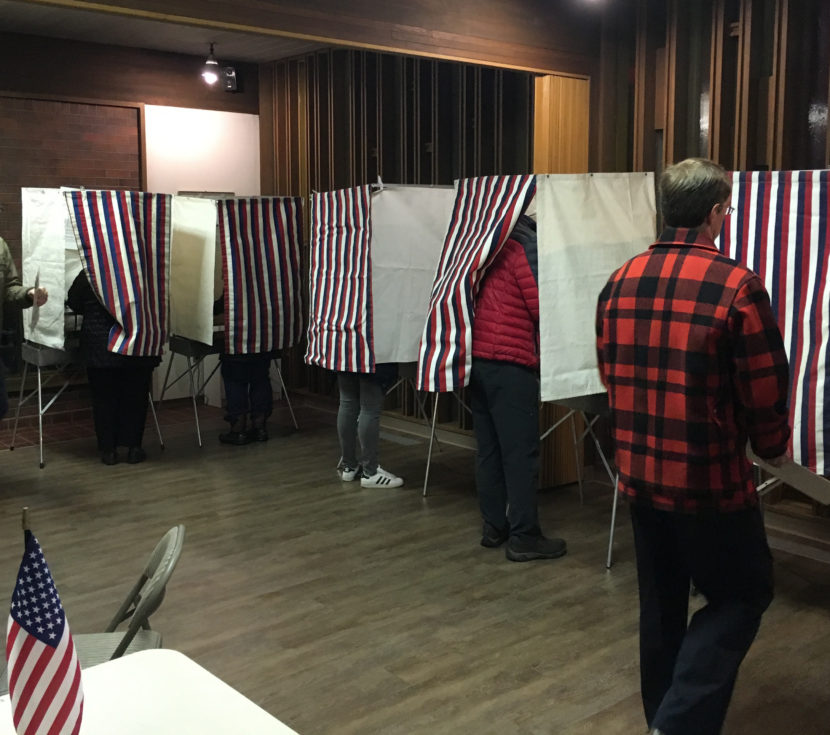 In the Alaska Legislature, only two of the 50 seats that were up for election have likely changed party hands this election. Anchorage Republican Liz Vasquez lost House Seat 22 to Independent Jason Grenn. Juneau Republican Cathy Muñoz lost House District 34 to Democrat Justin Parish.
Parish said agreeing to a state fiscal plan is a priority.
"It's an awesome responsibility which the people of Juneau and the people of my district have given to me. And I hope to honor it," Parrish said. "It felt pretty good, if I'm really candid, and I'm very hopeful that we'll be able to come to a solution which will work better for the people of Alaska and the people of Juneau."
There were no changes in the state Senate. In the most hotly contested races, Republican incumbent John Coghill of North Pole defeated Democrat Luke Hopkins and Anchorage Republican Cathy Giessel defeated independent challenger Vince Beltrami.
Alaskans also voted on two ballot measures Tuesday.
Voters passed Ballot Measure 1, which means people who apply for a PFD will automatically be registered to vote unless they opt out. With 97 percent of precincts reporting, the measure is passing 64 to 36 percent.
The other ballot measure was defeated. It would have amended Alaska's constitution to allow the state to borrow money to pay for student loans. That in turn would have helped lower interest rates on student debt. But 56 percent of voters rejected the measure.
All 33 judges on the ballot were retained.
One House race remained in question. Anchorage Rep. Charisse Millett led challenger Pat Higgins by 45 votes, with at least 103 absentee and 46 early votes yet to be counted, according to the Alaska Dispatch News.
Jeremy Hsieh contributed to this report.