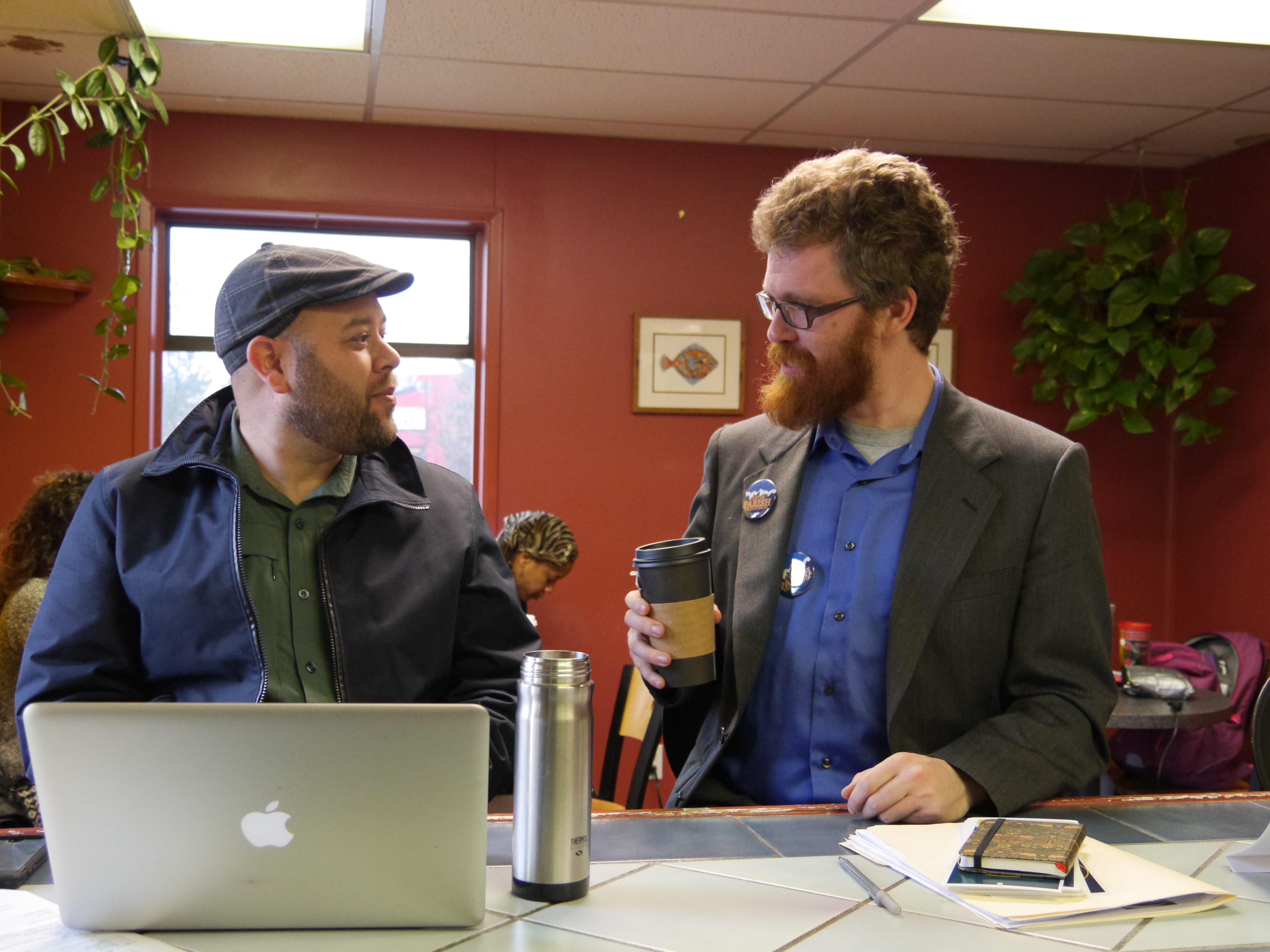 Days before the election, Justin Parish, 33, is taking time off from his day job to focus on his campaign.
He's running against Juneau Republican and incumbent Rep. Cathy Muñoz for House District 34.
At a coffee shop in the Mendenhall Valley, Justin Parish is ordering tea — chamomile citrus to be specific.
He's taking a break between speaking at a chamber of commerce meeting and door-to-door campaigning.
He describes his experience running the campaign in one word.
"Transformative is the word I keep coming back to," he said.
A part of that transformation was chopping off his long, red hair, at the advice of his campaign advisers.
"It had finally grown long enough for me to donate to wigs for kids, so that was alright," Parish said. "And hopefully now it's adorning the head of some kid in the nation."
He's had to sacrifice time with friends and family to focus on the election.
Parish said that's just a part of public service.
"That's alright," he said, "because the cause is just and I think that anyone considering entering public service should."
He was inspired to run for office after seeing how decisions at the state-level affected local residents, like the students he works with as a para-educator.
He recalled participants in the school's free breakfast program, and one of his students who otherwise wouldn't have had food, thanking him.
"There's that level of need all across our state, and people like him are being jeopardized by the fecklessness and irresponsibility of our legislature," Parish said.
After that, he worked for the Bernie Sanders campaign in Juneau and began attending Democratic Party meetings in town.
Echoing the sentiments of Sanders' national campaign, Parish wants a more transparent state legislature that works for the communities they're elected to serve. He wants more state jobs in Juneau and to continue economic growth.
He plans to start early Election Day.
"Well, I'll probably start out by waving signs, because that's pretty fun, honestly, please honk," he said with a laugh. "And then I'll probably see what the volunteers are doing, I want to be able to support the people that're supporting me."
But before then, he says he might write a column for Juneau Empire to pitch his case one more time before Election Day.
"After the coffee shop, I'm going to go out and knock on some doors and try to have some conversations," he said.