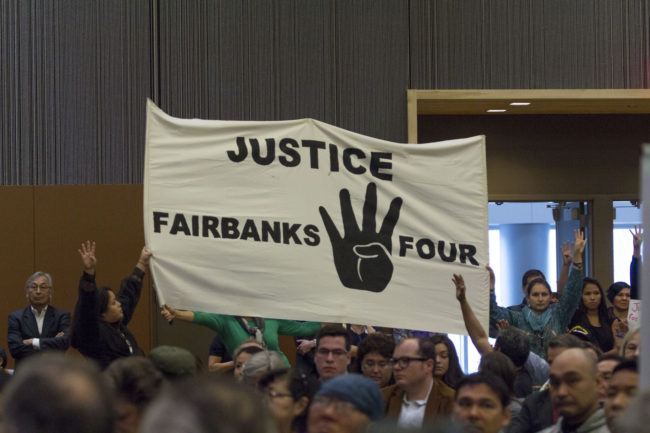 The Alaska Federation of Natives board and convention attendees made an impassioned plea to Gov. Bill Walker last year for the release of the Fairbanks Four — four men who were imprisoned for 18 years for a murder they say they did not commit. Two months later in December, the three men who were still in jail were released.
In comments to the AFN convention Thursday, Fairbanks Mayor John Eberhart called on the City of Fairbanks and the State of Alaska to compensate the men for wrongful imprisonment.
"There's serious questions about the case and the truth and I urge the state and the city to consider an ex gratia or voluntary payment to the Fairbanks Four," Eberhart said.
Eberhart, who previously worked for the Tanana Chiefs Conference, said the city was working with the organization on a Department of Justice process called collaborative reform. The DOJ touts the process as a "holistic strategy that identifies issues within an agency that may affect public trust."
Bill Oberly is the director of the Alaska Innocence Project and was active in efforts to free the Fairbanks Four. Oberly was one of the recipients of the Denali Award, the highest award given by AFN to a non-Native.