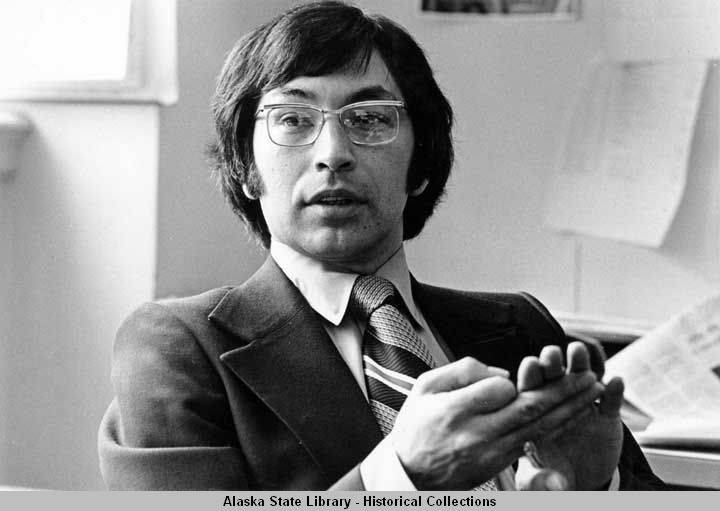 The outcome of the disputed primary contest between Rep. Benjamin Nageak and Dean Westlake is uncertain. Whoever wins, it may unsettle what's been a unique tradition in Alaska politics.
Democratic legislators have a long history of joining Republican-led legislative majorities.
To understand why Alaska is so different, it pays to go back to the 1960s. Democrats had dominated Alaska, but a resurgent Republican Party disrupted that. Regional divisions prevented a single party from forming a legislative majority, so they turned to partners across the aisle.
Willie Hensley is a Democrat who caucused with members of both parties in the House and Senate in the 1960s, '70s, and '80s, representing Kotzebue and the North Slope. He said rural legislators were able to accomplish much during periods of bipartisan politics – they worked to allow village children to attend locally controlled schools, improve rural access to affordable power, and build local housing authorities.
"Partly because we were able to put ourselves in a position of influence with these various coalitions, that enabled a lot of that to happen," Hensley said.
Rural lawmakers became powerbrokers in the legislature. For example, in 1981, then-Rep. Al Adams of Kotzebue led a mid-session revolt in which rural Democrats joined with Republicans to switch control of the House. And every Republican-led House majority since then has had at least one Bush Democratic caucus member.
But by the late 1990s, Bush legislators had become fragmented, with members split between the majority and minority caucuses. Mary Sattler represented Bethel from 1999 to 2009, and chose not to caucus with the majority.
"My focus was really on building the Bush Caucus back up to where it had been in the '70s and '80s," Sattler said.
Sattler says that even minority-caucus rural lawmakers were able to build relationships that led to capital projects in their districts.
"One of the kind of hallmarks of rural legislators – you know, it's a lot like rural Alaskans, where we tend to be very non-confrontational," Sattler said. "We much prefer governing with consensus. And being confrontational and combative doesn't work really well if you're from a small town and intend on living in a small town."
The rural lawmakers have faced challenges in recent years to maintain their influence. Alaska's population is increasingly urban, which means fewer rural seats in the legislature.
And as the drops in oil prices and production have shrunk the state's capital budget, rural lawmakers haven't been able to bring home as many state dollars to villages with small economies.
Now it's the Republican Party that usually leads in state politics. And all four Democratic House members from northern and western Alaska have caucused with the Republicans since House Speaker Mike Chenault invited them to join in 2008. Chenault said this has allowed the caucus to include a broader range of voices.
"It made our caucus stronger, because at that point in time, we represented all areas of the state, from Barrow to Nome to Adak to Ketchikan, and all areas in between," Chenault said. "And it made us a better caucus, in our opinion."
Rep. Nageak's predecessor, Reggie Joule, said that after having spent 12 years in the minority, he chose to join the majority in 2008. He said this gave rural lawmakers a say in the budget, including the capital budget.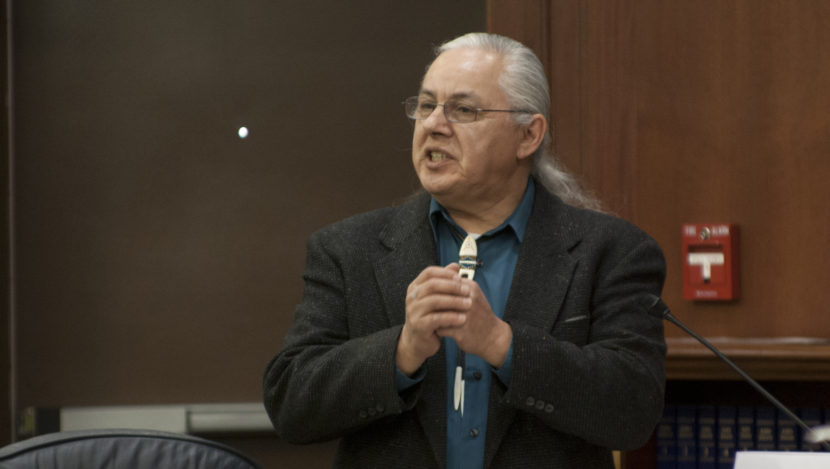 "You know, I tried throwing rocks before and sometimes we were quite effective," Joule said. "But when you're inside the tent, you can make your case inside the tent on what's important, and still stay true – I think – to many of the values that you hold dear."
Voters generally have re-elected rural Democratic legislators who crossed party lines, and they have faced few primary challenges from other Democrats.
That pattern changed this year, with state Democratic leaders supporting Dean Westlake over Nageak, as well as Zach Fansler in his successful bid to unseat Bethel Representative Bob Herron.
Joule said the extended and special legislative sessions cut into the time that the incumbents had to fundraise and campaign. He says this made it difficult for them to dissuade challengers, like rural Democrats have in the past.
"At one point when the Democratic Party would try to assert itself in rural races, I think the Bush Caucus did a pretty good job of keeping people out of those races – but we would go right to people and have a direct conversation with them," Joule said.
Former University of Alaska Southeast political scientist Clive Thomas said it appears that the party is more willing to assert itself in challenging rural Democrats who break with the party.
"They definitely I think are saying enough is enough in that regard and they're trying to do something about it," Thomas said.
Thomas said the drop in the capital budget may be causing the changed approach.
"Maybe now there's no capital money, capital budget, there's nothing in it for the Democrats to keep quiet about it," Thomas said.
It isn't just Democrats who are challenging sitting legislators who cross caucus lines. For the first time since Chenault invited the Bush Democrats to join the House majority, one Bush Democrat is facing a Republican challenger. Dillingham Representative Bryce Edgmon is challenged by William Weatherby, who's receiving support from state Republican leaders.
Opinions are split over whether the primary challenges and increased competition will lead to long-term changes in how rural Democrats choose to caucus. But as Democrats aim to build a bipartisan coalition that would include moderate Republicans, it could have an effect on the next legislature.