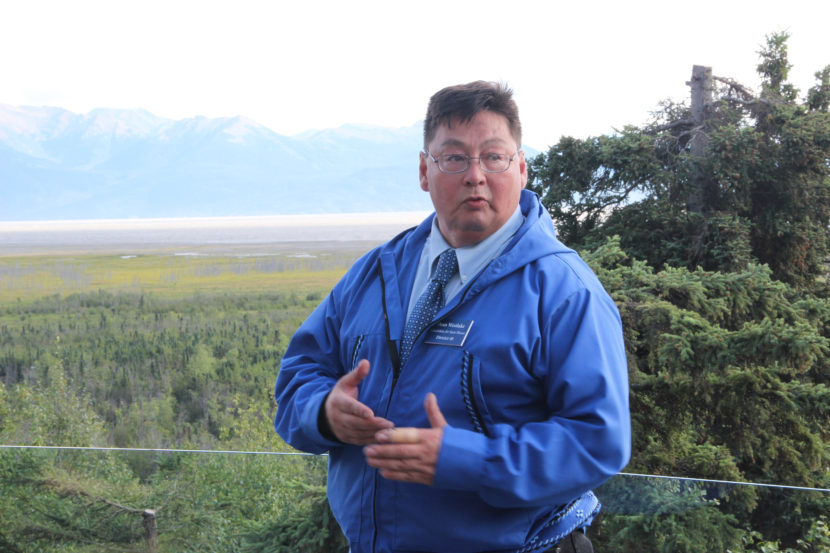 The Democratic primary results for the District 40 House seat grew closer Tuesday.
Dean Westlake remains ahead of incumbent state Rep. Benjamin Nageak, but Westlake's lead was cut to four votes, from 21. The district includes North Slope and Northwest Arctic boroughs, as well as nearby precincts in the the Unorganized Borough.
The state election review board certified the results in Juneau, adding absentee ballots and adjusting other returns. Nageak picked up 17 votes, while Westlake's total didn't change. Westlake leads, 819 votes to 815.
Nageak or 10 qualified voters have five days to ask for a recount. The state pays for any recounts in elections where the margin is 20 or fewer votes.
Nageak has caucused with House Republicans. Alaska Republican Party Chairman Tuckerman Babcock criticized the Division of Elections for certifying the results. He cited irregularities in how the election was conducted in some precincts.
"It's an absurdity that the review board or the Division of Elections director can claim that they can certify who actually won that election," Babcock said.
But Division of Elections Director Josie Bahnke said she wanted to certify District 40 to resolve a potential recount sooner.
Nageak has hired Seattle-based lawyer Timothy McKeever to advise him. McKeever said a recount request is likely. Westlake couldn't be reached for a comment.
Much of the concern has focused on the results in Shungnak, where voters were allowed to vote in both the Republican primary and in the primary for all other parties.
Westlake received 47 votes in Shungnak, compared with three for Nageak. Westlake lost one vote while Nageak gained one in Shungnak as a result of the election review.