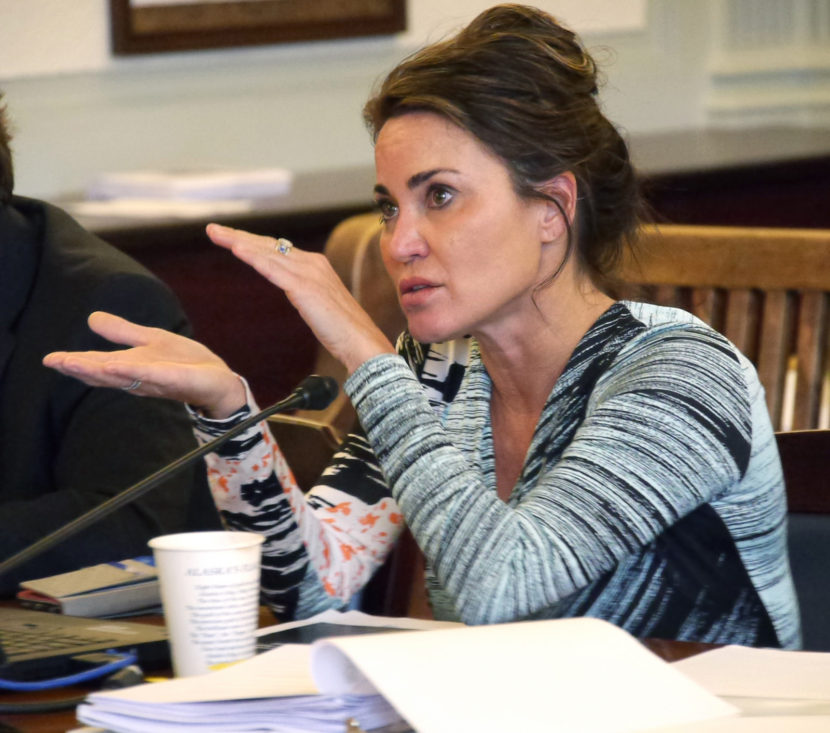 Legislators called on state elections officials Monday to delay certifying the results in a district that covers North Slope and Northwest Arctic boroughs. Those calls are based on concerns about how the recent primary election was handled in some precincts.
But Division of Elections director Josie Bahnke said a state election review board would certify the results for District 40 today, because of the closeness of the race there.
At a Senate State Affairs Committee meeting in Anchorage, Anchorage Republican  Sen. Lesil McGuire said the Division of Elections should correspond with the U.S. Department of Justice about federal Voting Rights Act concerns.
"If this is certified and the person it is certified in favor of ultimately does not prevail in a future special election, or future audit, I think the impact on voter morale and confidence (would be) devastating," McGuire said.
Legislators focused on three precincts:
In Shungnak in District 40, voters were allowed to vote in both the Republican primary and in the primary for all other parties, in violation of state law.
In Newtok in District 38, there was a discrepancy between the number of ballots counted and a separate tally that election officials wrote down. State officials said this was a data entry error, and didn't affect the ballots.
And in Chefornak in District 38, a somewhat similar discrepancy occurred.
The difference between the candidates in District 38 is too large to be affected by the precincts in question.
In District 40, a recount is likely and any change could affect the outcome. Dean Westlake of Kotzebue was leading incumbent Rep. Benjamin Nageak of Barrow by 21 votes, before the certification.
The division's core mandate is to ensure that every qualified voter has a meaningful opportunity to cast a ballot and have his or her  vote count, Bahnke said.
In Shungnak, the election official didn't attend election training.
State law doesn't penalize those who miss training.
"We as a division, really need to do a better job educating our voters about the two-ballot system," Bahnke said.
Some residents who attended the meeting at the Anchorage Legislative Information Office said they're concerned about the results.
Luke Welles of Barrow said he wanted to vote in the open-ballot primary for Democrats and other non-Republicans, but election officials told him and other Republicans that they could only cast a questioned ballot in the open-ballot primary.
"It seemed as if the Republicans were being – the focus was on not letting them vote the open ballot in this situation," Welles said.
Senate President Kevin Meyer, an Anchorage Republican, questioned whether it's appropriate to certify the results.
"How do you certify an election that was not legal?" Meyer asked.
Alpheus Bullard, a lawyer for the legislature, said that if a challenge to the District 40 election results occurs, it's not clear what the outcome would be.
"It's a violation of our statutes and what ballots need to be provided," Bullard said. " I don't know whether the necessary bias is there, or what a court would find. This is not a situation the specifics of which have been addressed by an Alaska court before."
The defeated candidate or 10 local residents can request a recount within five days of the completion of the state review. It's not clear what day the review will be finalized.
As of late Monday afternoon, the review committee was still meeting.
Correction: An earlier version of this story misspelled  Luke Welles' name. The current version of this story corrects the error.