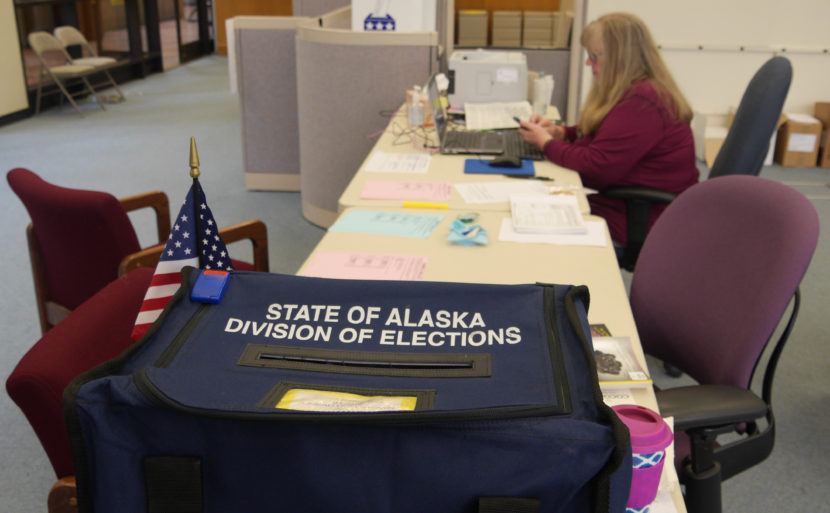 Alaskans vote Tuesday in primaries to determine the party nominees for U.S. Senate and House, as well as for the state legislature.
The numbers of Alaskans that have already voted suggest there will be low turnout.
"Our early and absentee in-person voting that started on Aug. 1 … have observed lower numbers than usual,"said Josie Bahnke, director of the state Division of Elections. "In addition, the volume of absentee by-mail ballots when compared to previous presidential primary election years is also down."
In the last presidential election year primary in 2012, about 13,000 Alaskans requested absentee ballots. This year, that number was down by about a third.
"That could be from a number of things, namely, the fact that there is no ballot measures on the ballot this year," Bahnke said.
Four Republicans and two Democrats are running for U.S. Senate, while four Republicans, three Democrats and two Libertarians are running for U.S. House.
In the state legislature, the major parties have five contested primaries in the Senate and 17 in the House. Those primaries could impact the future levels of state services and spending, because some candidates have expressed willingness to work with Gov. Bill Walker to enact elements of his fiscal plan, while others oppose the plan.
Polls are open Tuesday from 7 a.m. to 8 p.m.