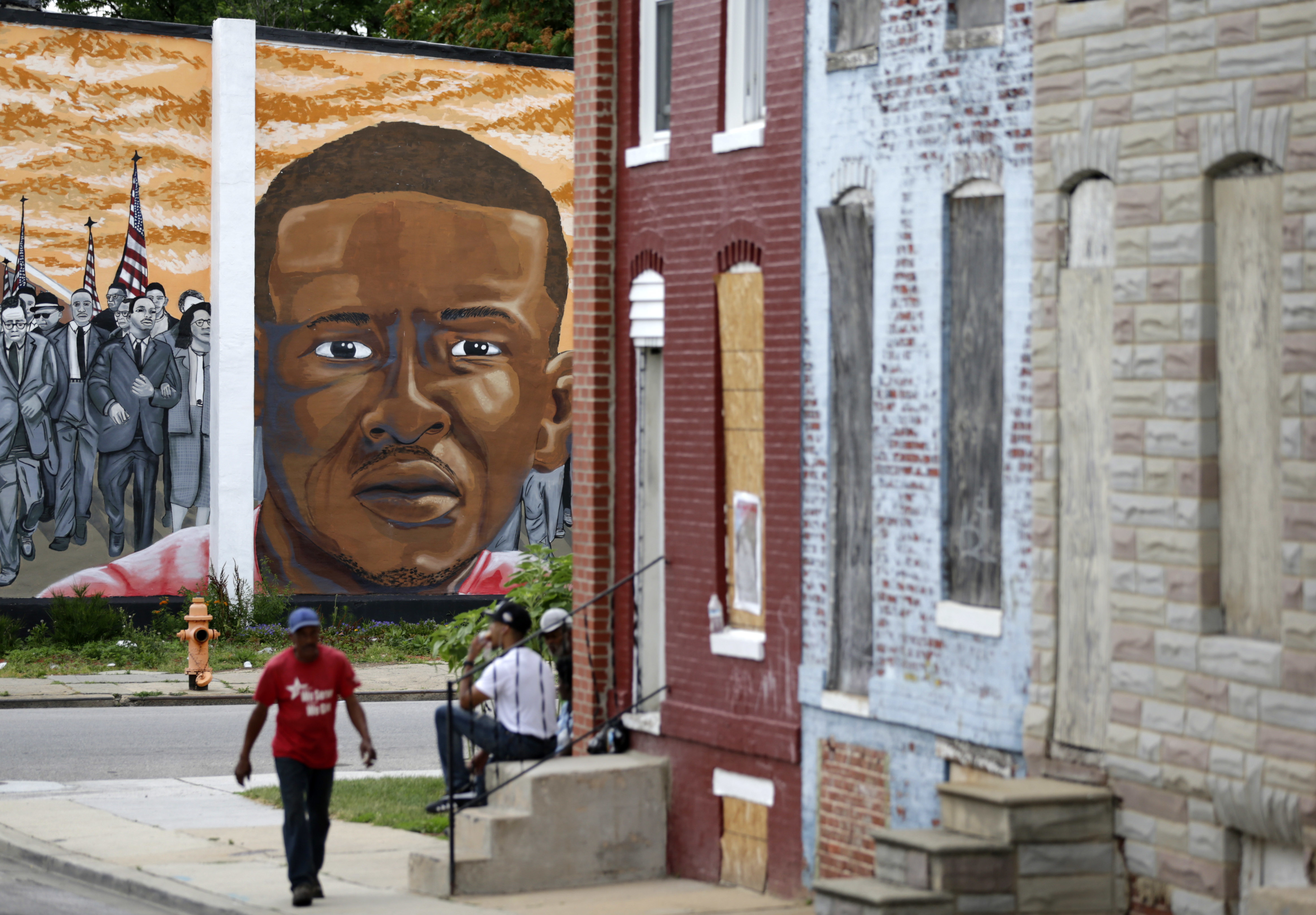 The Baltimore Police Department has disproportionately targeted African Americans for stops and arrests, a Justice Department investigation has found.
The Justice Department launched a civil rights investigation in May 2015, after the city was beset by protests and riots over the death of Freddie Gray.
Justice is set to release the full report tomorrow.
According to sources familiar with the investigation, the findings include:
— Too many unjustified stops — for no good legal reason — and with African-Americans bearing the burden.
— Too much unnecessary use of force.
— Police retaliating at people for exercising their right to free speech and protest
— Inadequate training of police in Baltimore and not enough oversight to weed out the bad cops
Over the past few years, the Justice Department has conducted similar investigations in places like Newark, Ferguson, Mo., and Albuquerque. It has often come to similar conclusions: police departments were violating the civil rights of citizens with racially biased police practices and excessive use of force.
Many times, these investigations lead to negotiations and agreements between police departments and the Justice Department that are designed to curb some of the violations. Those agreements often involve more stringent record-keeping and the appointment of an independent monitor who makes sure changes that are agreed to actually happen.
In Baltimore, it was outgoing Mayor Stephanie Rawlings-Blake who called for a federal probe after near-daily protests boiled over into a night of riots in the spring of 2015.
The demonstrators demanded justice for Gray, who suffered a fatal spine injury in police custody. A total of six officers were charged in the death. Three were acquitted during bench trials and prosecutors dropped charges for the remaining three officers last month.
Copyright 2016 NPR. To see more, visit http://www.npr.org/.