State Democratic Party officials are backing challengers to two Democrats who caucus with the Republican-led House majority. The challengers and party officials say this will increase the chances for a bipartisan coalition.
There's a long history of rural legislators joining majority caucuses, regardless of the party. In the House, four Democrats from northern and Western Alaska have joined the Republican caucus since 2009.
This year, Benjamin Nageak of Barrow and Bob Herron of Bethel are facing challengers backed by other Democratic House members and state party officials.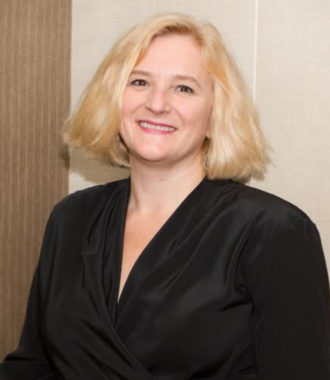 Party Chairwoman Casey Steinau said electing Dean Westlake of Kotzebue, who's challenging Nageak, and Herron's challenger Zach Fansler of Bethel would increase the chance of a bipartisan coalition in the House.
"That's how things get done and how we work together," Steinau said. "Being who you are, but still, reaching across the aisle and doing it as a group, as the coalitions do in Juneau. I think that the bipartisan coalition that was there for years was very effective in getting legislation passed, and I'd like to see that happen again."
While both legislative majorities have members from both parties, they generally don't describe themselves as bipartisan coalitions, and only include rural Democrats.
The Senate was led by a bipartisan coalition that included substantial numbers of both Democrats and Republicans from 2007 to 2012.
Gov. Bill Walker has been unable to get most of his fiscal plan through the Legislature, despite support from some minority-caucus Democrats and moderate Republicans. Now Democratic leaders want to grow this grouping into a majority. A fundraiser for Westlake and Fansler on Monday in Anchorage will be co-hosted by former U.S. Sen. Mark Begich, as well as nine House members, among others.
Westlake said the public sees the Legislature acting in an increasingly partisan way, and this hasn't benefited rural voters.
At one time, the Bush Caucus was strongest, and probably the best thing for Alaska. The caucus wasn't split on party lines, instead Alaskans took the party mantle off, and working together for the betterment of state as a whole.
But Nageak sees the work he's done as co-chairman of the House Resources Committee as being in the tradition of powerful rural legislators of the past, such as Al Adams.
"I think what they're trying to do is minimize what we  – the Bush Caucus – are doing with the majority," Nageak said.
Nageak said an oil and gas tax bill, House Bill 247, that he supported was scrutinized more than any other bill in recent years. And he said it will benefit the residents he represents. This is the second straight election in which Westlake is challenging Nageak. Nageak won in 2014 by 131 votes of more than 2,000 cast.
Herron said Democratic leaders have focused on the times when he voted with the majority, rather than the issues where he opposed the Republican leadership. He cited his bucking the majority on the last major overhaul of oil and gas taxes in 2013, and his opposition to ending the last special session after a week.
But Herron said rural legislators have served their constituents well by staying in the majority. He said this year is the first time he's aware of that any party is backing primary opponents to incumbents who followed this tradition.
"Urban Democrats want this guy (Fansler) to win so that they can take care of their constituents – and he's helping them," Fansler said. "That's where I have an issue with this whole thing."
But Democratic Chairwoman Steinau said the official party organization plan since at least 2014 has said the party won't support legislators who don't caucus with the party.
And Fansler said Herron has continued to support the majority caucus at a time when rural Alaska isn't benefiting from the policies it's pursuing.
"If you look at the incumbent's voting record, it's pretty much lockstep with what the majority kind of votes and, you know, I personally think the agenda that they're pushing is not an agenda that's helpful to my district," Fansler said.
The possibility of a new bipartisan coalition in the House may become clearer on the primary day, Aug. 16.