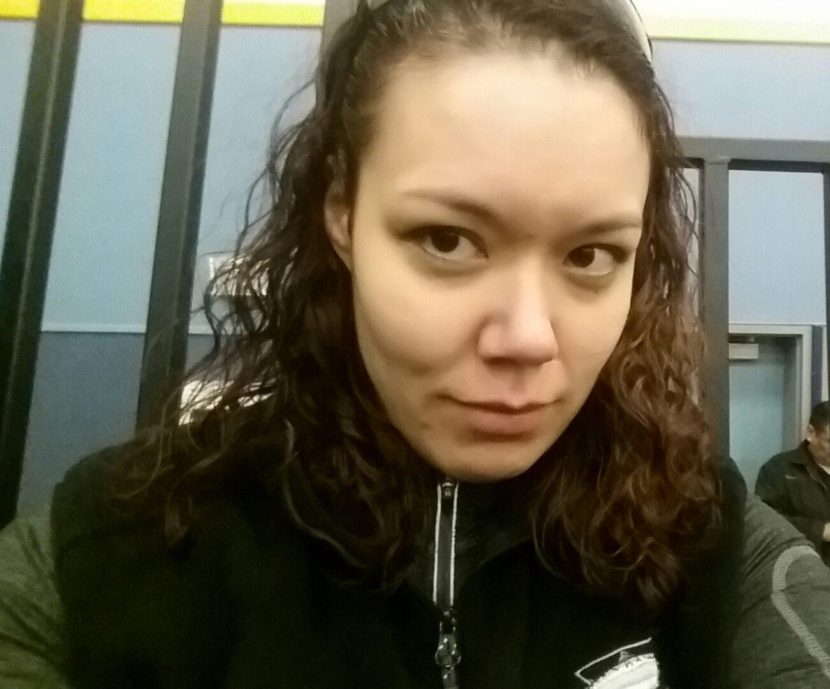 A Dillingham woman has been missing in Juneau for nearly three months. The family of 30-year-old LoriDee Wilson has no information on her whereabouts, but hopes she'll be found alive.
Wilson came to Juneau in mid-March to get drug addiction treatment program at the Rainforest Recovery Center.
Wilson's older sister Gwen Larson said she last spoke to her younger sister on the phone on March 24th. At that point, Wilson had been at the hospital less than two weeks, but Larson said she seemed to be in a good state of mind during the phone call.
"And apparently that evening, she walked away," Larson said. "We got notified that she was no longer at her treatment center on 28th or 29th of March, and so my father went down that weekend, and stayed down there for a while looking for her."
The family reported Wilson as missing to the Juneau Police Department, and in early April, Larson also went down to Juneau to look.
She posted photos of her sister: 5-foot-4 and 130 pounds, with curly, dark brown, shoulder-length hair. Larson said there were several reported sightings of Wilson during that time, but she couldn't confirm any.
"So I was constantly watching the bus routes, and I'd go to the store and just sit in the parking lot in hopes that I'd accidentally run into her. Because we don't know what kind of state she's in, if she's OK, or … we just don't know," said Larson.
To Larson's knowledge, Wilson doesn't know anyone in Juneau outside the hospital, and she has not made contact with her friends, parents or three young sons back in Dillingham.
And, to add to her family's concerns, Wilson is now overdue for a throat surgery that she gets each year due to a childhood accident that left her airway constricted.
"She hasn't scheduled that yet, we talked to her doctor. And this is a thing she has to get every year, she has to have her throat dilated, for the last 20 years she's had it done," Larson explained. "We're worried for her that she could choke, because usually when it's close to surgery time, she has to have soft foods."
Larson said the past few months have been difficult on the family, but they are holding out hope that Wilson is still alive.
"If she hears this, we love and care for her and we want her to call us," said Larson, "and her kids miss her."
If you have any information regarding LoriDee Wilson of Dillingham, call the Juneau Police Department at (907) 586-0600 or contact Gwen Larson at (907) 843-1412.