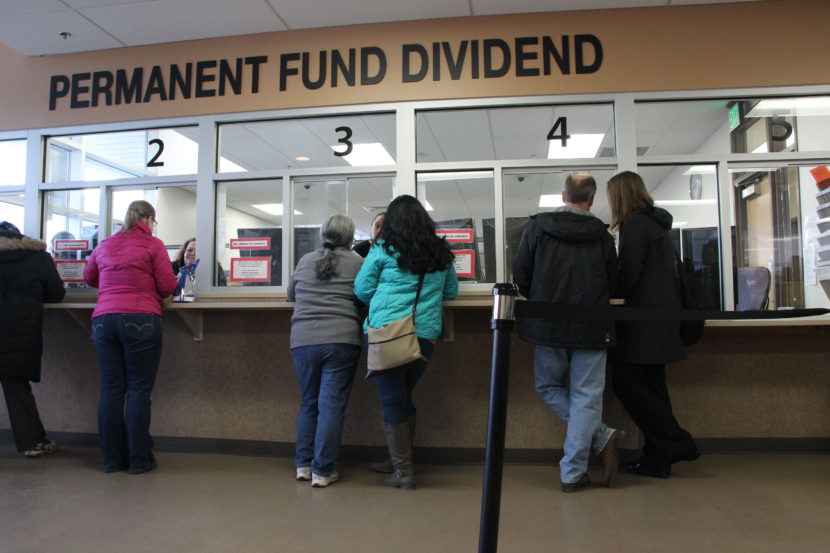 A bill to restructure Permanent Fund earnings and cut fund dividends died in the House Finance Committee today.
The bill is the cornerstone of Gov. Bill Walker's plan to bring stability to state government finances.
But six of the 11 committee members voted against sending the bill to a vote by the full House.
The bill stumbled over concerns that voters wouldn't accept cuts if the legislature doesn't make other changes. Republican members want to further reduce the size of government, while Democrats want to further cut tax credits to the oil and gas industry.
Anchorage Republican Lance Pruitt voted against the bill. He said he doesn't want to spend fund earnings without ensuring they won't fuel more government.
"That's why people are scared about us doing this … we're going to put our hand in the cookie jar and we're never going to pull it out!" Pruitt said.
Dillingham majority-caucus Democrat Bryce Edgmon said the state has no other options for closing the $3 billion-to-$4 billion annual deficit. He urged Walker to make another attempt to build public support. Without a PFD reduction, Edgmon is concerned the state will spend all fund earnings and eliminate dividends.
"In my district, you know, I've got a lot of people who support this and I got a lot of people who support income taxes," Edgmon said. "But as I look around the table here, and I talk to a lot of my colleagues, there's other parts of the state where that support doesn't exist. "
Committee Co-Chairman Fairbanks Republican Steve Thompson voted to advance the bill, arguing that Walker will soon call the legislature back into another special session. The current special session will end by Tuesday. But it's not clear whether any votes will change in another session — closer to the August primary and November general election in which votes to cut dividends could be used against them.