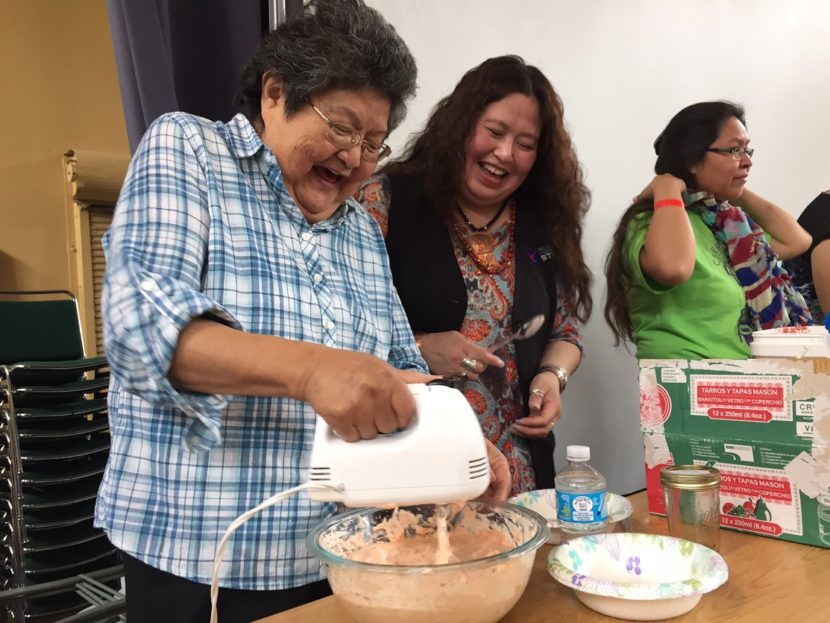 Celebration brings together tribal citizens from across Southeast every other year. It's a sensory experience and two contests in particular were made for the tastebuds.
Doris McLean stands before a bowl of soap berries, ripe and gleaming red.
But pretty soon, with the help of a hand mixer, they turn pink and frothy, the consistency of whipped cream. McLean is something of a soapberry alchemist.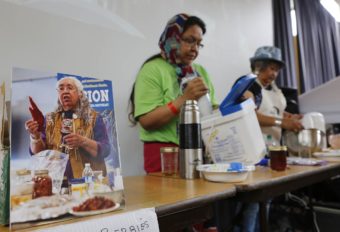 "These soap berries are a healer," McLean says. "Just tons of vitamin C in it, you know. Our people have to know the healing foods."
McLean lives in Whitehorse, but picked her berries in Carcross in the Yukon. All she needed was an 8 oz. jar to feed the crowd.
The crown lets out a cheer as she flipps the bowl over — the whipped berries stay inside.
Her secret? Whipping the berries into a stiff, smooth formation, without any sugar granules. In fact, McLean prides herself on not adding much sugar at all.
"My soap berries don't need any doctoring. Like god made it!" she says.
A man in the crowd yells out, "I wish you were my grandma."
Like a lot of subsistence foods, methods for preparation and tricks of the trade are passed between the generations. McLean learned from her mom, who used to give her kids a mason jar and say, "Go pick some berries."
"Get rid of us, hey? So we'd run out and pick enough berries in our mason jar. And she used to give a stick so we'd have to … whip it up and use the sugar and made our own dessert."
Shifting over to the salty side of things, Celebration's also included a black seaweed contest. Much like the soap berries, the friendly competition brings out differences in preparation.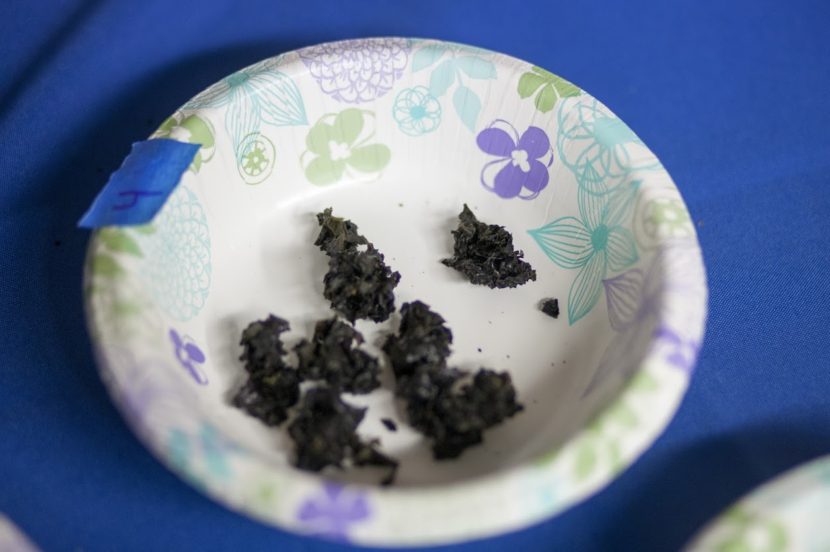 Paul Johnson prefers seaweed when it's not too salty and not too dry, aired naturally in the sun instead of in the oven. When I ask what he means, he hands me a dark, green kernel.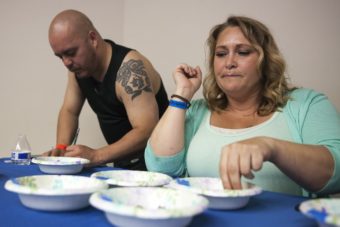 KCAW: (Crunches) Oh. I see what you mean now.
Johnson: This one's got a lot of salt water. Depends on how you grew up. Where you grew up. Depends on the kind of seaweed you get.
Howard: We had to hand grind it! (Laughs) The grinders were only that big around.
Johnson's daughter Catherine passes by. Johnson says, "You know, when I was pregnant with her. I was anemic."
"I was allergic to the iron pills and my father was still alive and he went out and shot a seal. My dad was cooking seal meat, seal liver and it brought up my blood count. Our own natural food is good for us."
Hosted by the Sealaska Heritage Institute, these contests are not only popular, but shine a spotlight on the health benefits of subsistence foods. The soapberry contest was dedicated to Tlingit elder Helen Watkins, who spent decades passing on her knowledge of traditional food and medicines. Watkins "walked into the forest" this year in February.
Doris McLean was the winner of the soapberry whipping contest, while the winner of the black seaweed contest was Dora Barr. They were each awarded a cash prize of $500.