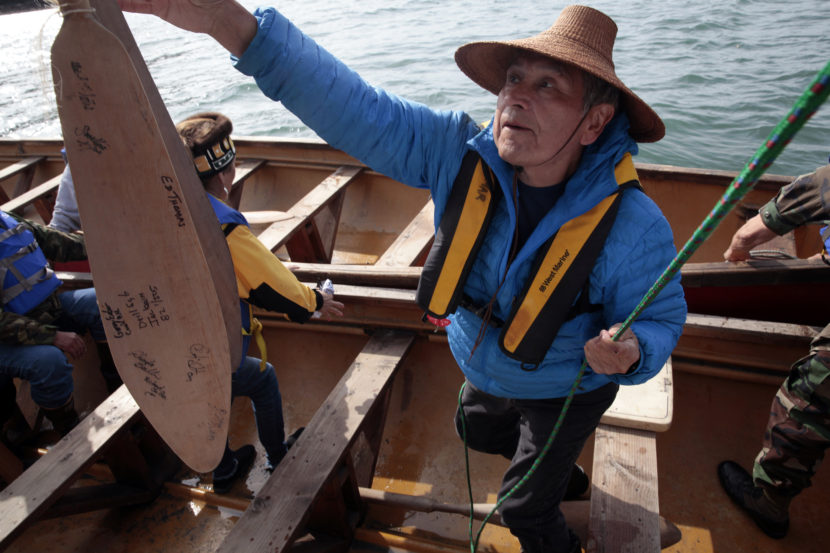 Ten canoes landed at the Douglas Harbor Wednesday, marking the end of a 6-day journey from Angoon to Juneau.
In what organizers called the unofficial beginning to the biennial Celebration festival, hundreds of people waited at the harbor to cheer the weary, but exuberant, travelers after their long journey.
KTOO's Rashah McChesney rode along for the last leg of the journey; here's an audio postcard from her morning on the water.
This and several other events mark the beginning of Celebration festivities which will run through Saturday in Juneau.
Live television coverage of Celebration on 360 North and 360north.org begins at 6 p.m. Wednesday. Celebration coverage continues from 9 a.m. to 10 p.m. through Saturday. For more Celebration news coverage, go to ktoo.org/celebration.